How to Share Photos from Your Galaxy S7
How to Share Photos from Your Galaxy S7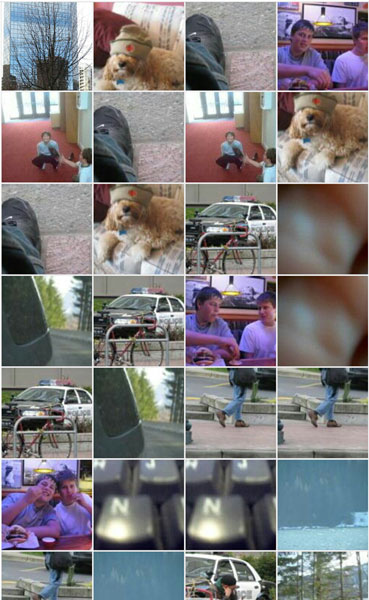 13
From the viewfinder screen, tap the Gallery icon.
The viewfinder shows the Gallery icon at the top-right corner of the viewfinder. When you tap it, it brings up the Gallery application.
This brings up the current image, along with the some other recent photos.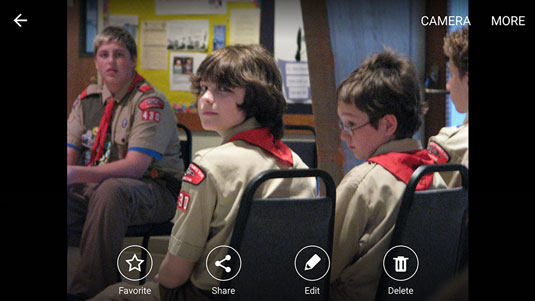 23
Tap the thumbnail of the image you want to share.
It also brings up some options, as seen here. Right now, you're interested in the Share option.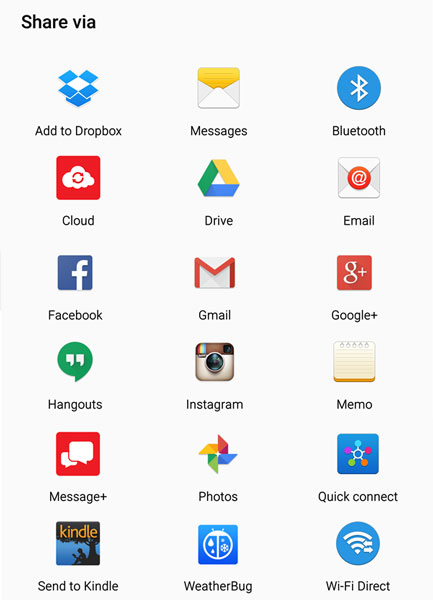 33
Tap the Share button.
This brings up the options you can use to forward the image, although your phone might not support all the options listed here and may have a few others not in this image.
Dropbox: This is a cloud storage service. There are many other services that give you storage out on the Internet. There is a special folder specifically for your images.
Messaging: This allows you to send it immediately to someone's phone as a text message.
Bluetooth: Send images to devices, such as a laptop or phone, linked with a Bluetooth connection.
Photos: Picasa is a website owned by Google, created to help its subscribers organize and share photos. The main advantage for subscribers is that they can send links to friends or family for them to see a thumbnail of images, rather than sending a large number of high-resolution files.
Email: Send the image as an attachment with your primary email account.
Facebook: You can take a picture and post it on your Facebook account with this option.
Gmail: If your main email is with Gmail, this option and the Email option are the same.
Google+: Google+ is a social networking site that is second in popularity only to Facebook. If you signed up for Google+ when you connected your phone, you can use this service to host images immediately.
Wi-Fi Direct: Talk about slick! This option turns your phone into a Wi-Fi access point so that your Wi-Fi–enabled PC or another smartphone can establish a connection with you.
The point is that there is an overabundance of options. If an app on your device works with images, this is the place you can upload that image. If one of these options doesn't quite suit your need to share your pictures, perhaps you're being too picky!