How to Navigate the Gear Manager App
How to Navigate the Gear Manager App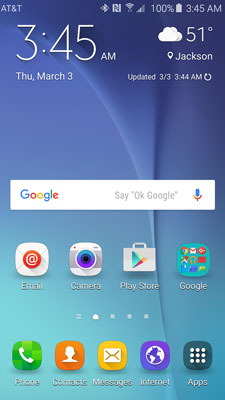 14
To open the Gear Manager app, start by tapping the Apps icon in the lower-right corner of the Home screen, as shown.
In the Apps screen, swipe right to left until you locate the Samsung Gear icon in the Apps screen.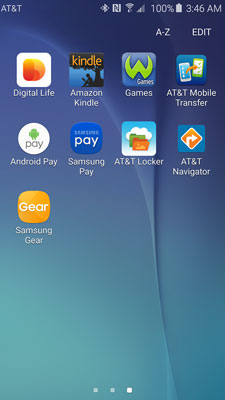 24
Next, tap the Samsung Gear icon.
The icon gets your attention: It's a bright orange box that has the word Gear in it.
The Gear Manager screen contains a list of options you can choose from, including tiles of featured apps. If your Gear S2 isn't on, you see a Connect link just below the orange menu bar.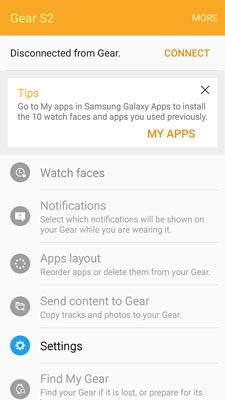 34
You can connect with the Gear S2 by turning on your Gear S2 and then tapping Connect to have the app search for the smartwatch.
After a few seconds, the smartwatch connects with the Gear S2 and a notification appears on your smartphone.
44
You can also connect to the Gear S2 by tapping the word More at the right side of the orange menu bar and then tapping Connect in the pop-up menu that appears.
If you want to connect Gear Manager to another Samsung Gear device, tap Connect New Gear in the pop-up menu so that Gear Manager can scan for that device.