How to Set Up a New Gmail Account on Your Samsung Galaxy S 4
How to Set Up a New Gmail Account on Your Samsung Galaxy S 4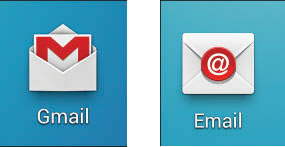 16
Find the Gmail icon in the Apps list.
Here is the most confusing part. The icon on the left is the Gmail app. The icon on the right is the icon for all your other e-mail accounts.
26
Tap the Gmail icon.
Because your phone does not know if you have a Gmail account, it asks you whether this is a new account. Select new.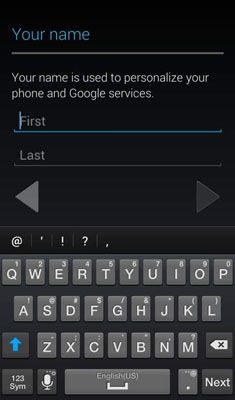 36
Enter your first and last names on the screen.
Google asks you for your name. This is how they personalize any communications they have with you. Enter them and tap Next on the keypad.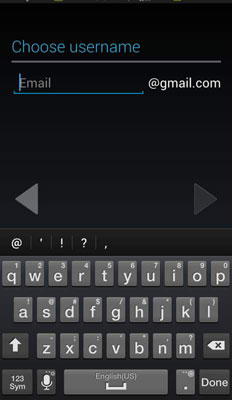 46
Enter the username you want to use with Gmail and tap Done.
Enter the username you want. Hopefully you get this name on the first shot.
If your first choice isn't available, try again. There is no easy way to check before you do these steps. Eventually, you hit on an unused ID. When you are successful, it will congratulate you.nAccept the terms and conditions of the account.
You may want a lawyer to review this. Or not. Basically, the terms are that you should be nice and not try to cheat anyone. Don't abuse the privilege of having the account.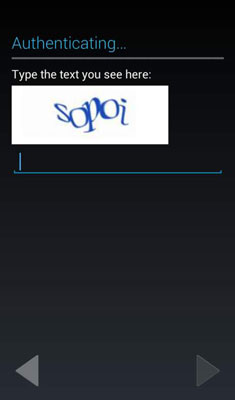 56
Verify the funny-looking writing.
Google wants to make sure that you are a real person and not a computer program out to clog up a valid user ID. Prepare a security question and an alternate e-mail address.
If you forget your password, Google wants to verify that you are really you and not someone pretending to be you. They do this by asking you a security question and then asking for another e-mail account where they can send your temporary password. These screens show you where to enter your information and the question choices.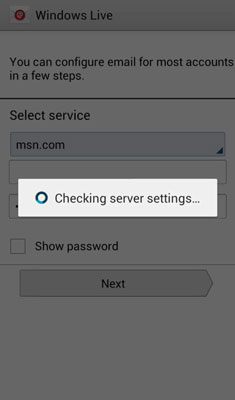 66
Join Google+ if you want.
The next screen asks if you want to join Google+. You can if you want, but it might be best to come back to it another time. The sooner you get your Gmail account set up, the more fun you can have. Tap Done.
It usually takes less than five minutes. While you wait, you'll see all kinds of messages that it is getting ready to sync things.