How to Add a Security App to Your Galaxy S 4
How to Add a Security App to Your Galaxy S 4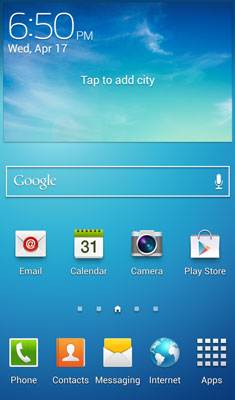 112
From your Home screen, tap the Play Store icon.
The Play Store icon is located at the far right of the first row in the figure.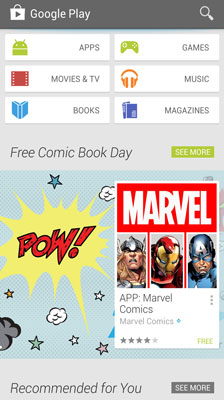 212
From the Play Store Home screen, tap Apps.
You want to search for the NQ Mobile app.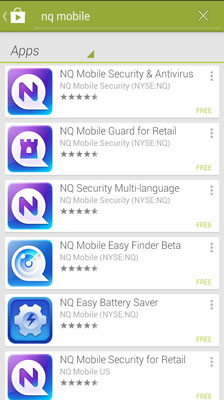 312
Tap the magnifying glass icon in the upper right corner.
You can type in the words NQ Mobile. This brings up the screen shown.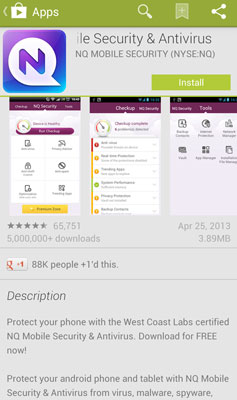 412
Click NQ Mobile Security and Antivirus.
This brings up the app page shown.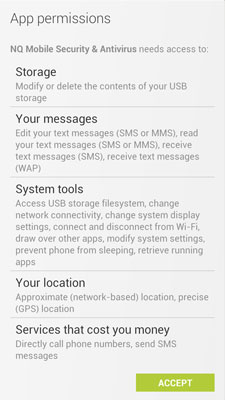 512
Tap Install and accept permissions.
After it's installed, you see the app page shown. The permission includes a notice that this app can, at your command, erase everything. This is what you will want to do if you phone may have fallen into the hands of your archenemy. Think about this carefully and recognize the implications before you act.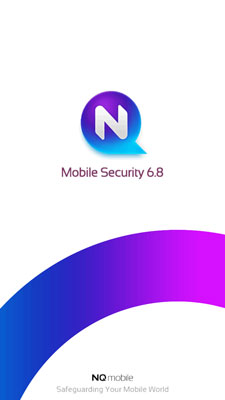 612
Tap Open.
You see the boot-up screen followed by the home screen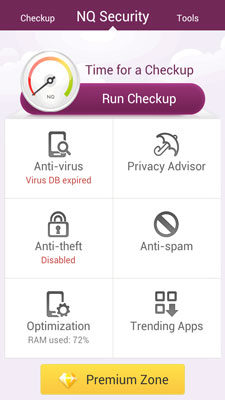 712
Tap the Premium Zone icon at the bottom of the home screen.
This explains what you get with premium services.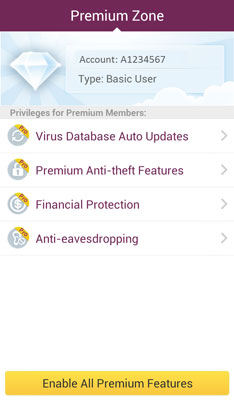 812
Tap the Enable All Premium Features button.
It is not that expensive, although prices can change. Go ahead and compare this price to what you spent on your case or a skin for your phone.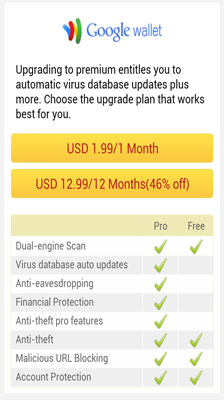 912
Select length of time for your subscription.
This opens the pop-up shown.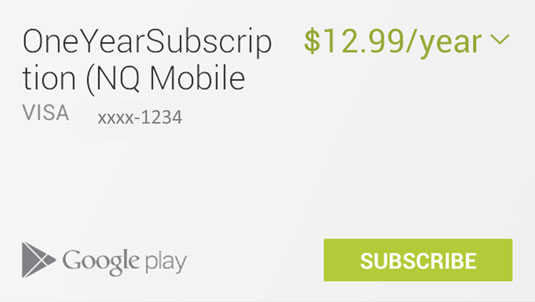 1012
Click Subscribe.
Then enter your password and confirm on the next screen.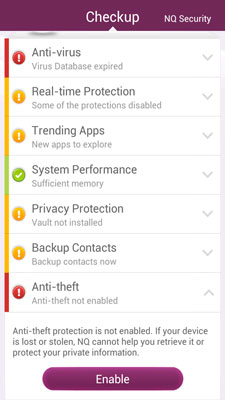 1112
Tap Anti-Theft to enable the anti-theft features.
You need an alternative phone number as well as a password to enable the anti-theft features.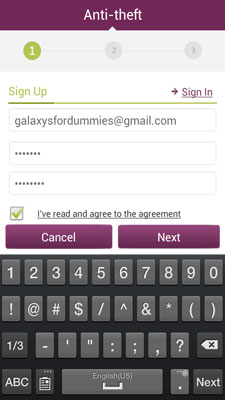 1212
Confirm and you are set.
You can find your phone, if you ever lose it, by visiting the NQ Mobile website.