How to Send Text Messages from Your HTC One
How to Send Text Messages from Your HTC One
There are two scenarios for texting. The first is when you send someone a text for the first time. The second is when you have a text conversation with a person. When you first get your phone and are ready to brag about your new HTC One phone and want to send a text to your best friend, here's how easy it is:
1

On the Home screen, tap the messaging icon.

The Messaging application is between the contacts and the Internet icons. When you tap it, you get a mostly blank Home screen for texting. When you have some conversations going, it begins to fill up. More on that soon.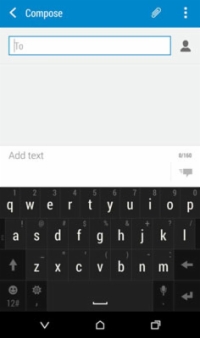 2

Tap the new message icon (the plus sign hovering over a blank page).

Tapping the new message icon brings up the screen shown.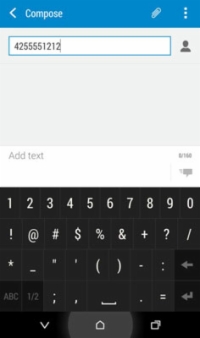 3

Tap to enter the recipient's ten-digit mobile telephone number.

A text box appears at the top of the screen with the familiar To field at the top. The keyboard appears at the bottom of the screen. The top field is where you type in the telephone number. The numerals are along the top of the keyboard.

Be sure to include the area code, even if the person you're texting is local. There's no need to include 1 before the number.

If this is your first text, you haven't had a chance to build up a history of texts. After you've been using your messaging application for a while, your phone will start trying to anticipate your intended recipient.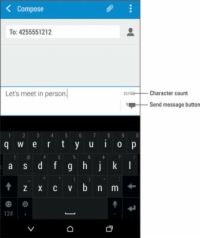 4

To type your text message, tap the text box that says Enter Message.

Your text message can be up to 160 characters, including spaces and punctuation. The application counts down the number of characters you have left, as you can see above the messaging icon.

Your texting app will probably try to autocorrect a misspelled word. You may find it handy or you may find it annoying. If you want evidence as to why checking its handiwork is a good idea, search online for funny autocorrect examples (although some are racy).
5

Send the text by tapping the send message icon.

The Send Message button is orange. The phone takes it from here. Within a few seconds, the message is sent to your friend's cellphone.

After you build your contact list, you can tap a name from the contact list or start typing a name in the recipient text box. If there's only one number for that contact, your phone assumes that's who you want to text. If that contact has multiple numbers, it asks you which phone number to send your text to.