How to Place a Call on Your Droid X
How to Place a Call on Your Droid X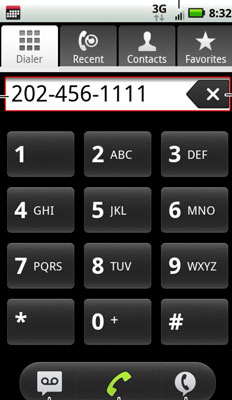 15
Touch the phone icon, found on the Home screen just to the left of the Launcher button.
The dialpad appears.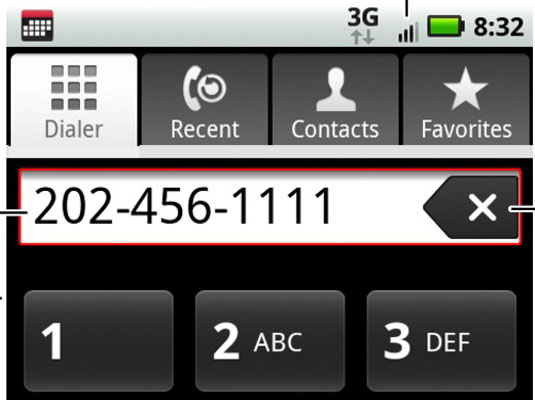 25
Input the number to call by touching the keys on the dialpad.
If you make a mistake, touch the Delete key to back up and erase. If you need to dial an international number, press and hold the 0 (zero) key until the + (plus-sign) character appears. Then input the rest of the international number. (The number shown here will let you leave comments for the people at the White House.)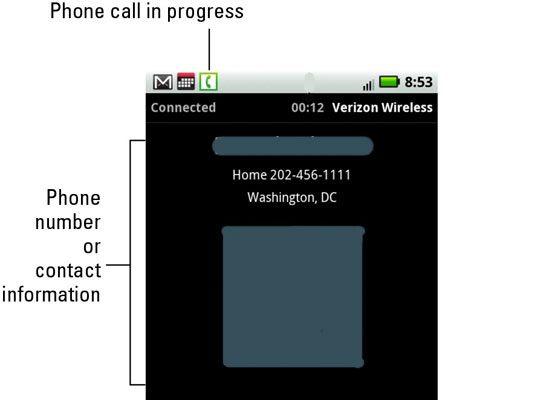 35
Touch the green phone button to make the call.
While the phone attempts to make the connection, the Call in Progress notification icon appears on the status bar. Also, the screen changes to show the number that was dialed. When the recipient is on your Contacts list, the name appears, as well as a picture, if you have one in the person's contact information.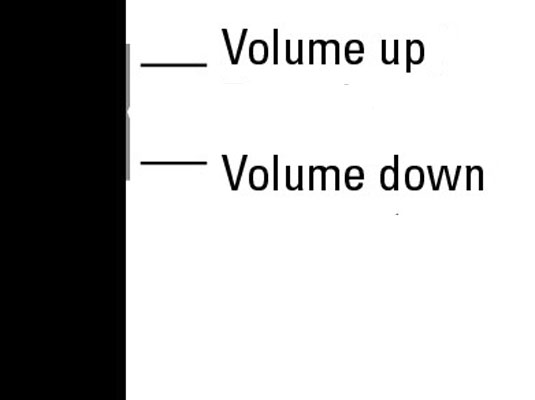 45
When the person answers the phone, talk.
Use the phone's volume buttons (on the side of the Droid X) to adjust the speaker volume during the call.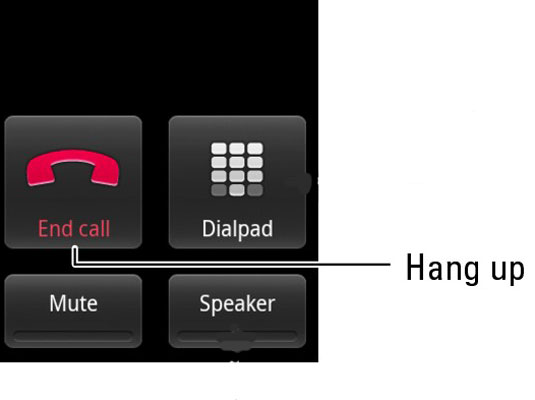 55
To end the call, touch the red End button.
The phone disconnects. The phone call in-progress notification goes away.