How to Download Glassware Apps
How to Download Glassware Apps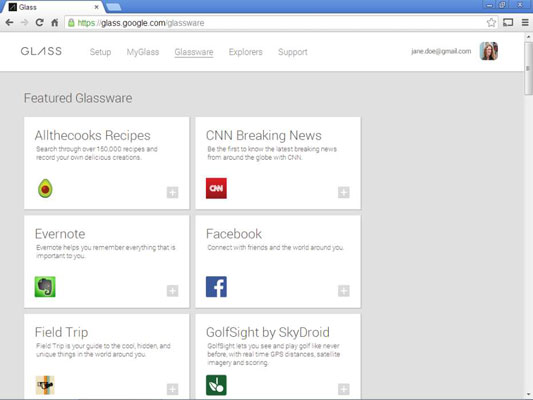 14
Click or tap the app's card.
A plus icon appears in the bottom-right corner of the card.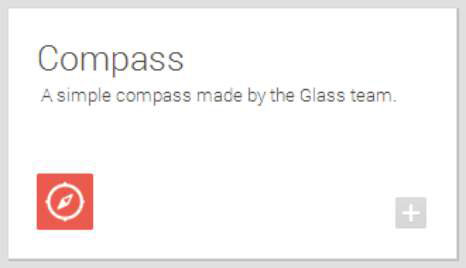 24
Install the app by clicking or tapping the plus icon.
The app's description card appears.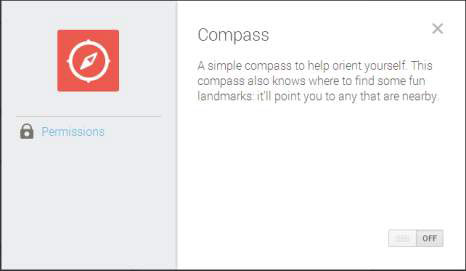 34
To see what permissions you need on your Glass to run the app, click or tap the Permissions link.
A permissions tab or window pops up. To close the tab or window, click or tap the Close button (X) in its top-right corner.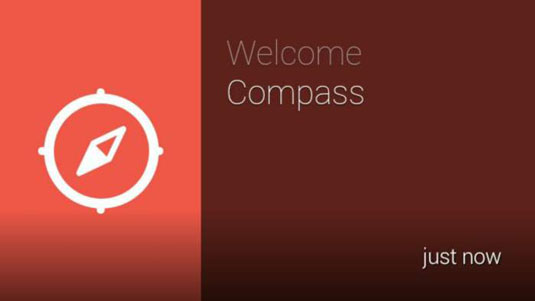 44
To close the card without installing the app, click or tap its Close button. To install the app, click or tap the Off button.
During installation, you see the progress of the installation on the card; then the new app's card appears on your timeline. When you see this card, you know that installation was successful and that you can start exploring the new app on your Glass.