A Collection of Images from iCloud and iTunes Match In A Day For Dummies
A Collection of Images from iCloud and iTunes Match In A Day For Dummies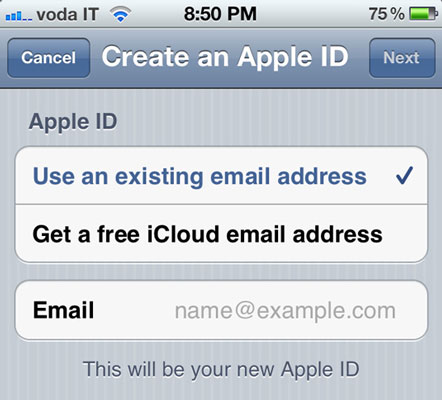 151
The Create an Apple ID screen
Use an existing e-mail address or create an iCloud e-mail address to use with your iCloud account.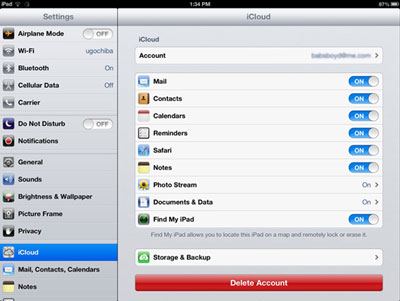 251
iCloud options for an iPad
When you've verified your account, you see the iCloud settings screen.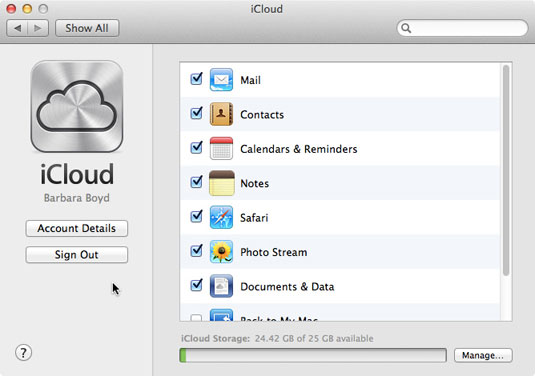 351
iCloud preferences screen
iCloud preferences shows your account name and apps that are on iCloud.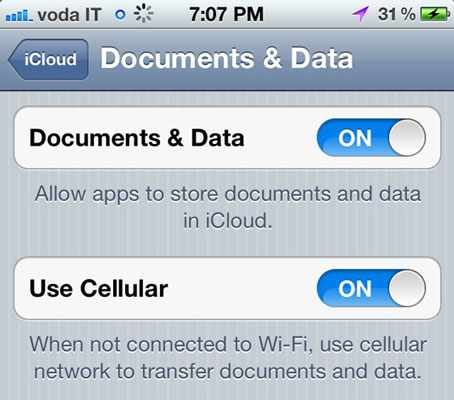 451
Turn on a cellular data network
On iOS devices with 3G or 4G, you can choose to access your cellular data network when Wi-Fi isn't available.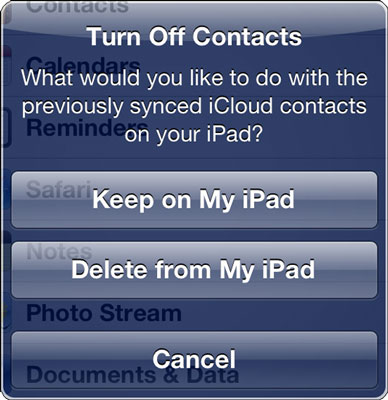 551
Turn off iCloud for a particular app
Choose what to do with previously synched information from that app.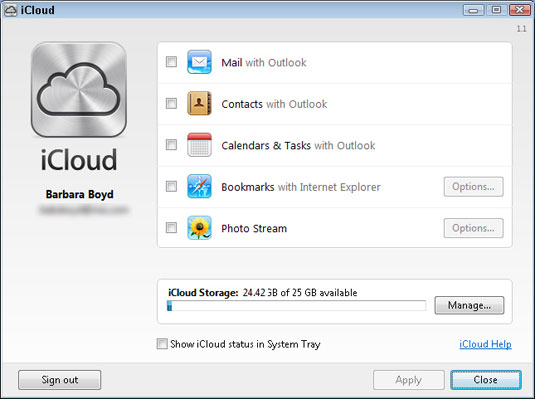 651
The Windows iCloud Control Panel
To use iCloud with Windows, use the iCloud Control Panel.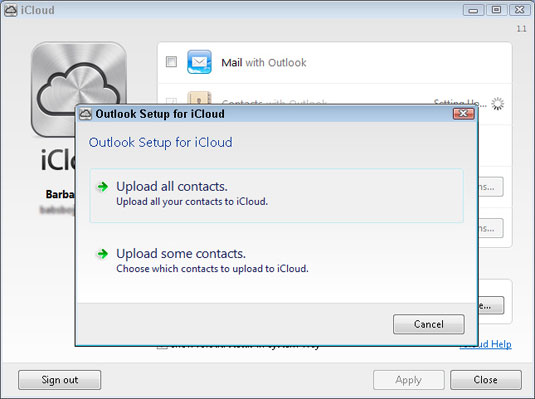 751
Upload contacts from Outlook
Choose which contacts you want to upload from Outlook.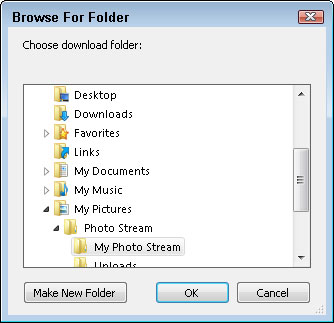 851
Photo Stream folders
Choose the upload and download folders you want Photo Stream to access.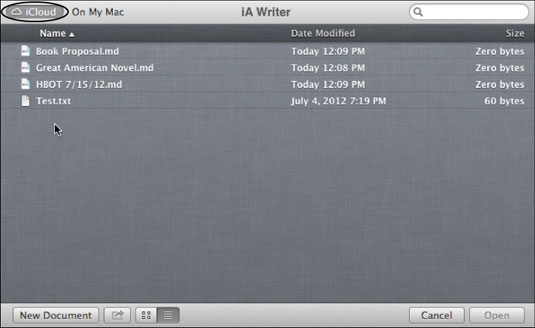 951
Find documents stored on iCloud
Click the iCloud button to see the documents created with that app that are stored on iCloud.

1051
Save documents on iCloud
Choose iCloud from the Where menu to save your document on iCloud.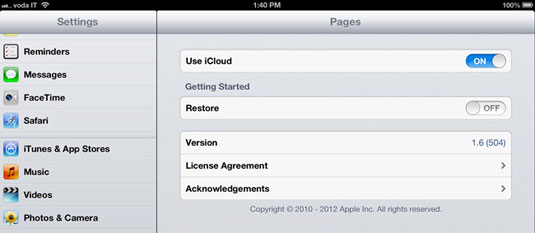 1151
Turn on iCloud for specific apps on your device
Turn on iCloud-enabled apps in the app-specific settings.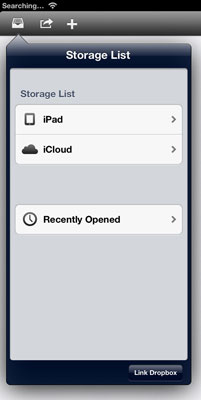 1251
See documents stored on iCloud from your device
Tap iCloud to see documents stored there.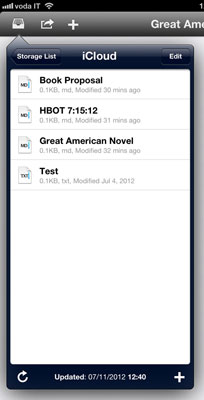 1351
Open documents on iCloud from your device
Open documents stored on iCloud.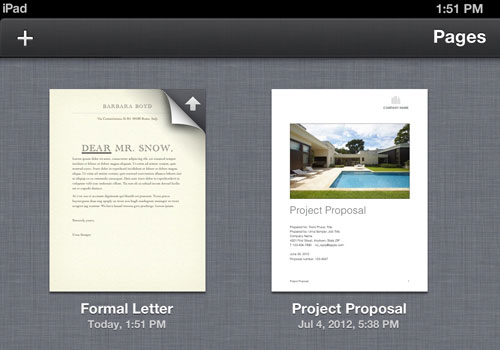 1451
Upload documents to iCloud
An arrow indicates a file that hasn't been uploaded to iCloud.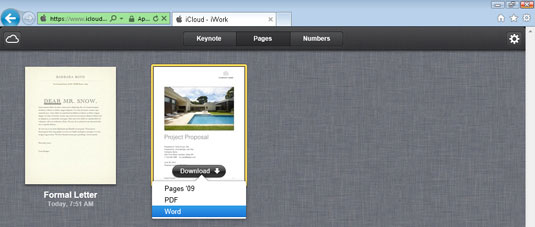 1551
Download documents from iCloud
Download documents from iCloud to your Windows PC from iCloud.com.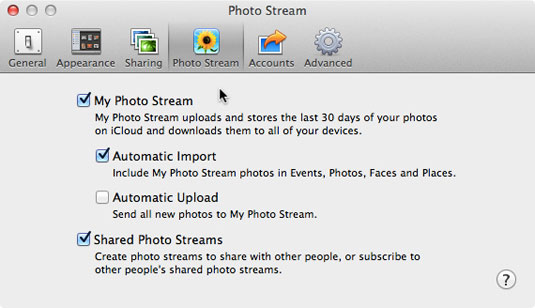 1651
Photo Stream preferences
Photo Stream preferences in iPhoto and Aperture let you choose when photos are imported and uploaded.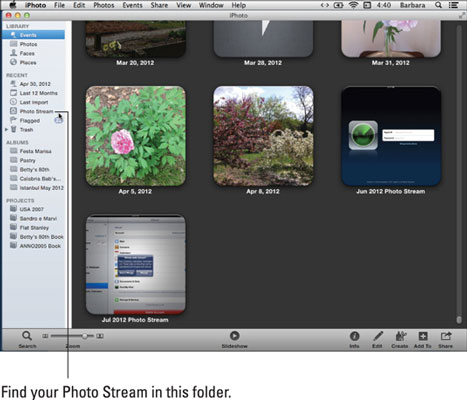 1751
Photo Stream in iPhoto
With Automatic Import, your Photo Stream shows up as an Event in iPhoto.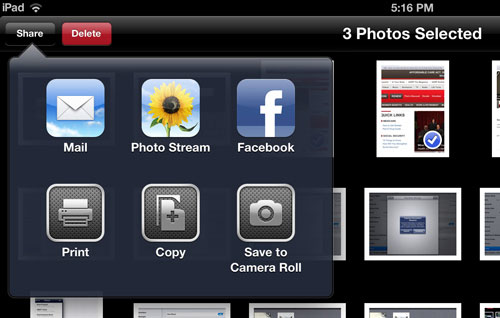 1851
Save photos to Camera Roll
Save your photos from Photo Stream to Camera Roll.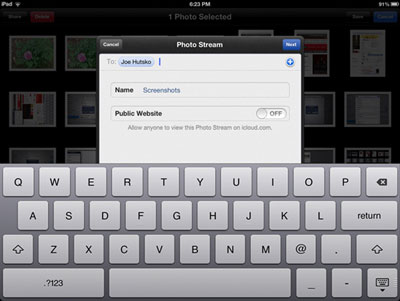 1951
Share photos by e-mail
Send an e-mail to the people you want to share photos with.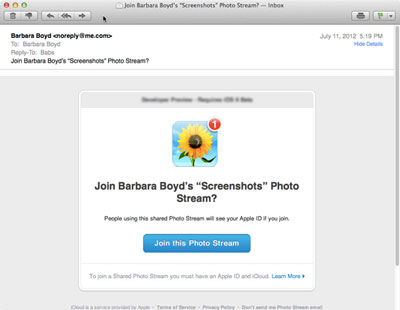 2051
Invite people to view photos
Send an e-mail to invite people to view your selected photos.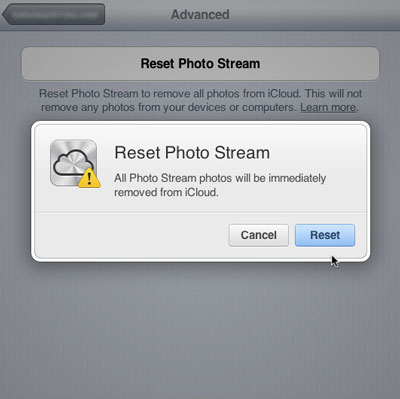 2151
Reset Photo Stream
Delete all photos in Photo Stream by resetting.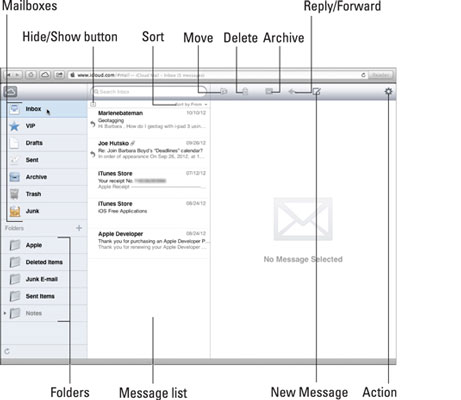 2251
Mail on iCloud.com
Mail on iCloud.com functions like other e-mail apps.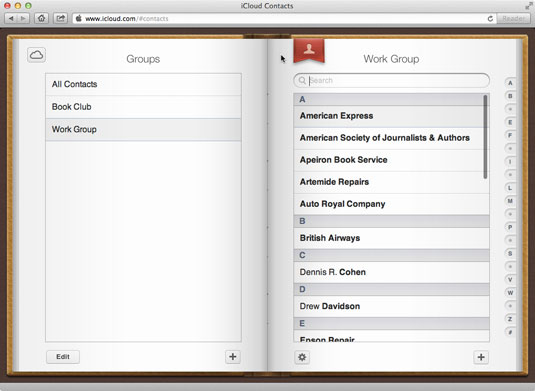 2351
Create groups of contacts
You can divide your Contacts into groups.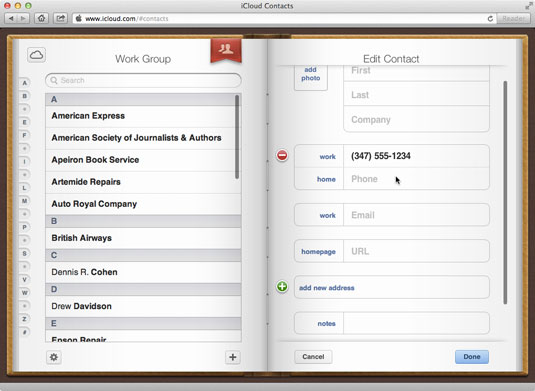 2451
Add contacts
Fill in the contact's information on the Edit Contact screen.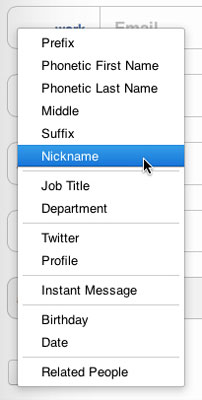 2551
Custom fields in Contacts
Contacts lets you add custom fields for more information.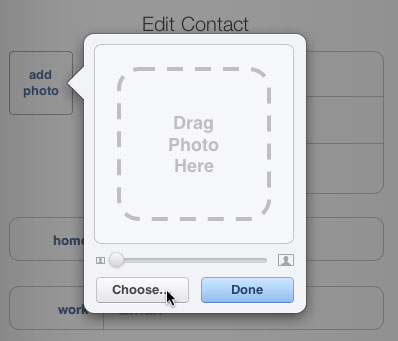 2651
Photos in Contacts
Add a photo for a fun way to identify your contact.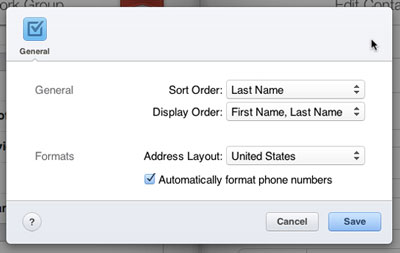 2751
Contacts sorting preferences
Contacts gives you four ways to sort and view the list.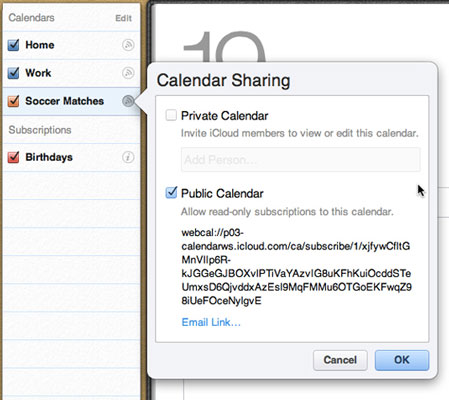 2851
Share calendars
Sharing specific calendars keeps others informed of scheduled events.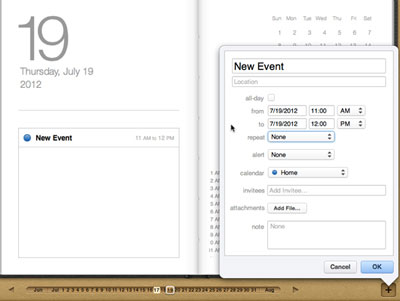 2951
Set up events in Calendar
Type as much information as you want about your event.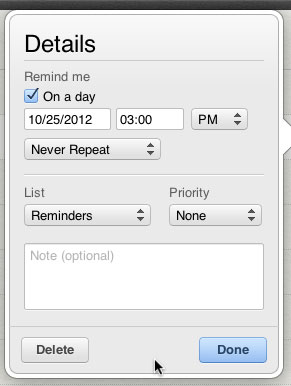 3051
Add an alert to a Calendar event
Add alerts in the Details window for a task.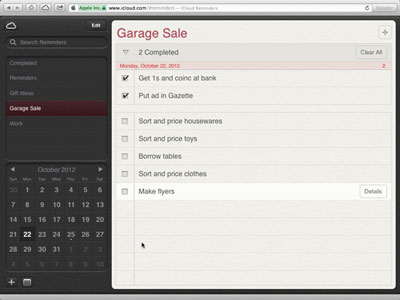 3151
Complete versus incomplete tasks in Reminders
See completed tasks at the top of a list.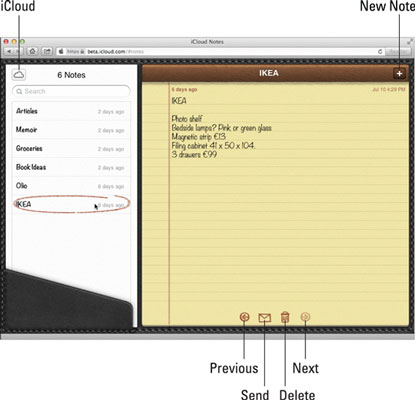 3251
Notes on iCloud.com
Notes on iCloud.com looks about the same as on your Mac or iOS device.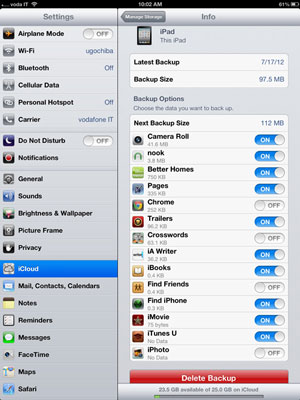 3351
Back up apps
Choose the apps you want to back up to iCloud.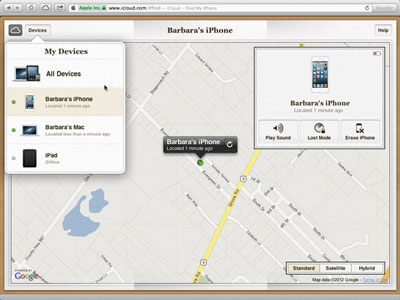 3451
Find My iPhone
Find My iPhone locates all devices with Find My Device turned on.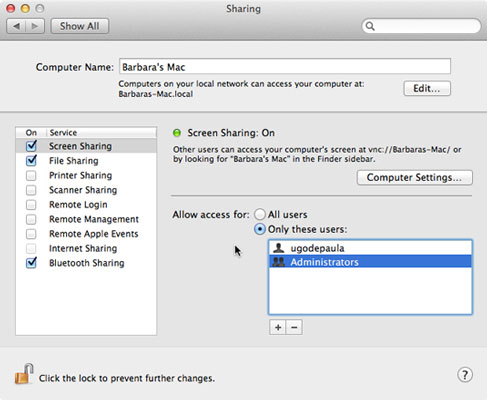 3551
Share documents via iCloud.com
Choose what you want to share with whom.

3651
Back to My Mac
Macs with Back to My Mac activated appear in the Finder window.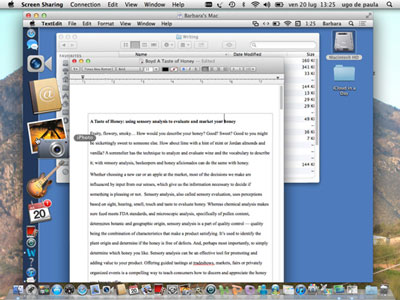 3751
A remote desktop
Your remote Mac's Desktop appears superimposed on the local Desktop and functions as if you were sitting in front of it physically.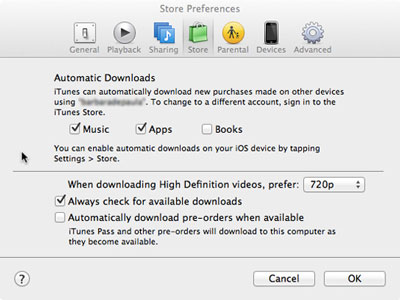 3851
Automatic downloads from iTunes
Choose to automatically download music, apps, and books to your computer, even when purchased from another device.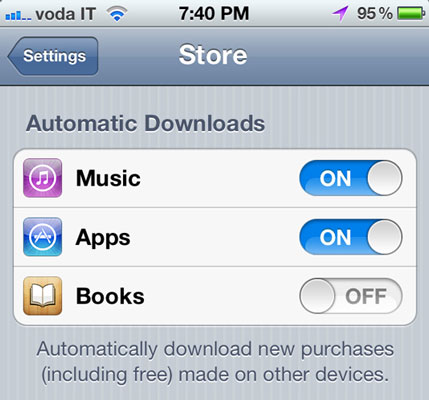 3951
iTunes automatic downloads preferences
Automatic downloads sends new purchases to all your devices; no synching required.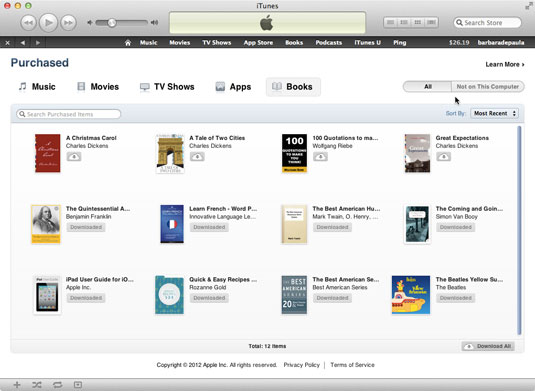 4051
Find your purchases in the cloud from your computer
Access a list of all your iTunes and App Store purchases and download any you lost.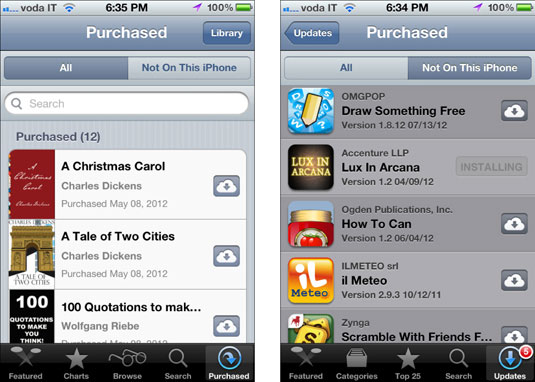 4151
Find your purchases on iCloud from your device
See iTunes purchases on your iOS device, too.

4251
Turn on iTunes Match
Begin the iTunes Match subscription process in iTunes on your computer.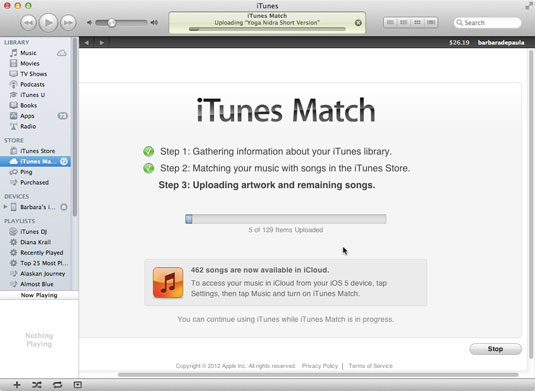 4351
Download process for iTunes Match
The initial matching can take several hours if you have a large iTunes library.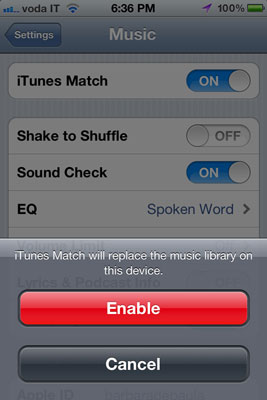 4451
Sync with iTunes Match
Songs already synched to your device remain there with iTunes Match.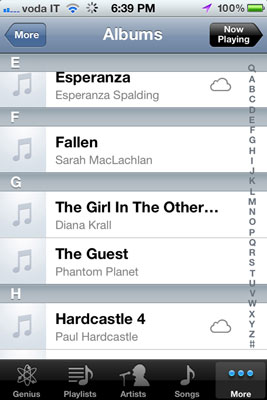 4551
Songs in the cloud with iTunes Match
An iCloud icon distinguishes songs on iCloud from those on your device.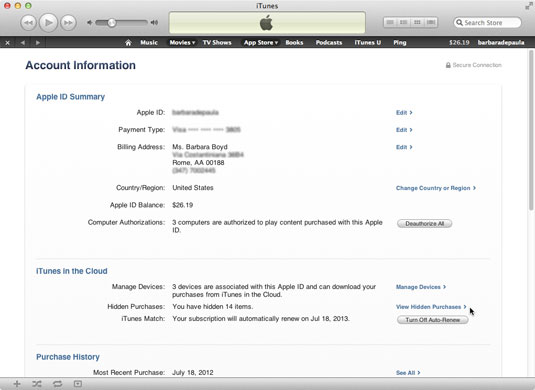 4651
Hidden songs in iTunes
Reveal hidden purchases from iTunes Account Information.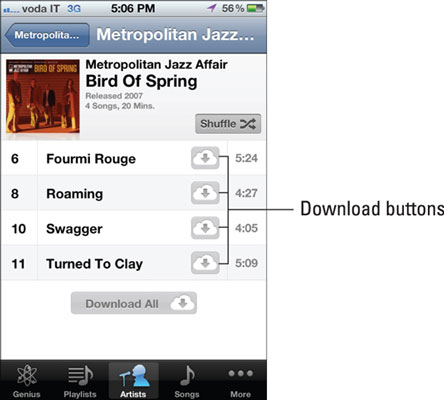 4751
Download songs to your device from iCloud
Click the download button to download songs from iCloud to your devices.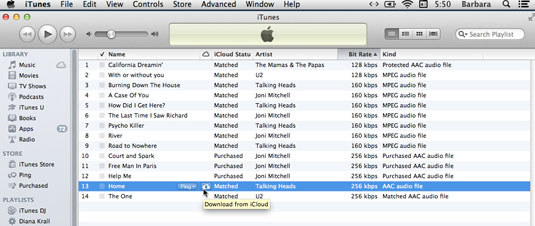 4851
Song quality with iTunes Match
The Bit Rate and Kind columns help you identify song quality.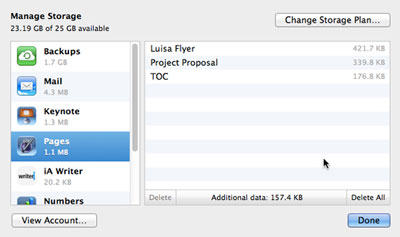 4951
Manage iCloud documents
Manage the documents you have on iCloud from your computer.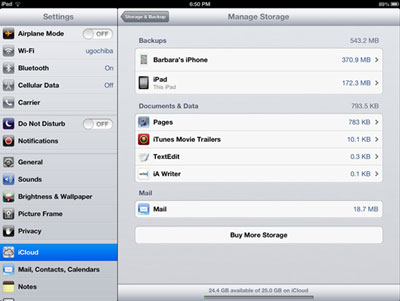 5051
iCloud storage
Control how much storage your documents occupy on iCloud from your device.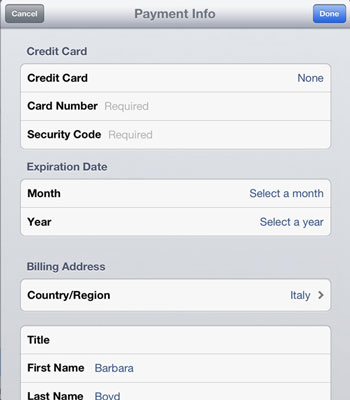 5151
Additional storage options
Tap the account field that holds data you want to change.