How to Change Inkjet Printer Cartridges
How to Change Inkjet Printer Cartridges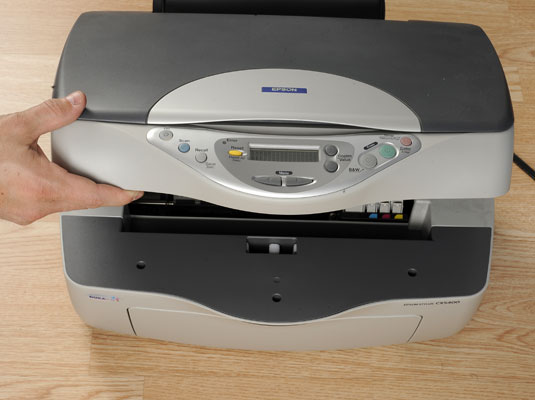 16
Open the top of your printer.
Most printer models politely center the carriage, to provide you with access to the cartridges, when you open the printer's top.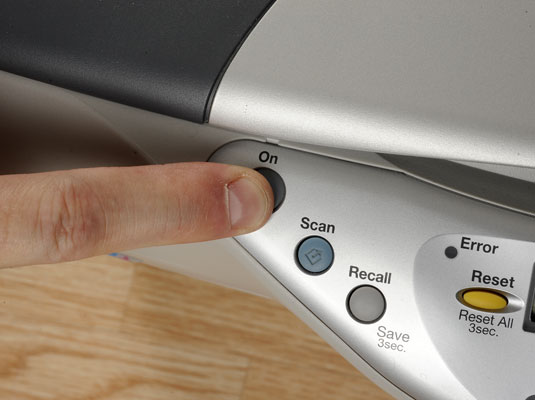 26
After you have access to the cartridges, turn off your printer.
Never try to change the cartridges in a printer that's still powered on! (Your fingers will thank me.)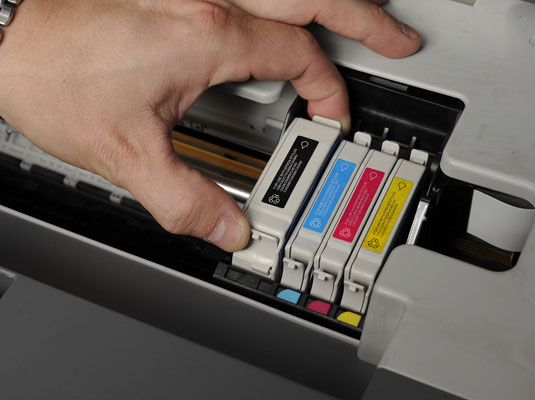 36
Lift or turn the latches holding the ink cartridge in place.
Most inkjet printers have at least two cartridges — one for black and one for color — so make sure that you're working with the right cartridge before you remove it.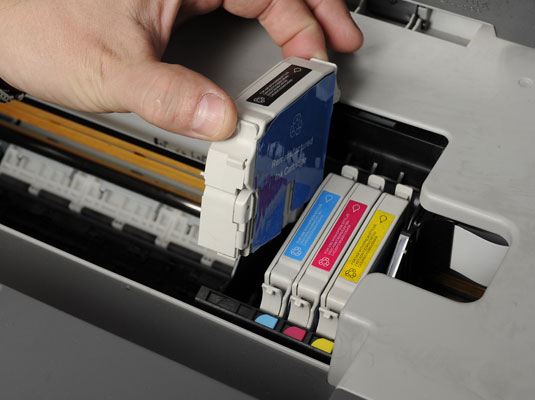 46
Remove the used cartridge.
Consider refilling your used cartridge, rather than buying a brand new one.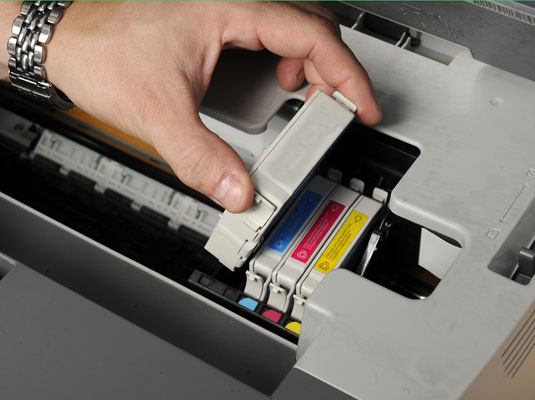 56
Load the new (or refilled) cartridge into the printer.
Be sure to fasten the latch to hold the cartridge down.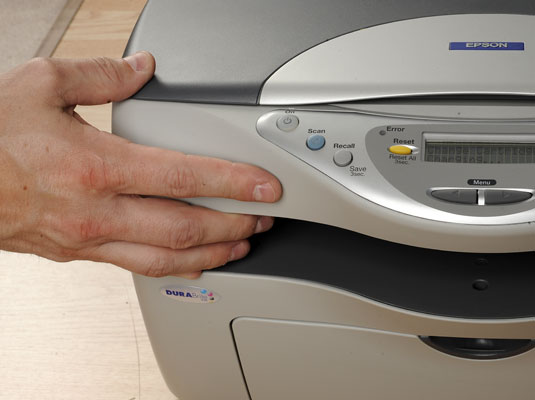 66
Turn your printer back on and close the lid.
Your ink-changing task is done!