How to Turn the Windows 8 Firewall On and Off
How to Turn the Windows 8 Firewall On and Off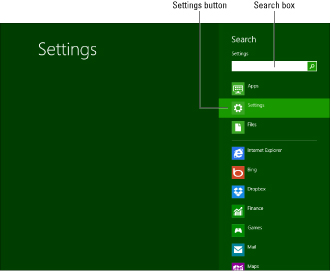 14
Display the Charms bar, click Search and click Settings, and then type
Firewall

into the Search box.

Windows 8 should return, among other things, a Windows firewall button.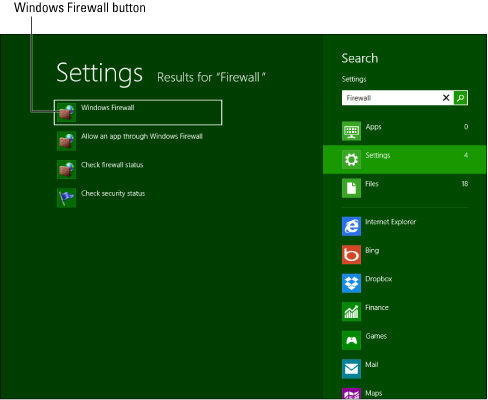 24
Click the Windows Firewall button in the Search results pane.
The Windows Firewall interface appears.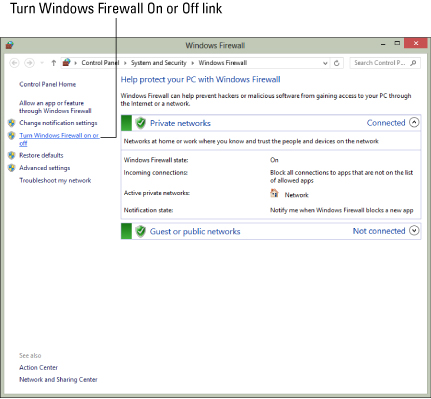 34
Click the Turn Windows Firewall On or Off link at the left side of the window to display the Windows Firewall settings.
You can customize the firewall settings for different types of networks.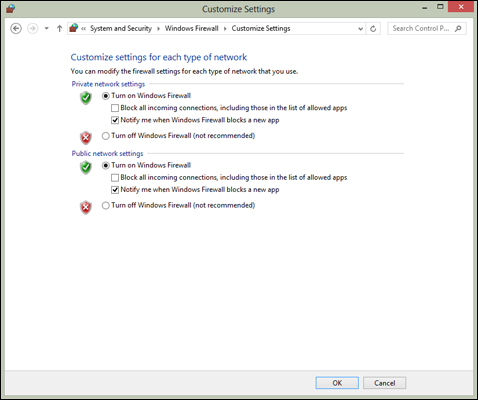 44
Choose the settings for your public and private networks and then click OK.
Letting the firewall control your public network settings is important. Unless you have a specific reason not to, you should turn the Windows Firewall on for both types of networks.