Edit a Movie in Windows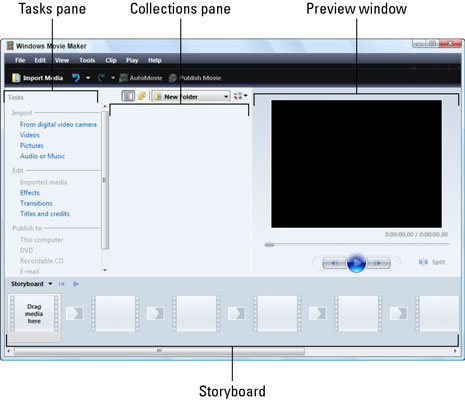 15
Familiarize yourself with the videos and pictures in your workspace.
Examine Movie Maker's Collections pane (the middle section, shown in this figure), which shows your imported video clips, photos, and music files. Each shot appears here as a separate clip, lined up in the order you shot them.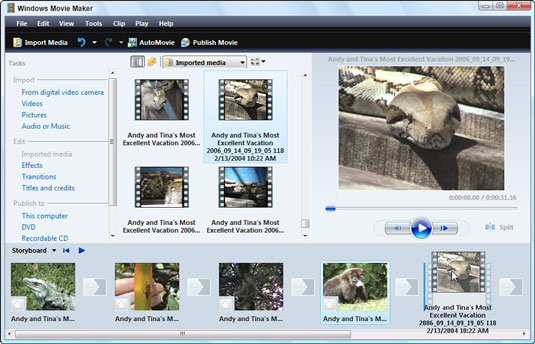 25
Drag and drop videos and/or pictures from the Collections pane onto the Storyboard in the order you'd like them to be played back.
When you spot some clips or photos that would look good spliced together in a certain order, drag and drop them, one after another, onto the Storyboard along the bottom.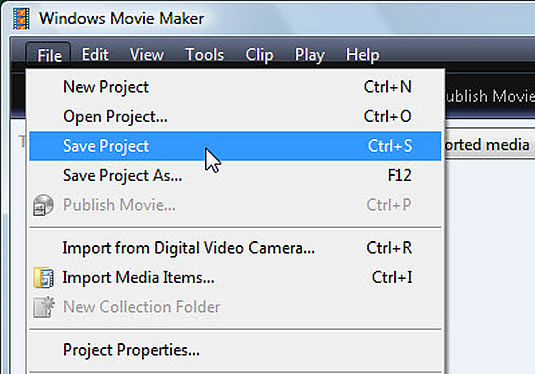 35
Save your project.
Before you forget, choose File—Save Project.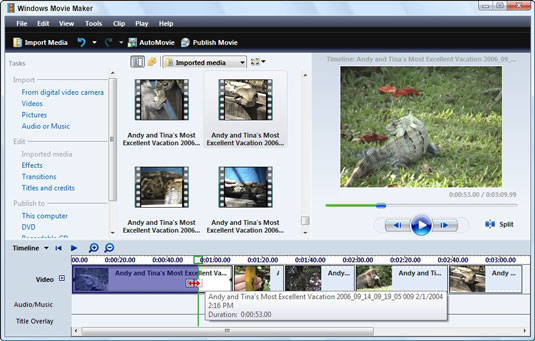 45
Show the Timeline view to edit your clips and add music, if desired.
To edit your clips and add music, click the Storyboard button and choose Timeline from the drop-down menu.
To trim the clip, click it and then click the vertical line where the clip starts. To add music, drag a music file onto the timeline's Audio/Music area.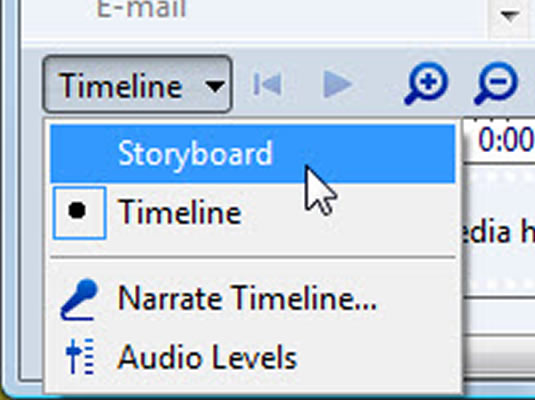 55
Click the Timeline button, switch back to Storyboard mode, and add transitions.
Switch back to Storyboard mode by clicking the Timeline button and choosing Storyboard from the drop-down menu.
Transitions are how clips join together. One clip can slowly fade into another, for example. Or, an incoming clip can push an earlier clip off the side of the screen.