Ten Things to Do Now to Your Windows 8 Tablet
Ten Things to Do Now to Your Windows 8 Tablet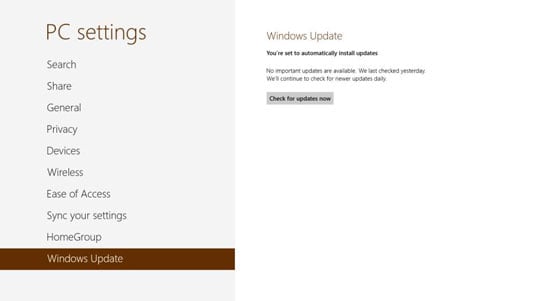 110
Run Windows Update.
Your brand new tablet is most certainly not up-to-date with the latest software, and it won't be until you run Windows Update.
To run Windows Update, fetch the Charms bar, tap Settings, and tap Change PC Settings. When the PC Settings screen appears, tap Windows Update, and tap Check for Updates Now.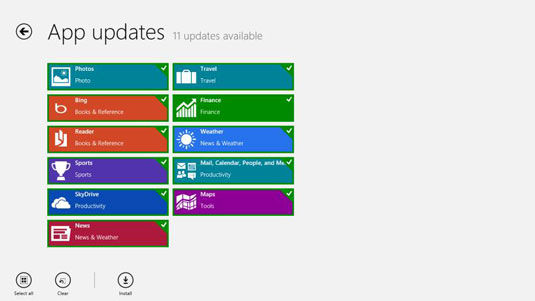 210
Update your apps.
Windows Update keeps Windows running safely and smoothly. But Windows Update won't update apps you download from the Windows Store. For that, you need to visit the Windows Store.
To update your apps, open the Start screen's Store app and tap Updates in the screen's top-right corner.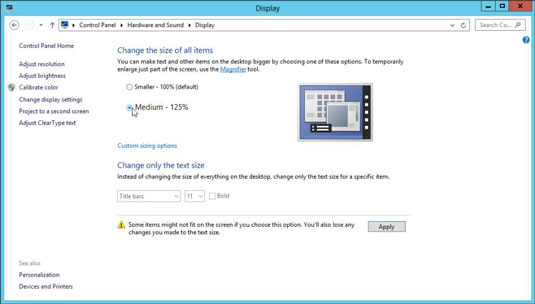 310
Make your desktop fit your fingers.
To enlarge everything on the desktop by about 25 percent, launch the Desktop app from the Start menu. The traditional Windows desktop fills the screen.
Summon the Charms bar by sliding your finger inward from the screen's right edge. Tap the Charms bar's Settings icon to fetch the Settings pane. Then tap Control Panel from the top of the Settings pane. The desktop's Control Panel appears.
On the Control Panel window, tap the Hardware and Sound category, and then tap the Display. The Display window appears.
In the Change the Size of All Items area, tap the setting called Medium — 125% and then tap the Apply button. When Windows asks you to sign out of your computer and apply your changes, tap the Sign Out Now button.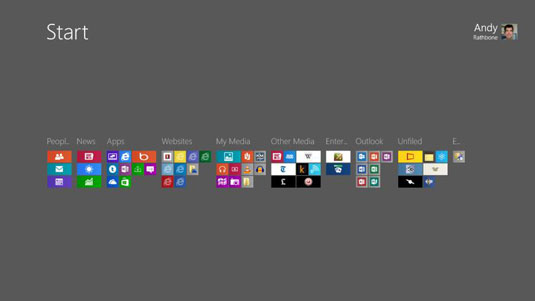 410
Organize and label your Start screen.
Your Windows 8 tablet's Start screen becomes a sprawling mess of unorganized tiles that spreads as far to the right as you can scroll. To combat the sprawl, spend a few minutes organizing your Start screen. Organizing your Start screen places your Start screen apps into manageable categories.

510
Pin your favorite programs to the Desktop's taskbar.
Make the most of your taskbar — that strip along the desktop's bottom edge — and your favorite programs will be one click away.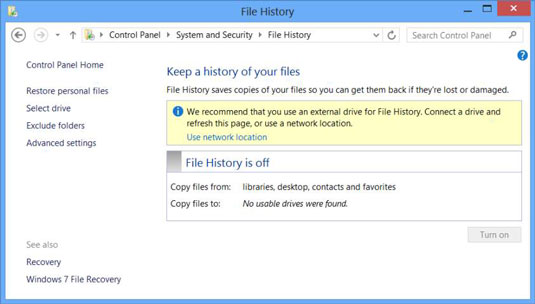 610
Turn on File History and back up your tablet.
Windows 8's File History backup program automatically copies your files every hour. To begin backing up your files, all you need to do is turn on File History and pick a storage location for your backup.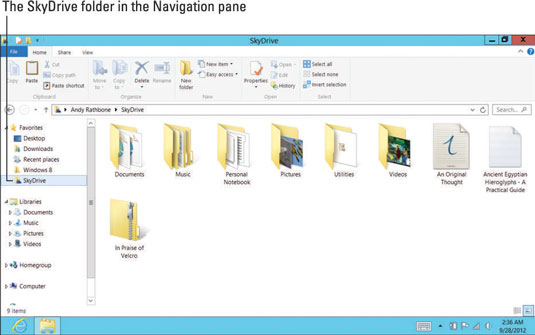 710
Install SkyDrive for Windows on the desktop.
Tablets running Windows 8 can install the full-fledged SkyDrive for Windows program. That places a SkyDrive folder in File Explorer. Anything you copy or move into that folder is automatically copied to SkyDrive.
Because your tablet's SkyDrive folder automatically stays synchronized with SkyDrive on the Internet, you can access your files even when not connected to the Internet. As soon as you find an Internet connection, SkyDrive kicks in, automatically updating your SkyDrive files in the cloud to match your tablet's SkyDrive folder.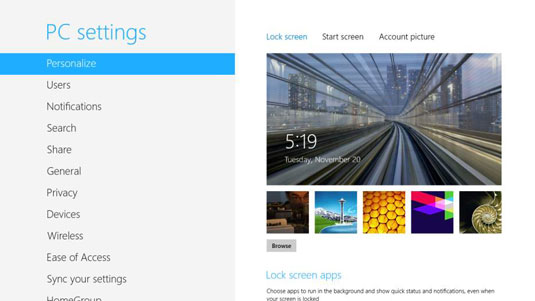 810
Set up your tablet as "trusted."
Whenever you create a Microsoft account on a new Windows 8 PC — and your tablet counts as a PC — Microsoft asks you to trust this PC. The words Trust This PC may appear on a menu on your tablet, or in an e-mail.
Microsoft wants to know if you trust this PC with your information. This security precaution ensures that you're the one accessing the PC. Here's how it works:
To verify your identity, Microsoft sends a secret code and a web address to the cellphone or e-mail address that you entered when first setting up your Microsoft account. When you receive the code, visit the listed web address and enter the code into the online confirmation box.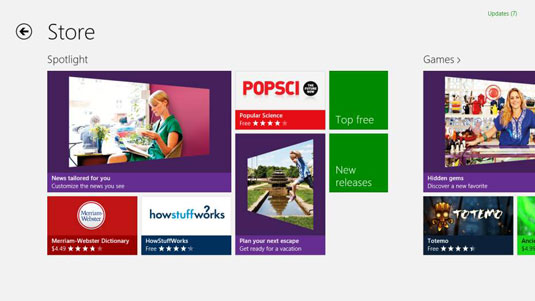 910
Install Desktop PC apps onto your tablet.
Your Windows 8 PC can run the same apps as your tablet. And if you own a Windows 8 PC, you've probably downloaded an app or two to see what the fuss is all about. When you log onto your tablet with the same Microsoft account you use for your desktop PC, apps you've installed on your desktop PC will be waiting for you.
From your tablet's Start screen, tap the Store app. When the Store app appears, slide your finger down from the screen's top edge to reveal the App bar.
Tap Your Apps from the App bar. The Store lists all the apps associated with your Microsoft account, but not installed on your tablet.
Tap the tiles for the apps you want to install (or tap the Select All icon to select them all.) Then tap the Install button to install the apps onto your tablet.
Apps you purchase for your desktop PC can be installed onto your tablet and vice versa. Each purchased app can run on five PCs associated with your Microsoft account.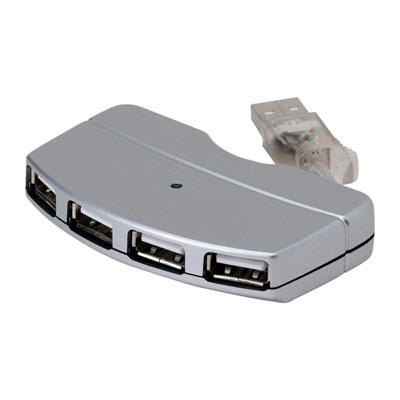 1010
Buy a USB hub and a flash drive.
Chances are, your tablet came with one USB port. That's enough to plug in a mouse — but nothing else. A USB hub adds extra USB ports to your tablet, letting you plug in a mouse, keyboard, and even lets you charge your phone. Hubs are inexpensive, lightweight, and flat, so they don't hog much space in your tablet's bag.
Flash drives work like tiny, inexpensive hard drives, making it easy to copy files to and from your tablet. After you use one, you wonder how you got along without it.