Share Files on One PC with Public Folders
Share Files on One PC with Public Folders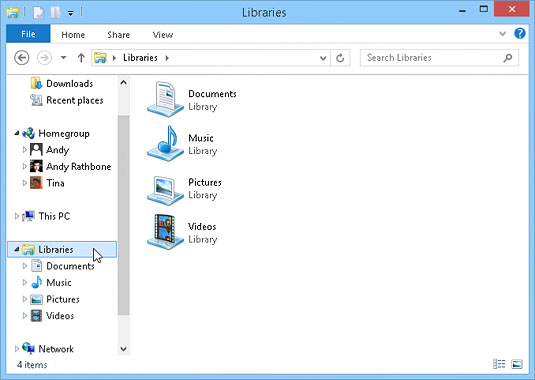 14
Follow the steps in this article to make the libraries visible in your Navigation pane's Library entry.
When you finish, your four libraries appear: Documents, Music, Pictures, and Videos.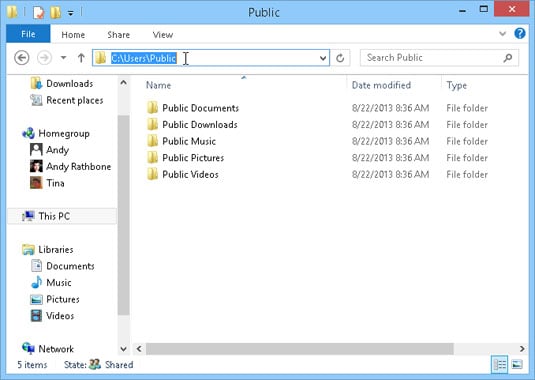 24
From File Explorer, open your Public folder.
Type the following into File Explorer's address bar:
C:UsersPublic
Press Enter, and File Explorer shows the contents of your Public folder. Anything stored in those folders is available to every account holder on your PC.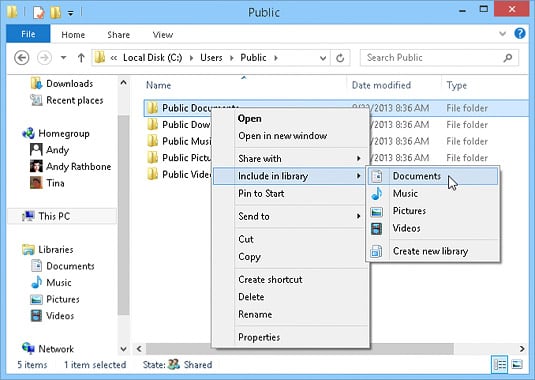 34
Include the Public Documents folder in your Documents library.
To make those hidden public folders more accessible, add them to your libraries, where they'll be one click away in every folder. First, right-click your Public Documents folder; when the pop-up menu appears, choose Include in Folder; when the second pop-up appears, choose Documents.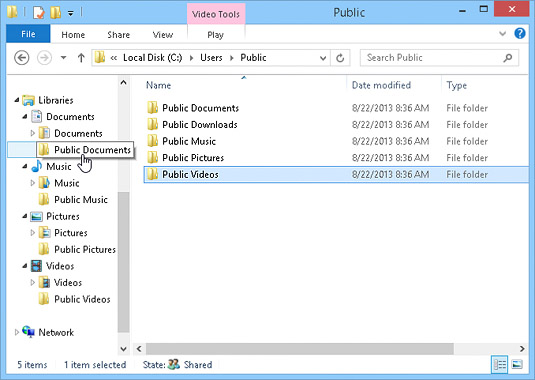 44
Repeat Step 3 with your other public folders.
For example, place the Public Music folder in the Music library, the Public Pictures folder in the Pictures library, and the Public Videos folder in the Videos library. When you're through, all four libraries will contain two folders: Your personal folder and the Public folder.