New Updates and Features of Windows 8.1
New Updates and Features of Windows 8.1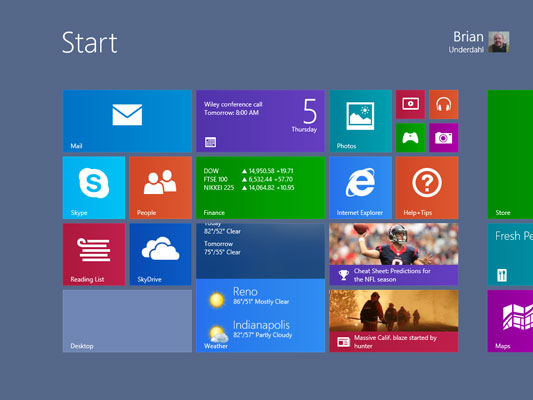 19
Windows 8.1 provides new Start screen options.
Having only two sizes for the tiles on the Start screen, as was the case in Windows 8, really wasn't sufficient to accommodate every different type of live tile. Windows 8.1 provides a number of different sizes so that live tiles can display useful information.
In addition to the new tile sizes, Windows 8.1 makes it easier for you to group and name sets of tiles. You can also choose your own background image for the Start screen.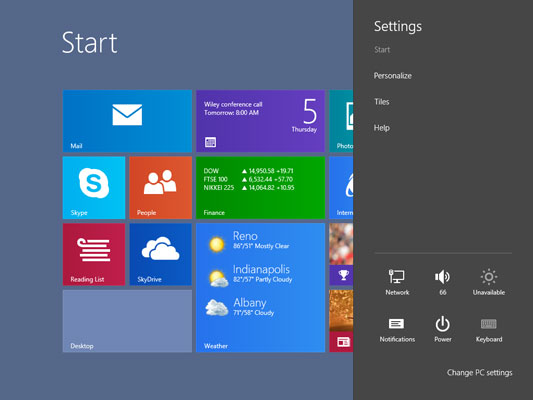 29
You have easier access to settings in Windows 8.1.
In Windows 8.1, you can access most settings directly in the modern interface. You can access various settings by swiping in from the right edge of the screen (or by clicking in the lower-right corner of the screen).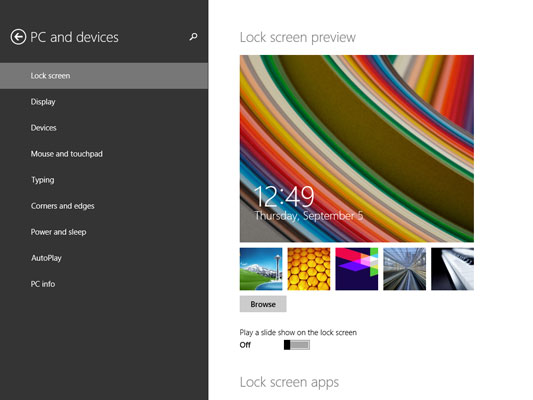 39
Windows 8.1 provides a more interesting lock screen.
The lock screen is the first screen you see after Windows 8.1 starts and before you enter your password. It's also the screen that displays after you've left your computer idle for a while. In Windows 8.1, the lock screen can do more than simply show the current date and time.
Now, the lock screen can display useful information like the current weather conditions or notifications regarding upcoming appointments or new messages. In addition, the lock screen can even display a slide show of images stored on your PC.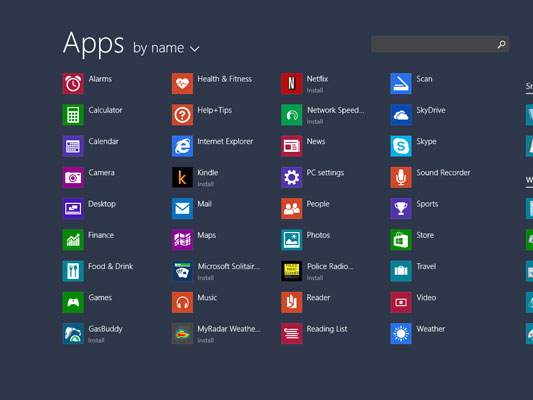 49
It's easier to find apps in Windows 8.1.
The Start screen is the place where you find all the apps that are installed on your PC. But, you probably have a limited amount of space on your display, so it can be just a little difficult at times to locate specific apps. Windows 8.1 makes it much easier for you to find all your apps.
In Windows 8.1, you can swipe up from the bottom of the screen (or click the down arrow below the left side of the apps that appear on the Start screen) to view all your apps in one place.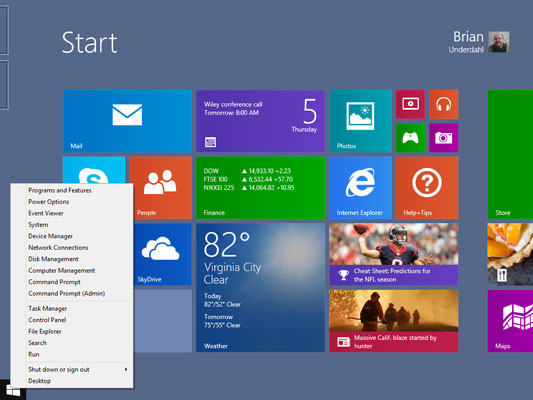 59
Windows 8.1 provides a new Start (button).
If you've used Windows for a long time, you probably got into the habit of using the Start button and may have wondered why it didn't appear in Windows 8. If so, you aren't alone. The lack of a Start button was one of the most common complaints people made about Windows 8.
Windows 8.1 brings back the Start button, but this new Start button does a whole lot more than any of its predecessors ever did.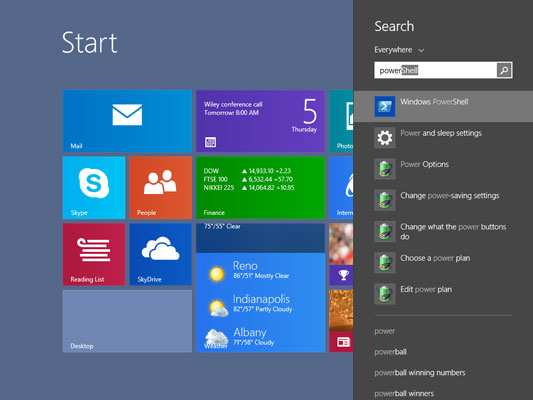 69
Windows 8.1 takes finding stuff to a whole new level.
When you start typing, the Search opens and includes apps, settings, files, and even results from the web. For example, the figure shows what happens when you type power. The results include not only things like Windows PowerShell and the power and sleep settings but also results such as the winning numbers for the Powerball lottery.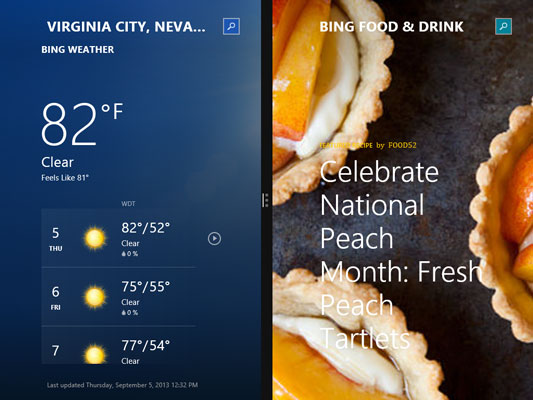 79
In Windows 8.1, you can easily open and use multiple apps.
Depending on your monitor configuration, Windows 8.1 enables you to open as many as eight apps at the same time. Unless you have a very high resolution monitor, though, you'll only be able to open two apps on a single monitor or four apps on a dual monitor display.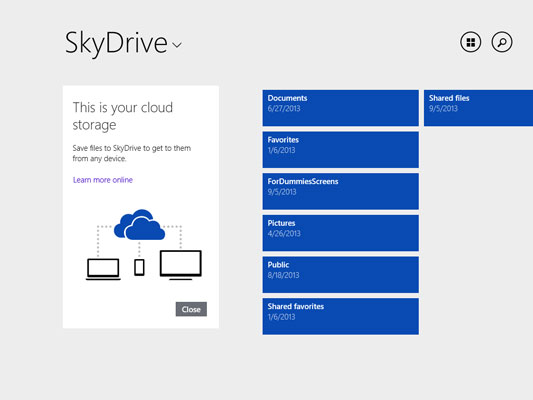 89
Windows 8.1 makes it much easier for you to share all your important files between your devices.
Although SkyDrive was available in Windows 8, the service is much more convenient to use in Windows 8.1. Windows 8.1 enables you to set SkyDrive as the default location for saving files, thus making it a lot easier to share those files.
SkyDrive is especially handy for Windows Phone 8 users. You can automatically store photos you take with your phone on SkyDrive so that they're easily available on your Windows PCs.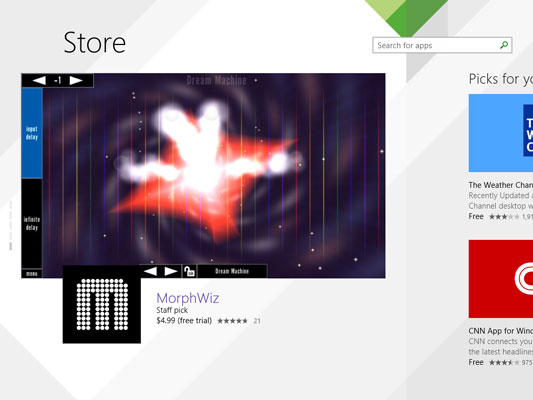 99
The Windows 8.1 Store is far easier to use because it's now a snap to search for what you want.
If you've used Windows 8 or Windows Phone 8, you've probably had a look at the Windows Store. The Windows Store is the place where you find all sorts of apps, both free and paid. But if you've spent any time in the old Windows Store, you know that it can be difficult to find exactly what you want. Windows 8.1 improves the Windows Store experience.