How You Can Avoid SkyDrive in Windows 8.1
How You Can Avoid SkyDrive in Windows 8.1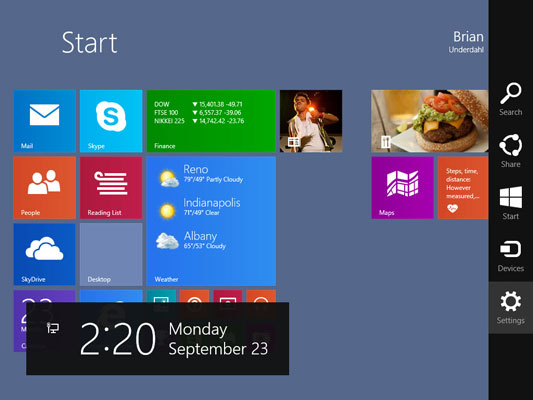 15
From any screen, fetch the Charms bar by pointing at the screen's bottom-right corner.
Click the Settings charm.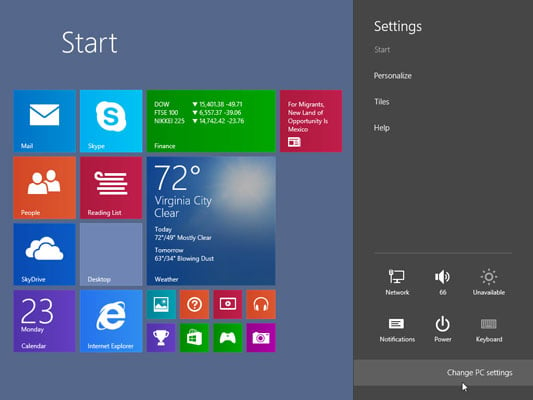 25
Click the words Change PC Settings at the bottom of the Settings Pane.
The PC Settings section appears.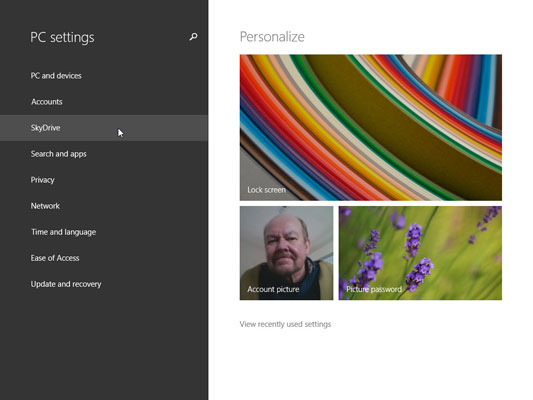 35
Click SkyDrive from the left column.
Click the File Storage option from the subsequent screen.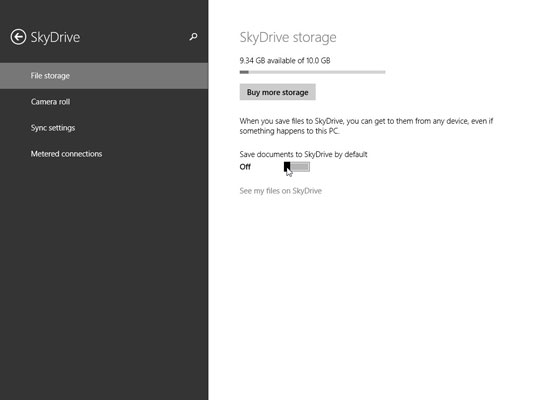 45
On the right side of the SkyDrive pane, click the toggle switch to turn off Save Documents to SkyDrive by Default.
Click the Camera Roll section on the left pane.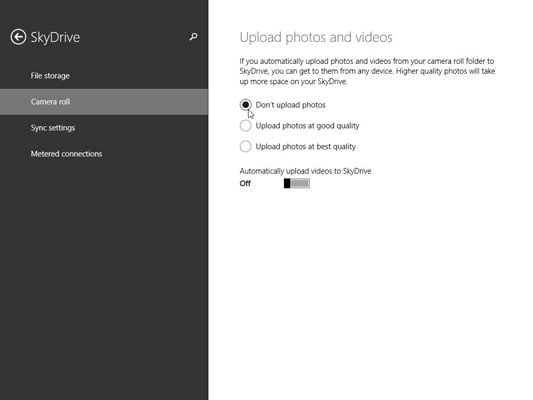 55
Select the Don't Upload Photos option from the right pane.
Windows saves your settings changes automatically; you don't need to click an OK button.
SkyDrive then stops storing your files automatically. You can still copy your files to and from SkyDrive manually, though, as that creates a nice backup. Also, SkyDrive continues to back up your settings, which is a nice touch.