How to Set Up Family Safety Controls in Windows 8
How to Set Up Family Safety Controls in Windows 8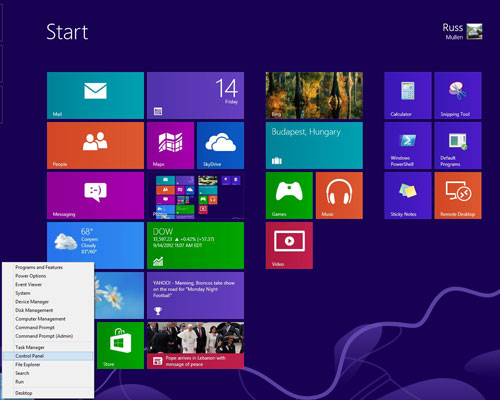 16
Right-click the bottommost-left corner of the screen and choose Control Panel from the pop-up text menu.
From the Start screen, tap the Desktop tile. Then slide a finger inward from a screen's right edge to summon the Charms bar. Touch the Settings icon, and touch the word Control Panel from the top of the Settings pane.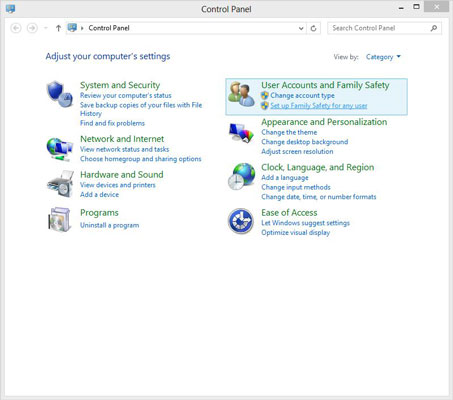 26
From the User Accounts and Family Safety section, click the Set Up Family Safety For Any User link.
The Family Safety window appears.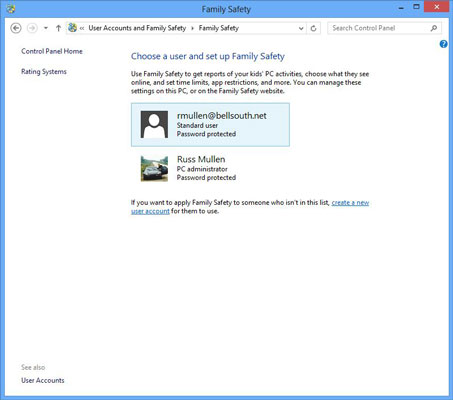 36
Click the user account you want to restrict.
Windows lets you add Family Safety restrictions to only one user account at a time, a laborious process for large families. When you choose a User account, the Family Safety screen appears.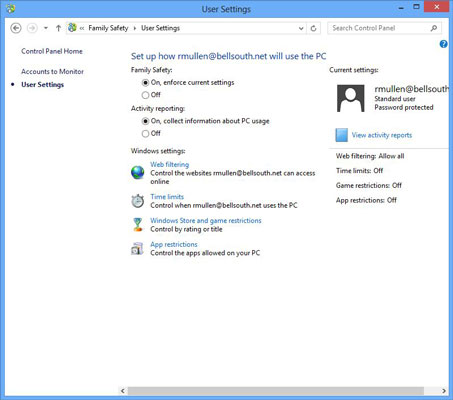 46
Turn the Family Safety settings on or off.
The Family Safety area first presents two switches, letting you toggle the controls between On and Off. Turn them On to enforce the rules you'll be setting up; click Off to temporarily suspend them.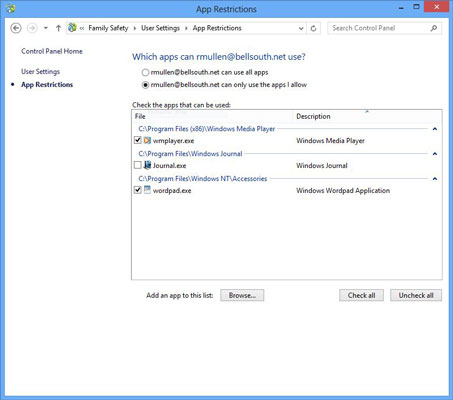 56
Choose the categories you'd like to enforce and set the limits.
Click any of these four categories and make your changes: Web Filtering, Time Limits, Windows Store and Game Restrictions, and App Restrictions.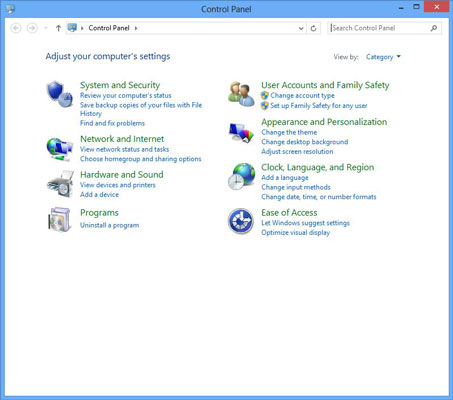 66
When you're through, close the Family Safety window.
Your changes take place immediately.
Although the Family Safety controls work well, few things in the computer world are foolproof. If you're worried about your children's computer use, cast an occasional eye their way.
Tip: For more information about Windows 8 and its features, explore Windows 8 For Dummies, available online.