How to Name Tile Groups on the Windows 8.1 Start Screen
How to Name Tile Groups on the Windows 8.1 Start Screen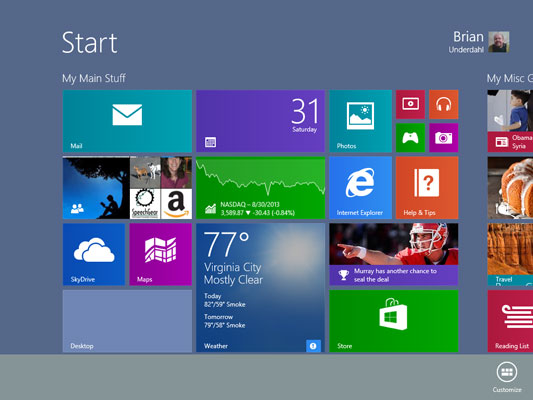 13
Swipe up from the bottom edge (or right-click anywhere on the Start screen).
This displays the Customize option in the lower-right corner of your screen.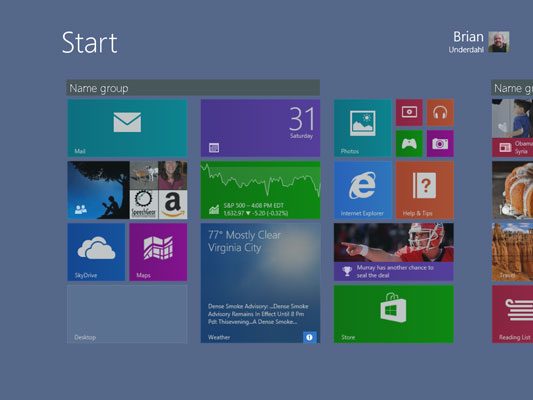 23
Tap (or click) Customize.
This displays the Name Group caption above each tile group.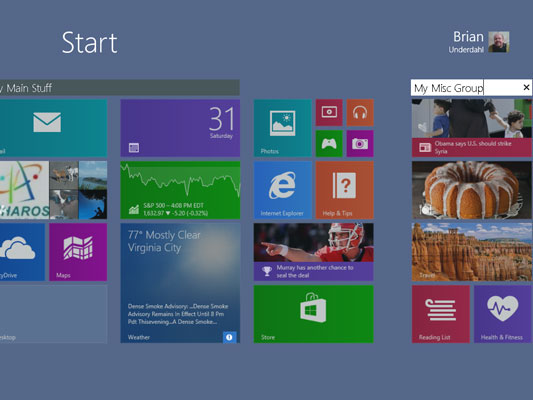 33
Tap the existing group name and enter the name you'd like to use
Tap the Start screen outside of a group-name box to apply your changes.