How to Listen to Your Own Music on Your Windows 8 Tablet
How to Listen to Your Own Music on Your Windows 8 Tablet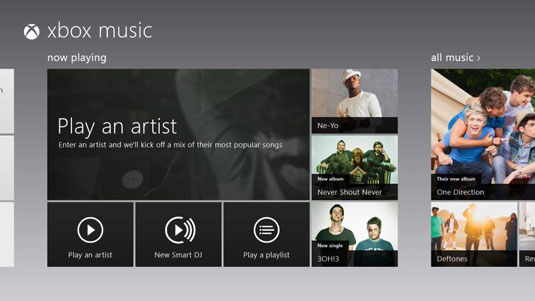 15
From the Start screen, tap the Music tile.
The Music tile opens. Eager to push its Xbox Live service, the app places your music out of sight, barely peeking from around the screen's left edge.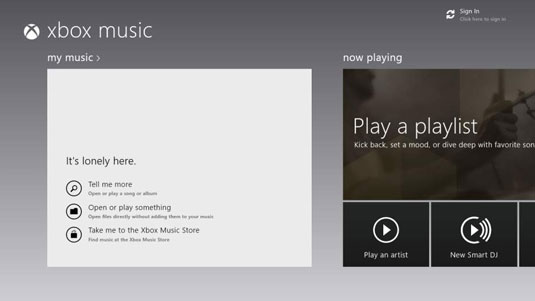 25
Scroll to the screen's farthest left side to see the My Music section.
The My Music section lists music stored in your tablet's Music library. If you haven't added any music to your tablet's Music library, the screen looks as empty as the screen shown.
If you haven't already, copy music into your tablet's Music library. The screen updates to show up to eight of your albums.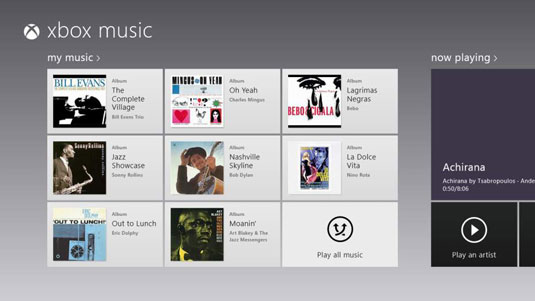 35
If you spot the album you want to hear, tap it, and then jump to Step 5.
If you don't see your album, however, tap the words My Music, shown in the top left corner. Your My Music screen appears, listing all of your music.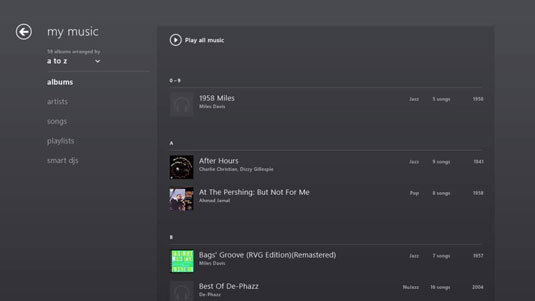 45
Browse through your music by album, song, or artist.
Tap the drop-down menu beneath the words My Music to view your music sorted by alphabet, release year, genre, artist, or date added. To begin listening to an album or artist, tap its name. A box appears, listing your choice.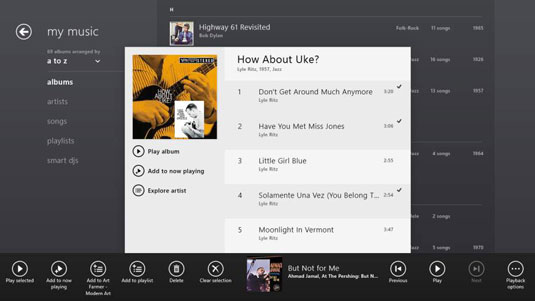 55
Choose whether to play the chosen item, or add it to your Now Playing list.
Depending on whether you tapped an album, a song, or an artist, you may see several options in the box shown.
Play Album: This simply begins playing all songs on the album, beginning with the first track.
Add to Now Playing: This tacks the selected item onto the end of your Now Playing list, so it plays after the currently listed music.
Explore artist: Tap this to bring a new window listing more information about the artist, his biography, and his availability on Xbox Music Pass.
Play Smart DJ: Tap this, and the Xbox Music appears, playing a customized radio station built around that artist's style. (And, unless you've paid, you'll hear advertisements, too.)
Play all: This plays all of the songs by the artist you've chosen.
To see more options, slide your finger inward from the screen's bottom or top edge. The App bar appears, offering different ways to play your music, as well as controls for pausing, fast forwarding, or skipping to the next track on your list of currently playing songs.