How to Find Windows 8.1 Apps in the Store
How to Find Windows 8.1 Apps in the Store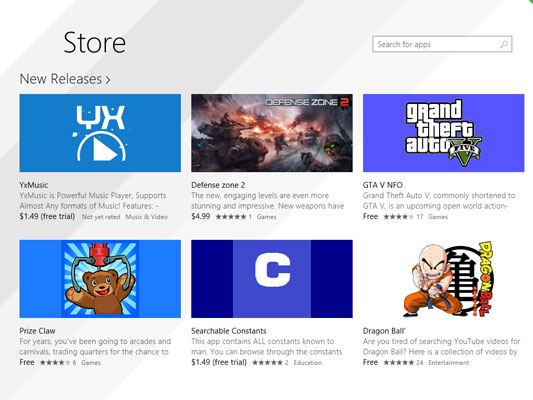 14
The Windows Store still provides app groups so that you can browse.
The Windows 8.1 Store still offers you different groups of apps, such as the New Releases, but now you can also easily search for apps in the Store.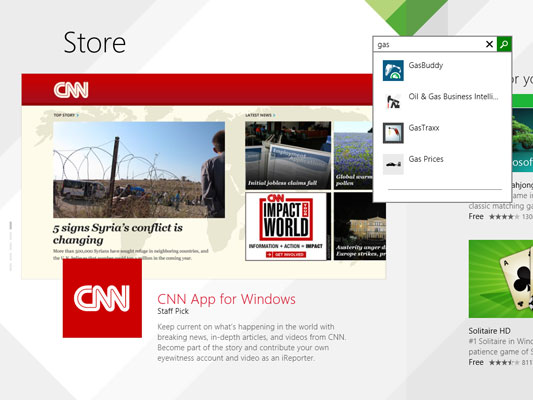 24
Use the Search box to find apps.
In addition to simply browsing the Store, you can use the Search box to look for apps. Here, you're searching for apps that have "gas" in their name.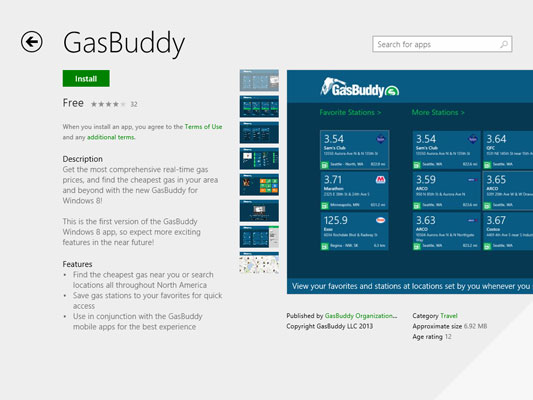 34
Once you see a result that looks interesting, select that result from the list to display the information about the app.
You can find all sorts of great apps in the Windows 8.1 Store.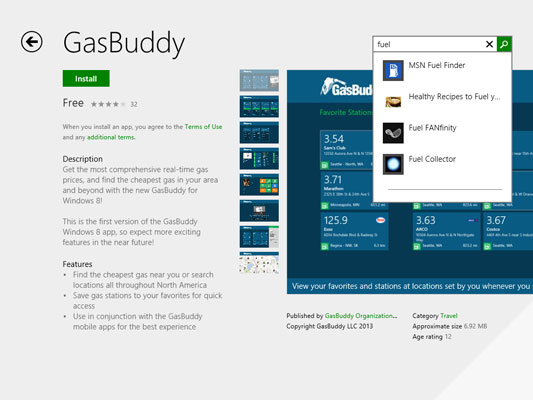 44
Unless you are looking for a specific app by name, consider whether the developer may have used an alternative term in the app name.
For example, consider the results of the search shown. Rather than looking for "gas," change the search to look for "fuel," and you will discover several other apps that didn't show up in the first search.