How to Customize the Windows 8.1 Interface
How to Customize the Windows 8.1 Interface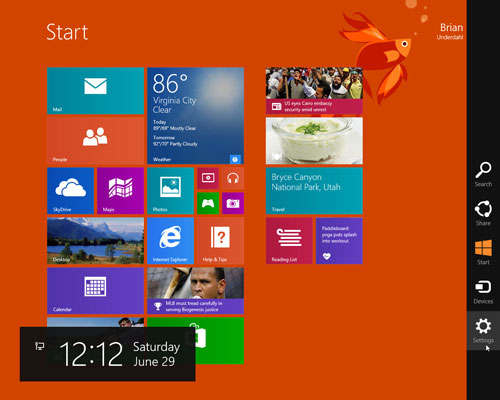 19
Swipe in from the lower right or upper right corner to display the charms.
Depending on whether you're using a touchscreen or a mouse, you may need to practice this motion a few times before you become comfortable with it.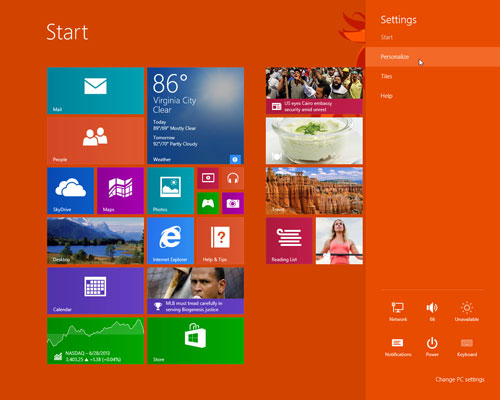 29
Click the Settings option to continue.
After you click Settings, you'll see a number of options.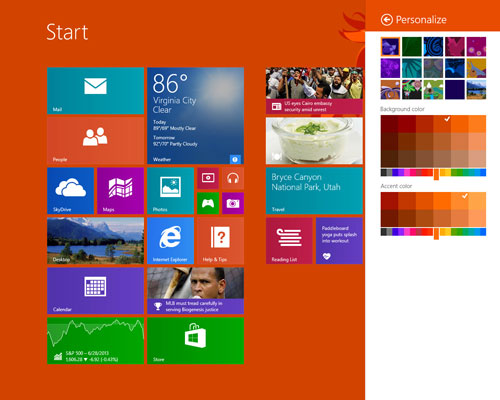 39
Click the Personalize option.
On the Personalize screen you can choose a background image, a background color, and an accent color. When you have finished making your selections, click the back arrow to save your changes and return to the Settings screen.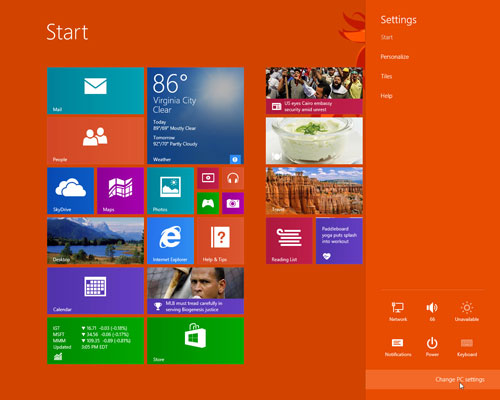 49
Click the Change PC settings option.
The PC settings screen provides you access to the most common settings that you're likely to want to adjust as you customize your Windows 8.1 PC.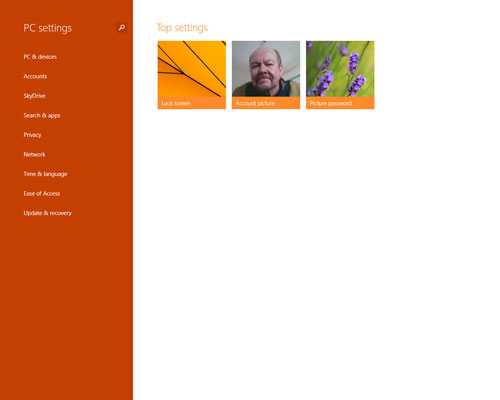 59
Click PC & devices.
Many of the options on the PC & devices screen were formerly found in the Control Panel, but now they're easily accessible on a single screen.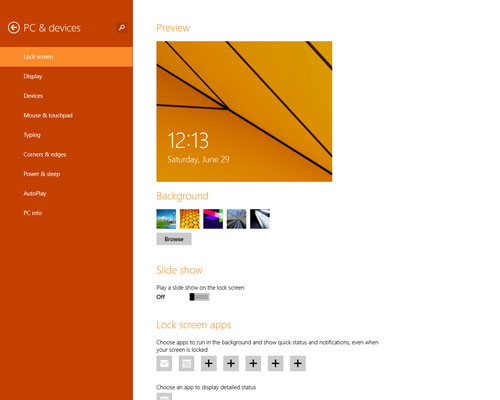 69
Choose your Lock Screen Settings.
You can choose a static background image or, if you prefer, you can turn on the Slide show option to have the lock screen show your pictures. In addition, you can specify apps that you want to appear on the lock screen. Of course, any apps you add to the lock screen should be ones that use live tiles to display information.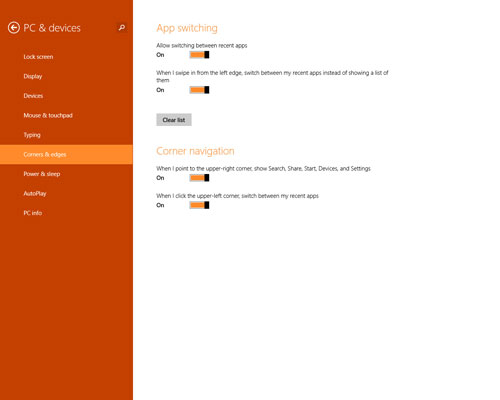 79
Click the Corners & edges option.
Here you can choose settings for switching between apps and also what happens when you click the upper right or upper left corner.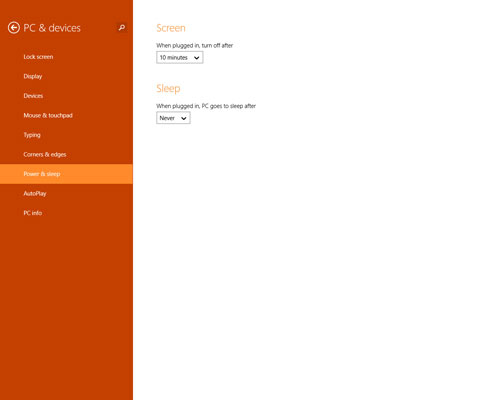 89
Click the Power & sleep option.
The settings enable you to choose when your screen turns off and if you want to have your PC go to sleep after a specified period of time.
If your PC goes to sleep, none of your apps will run while the PC is sleeping, so you won't receive any e-mail messages until your PC wakes up again.
After you've finished making your PC & devices choices, click the back arrow to return to the PC settings screen.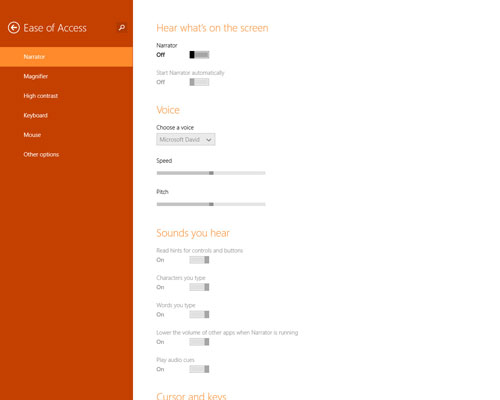 99
Click the Ease of Access option.
The Ease of Access options are very useful for anyone who has difficulty using a PC. For example, you can use the Narrator to hear what is being displayed on the screen.