How to Copy Files to CDs or DVDs with Windows 8
How to Copy Files to CDs or DVDs with Windows 8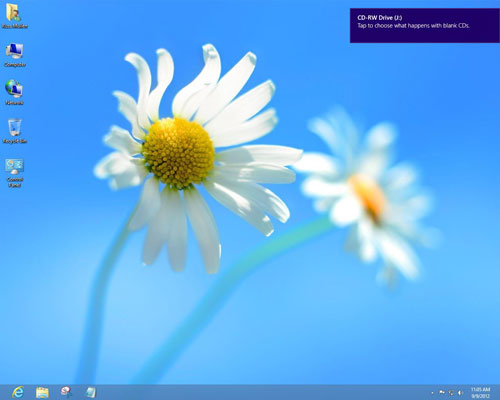 15
Insert the blank disc into your disc burner.
Then click or tap the Notification box that appears in the screen's upper-right corner.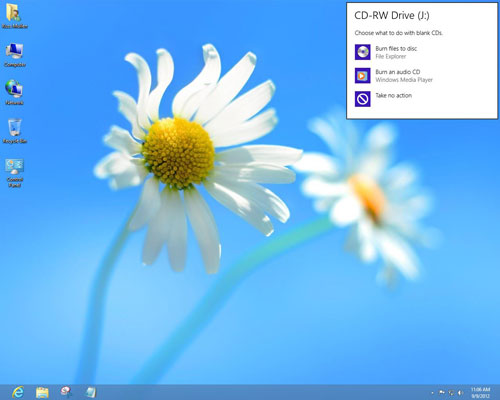 25
When the Notification box asks how you'd like to proceed, click the box's Burn Files to Disc option.
Windows 8 displays a Burn a Disc dialog box and asks you to create a title for the disc.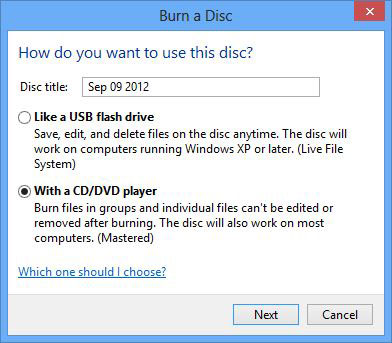 35
Type a name for the disc, describe how you want to use the disc, and click Next.
Unfortunately, Windows 8 limits your CD or DVD's title to 16 characters. Instead of typing Family Picnic atop Orizaba in 2009, stick to the facts: Orizaba, 2009. Or, just click Next to use the default name for the disc: the current date.
Windows can burn the files to the disc two different ways — like a USB flash drive and with a CD/DVD player.
Armed with the disc's name, Windows 8 prepares the disc for incoming files.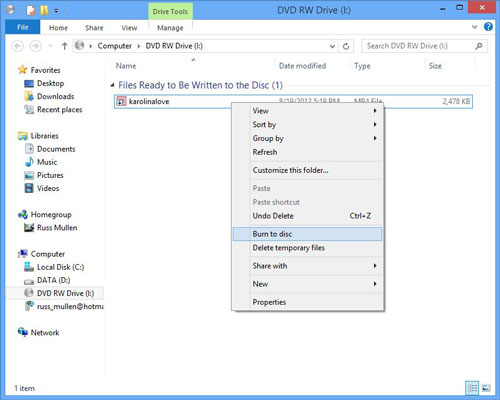 45
Tell Windows 8 which files to write to disc.
Now that your disc is ready to accept the files, tell Windows 8 what information to send its way. You can do this in any of several ways: right-click and choose Send To from the pop-up menu, drag and drop items on the burner's icon in File Explorer, click the Share tab and select Burn to Disc, or tell your current program to save the information to the disc rather than to your hard drive.
No matter which method you choose, Windows 8 dutifully looks over the information and copies it to the disc you inserted in the first step. A progress window appears, showing the disc burner's progress. When the progress window disappears, Windows has finished burning the disc.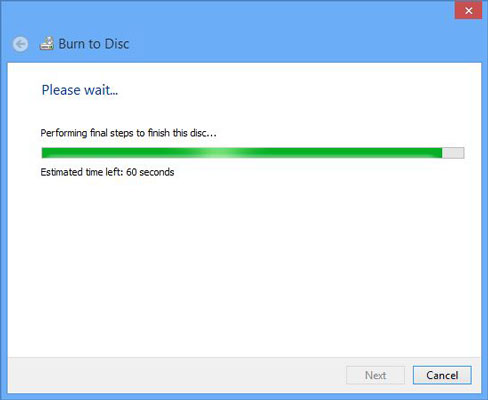 55
Close your disc-burning session by ejecting the disc.
When you're through copying files to the disc, push your drive's Eject button (or right-click the drive's icon in File Explorer and choose Eject). Windows 8 closes the session, adding a finishing touch to the disc that lets other PCs read it.
Tip: For more information about Windows 8 and its features, explore Windows 8 For Dummies, available online.