How to Add a Program Tile to the Start Screen in Windows 8.1
How to Add a Program Tile to the Start Screen in Windows 8.1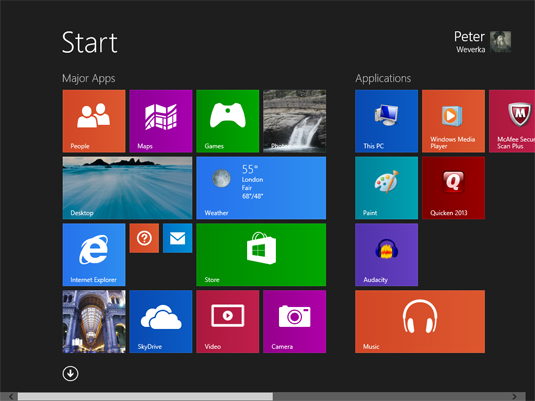 14
On the Start screen, select the All Apps button.
The All Apps button is located in the lower-left corner of the Start screen. Selecting it takes you to the All Apps screen. This screen lists all the apps and programs installed on your computer.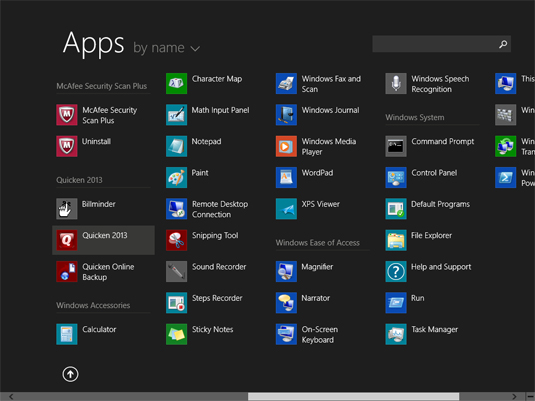 24
Locate and the program you want to add.
Microsoft apps are listed first on the All Apps screen. Scroll to the right (using the scrollbar at the bottom of the screen) to see all your apps and programs. Or, enter its name in the Search box in the upper-right corner of the screen. After entering the name, the All Apps screen shows only the name of the program or app you entered.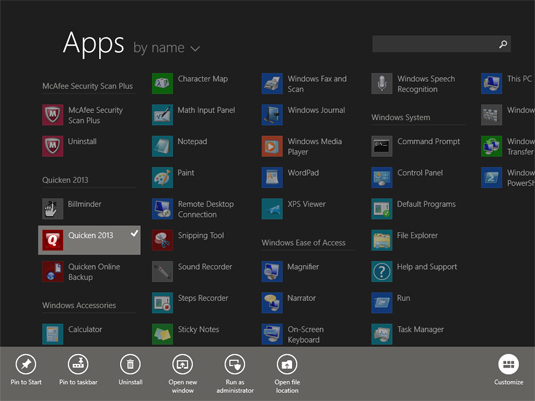 34
Right-click the program.
After you right-click on the program, an app bar appears along the bottom of the screen. Notice the Pin to Start button on the left side of the app bar.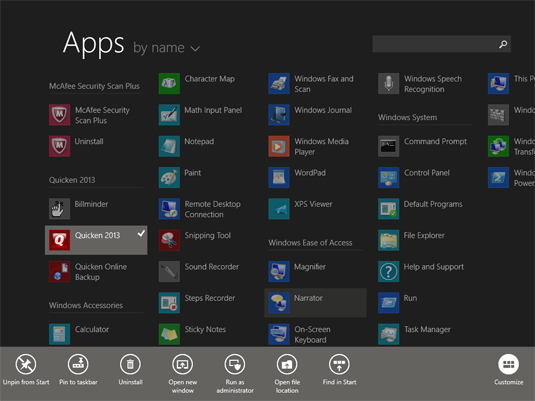 44
Select Pin to Start.
Selecting Pin to Start places the tile of the app or program you selected on the Start screen. To remove a tile from the Start screen, right-click on the tile and then select Unpin from Start on the app bar.