Add New Apps from the Windows 8 Store App
Add New Apps from the Windows 8 Store App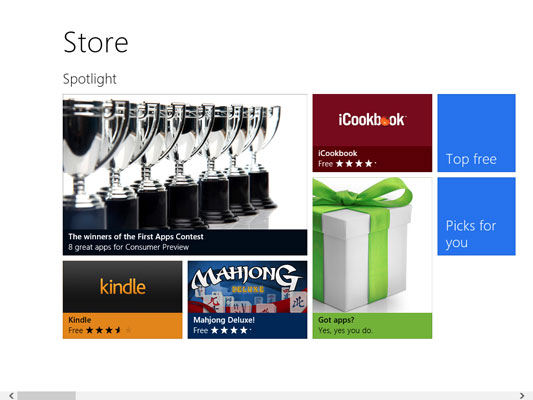 15
Open the Store app from the Start screen.
Don't see the Start screen? Press your keyboard's Windows key to whisk your way there.
The Store app fills the screen.
The Store opens to show the Spotlight category, but scrolling to the right reveals many more categories, such as Games, Books and Reference, News and Weather, and others.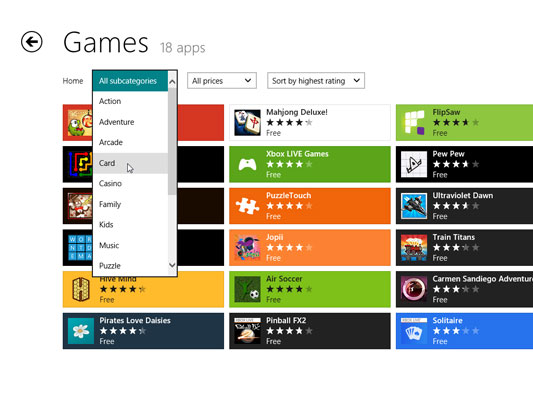 25
To narrow your search, choose a category by clicking its name.
As you see more of the Store, you see several more ways to sort the available apps.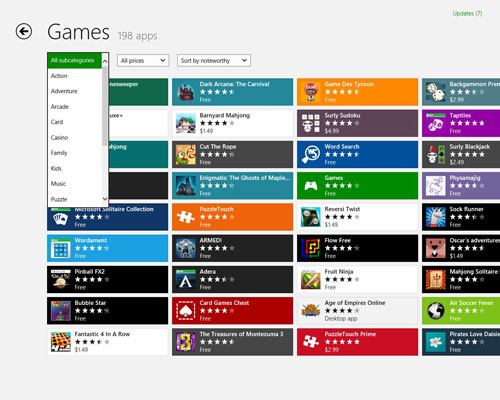 35
Sort by subcategory, price, and noteworthiness; and choose apps that look interesting.
For example, you can sort by subcategory, limiting the Games category to show only Card games.
Some categories also let you sort by price, and you can choose Free, Paid, or Trial. And if you sort by noteworthiness, Microsoft shows you which apps are either Newest, have the Highest Rating, or Lowest Price. (Hedge fund managers may sort by Highest Price, as well.)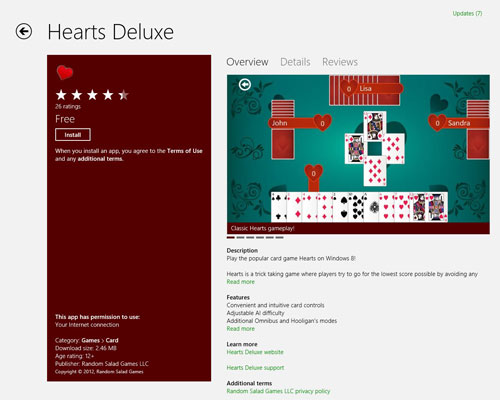 45
Choose any app to read a more detailed description.
A page opens to show more detailed information, including its price tag, pictures of the app, reviews left by previous customers, and more technical information.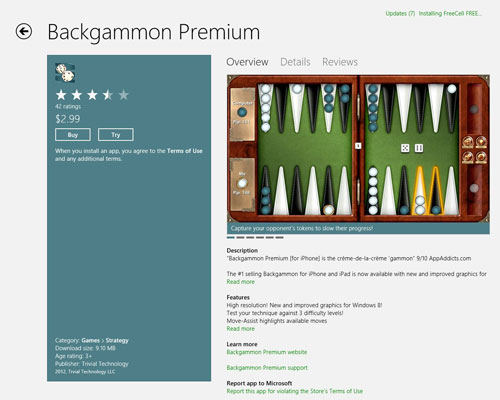 55
Click Install, Buy, or Try button.
When you find a free app that you can't live without, click the Install button. Paid apps let you click either Buy or Try (a limited trial run). If you choose to install, try, or buy an app, its tile appears on your Start screen as quickly as your Internet connection speed allows.
Newly downloaded apps appear in a group on the Start screen's far-right edge.
Tip: For more information about Windows 8 and its features, explore Windows 8 For Dummies, available online.