How to Upgrade to a Better Version of Windows 7 on a Netbook
How to Upgrade to a Better Version of Windows 7 on a Netbook
Small notebook computers, known as netbooks, usually come with Windows 7 Starter edition — a stripped-down version of Windows 7 lacking the features found in more expensive versions. If you tire of Windows 7 Starter version's restrictions, you can upgrade to a better version through the built-in Windows Anytime Upgrade program.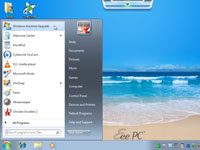 1

Click the Start menu and choose Windows Anytime Upgrade.

The Windows Anytime Upgrade window appears, listing your current Windows version in its top-right corner.
2

If you bought an Anytime Upgrade key in a retail store (or online from Amazon), choose Enter an Upgrade Key, type in your key, and jump to Step 7.

Otherwise, move to Step 3.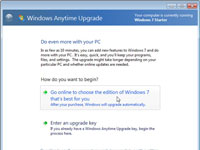 3

Choose the option labeled Go Online to Choose the Edition of Windows 7 That's Best For You.

The program's Choose Edition window lists the versions of Windows you may upgrade to: Windows 7 Home Premium, Professional, or Ultimate.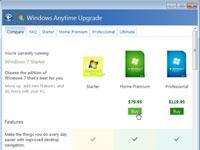 4

In the Choose Edition window, click the Buy button beneath the version you want to buy.

Expand your screen to see all the options.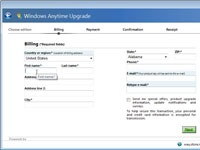 5

In the Billing window, fill out the online form with your billing name, address, and e-mail address, and then click the Next button.

The fields that have an asterisk (*) are required information.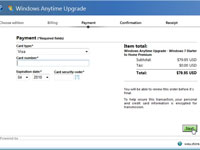 6

In the Payment window that appears, enter your credit card type, number, expiration date, and security code, and then click the Next button.

The program charges your credit card and assigns you a key that lets you upgrade to the newer version.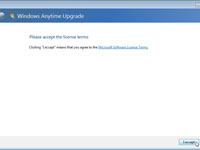 7

In the Confirmation window, click the I Accept button.

Because you're basically installing a new version of Windows, you need to agree to Microsoft's zillion-page licensing agreement.