Operating Systems for Desktop and Notebook PCs
Operating Systems for Desktop and Notebook PCs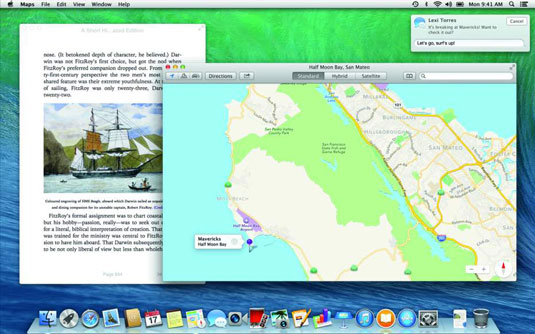 13
The Apple Macintosh platform uses the Apple operating system: Mac OS X (pronounced Mac O-S-X, although the X technically is the Roman numeral ten).
This OS has an easy-to-use GUI interface. Mac O X versions have code names as well as version numbers. The figure shows the Mavericks version (version 10.9) of Mac OS X.
Apple has lately started making Mac hardware that can also run the Windows operating system. However, because Macintosh hardware is more expensive than IBM-compatible hardware, most people who buy an Apple computer do so because they want to run Mac OS X.
Macintosh computers have a reputation for being the choice of graphics and page layout professionals, and in most large commercial publishing and printing offices, Mac computers are the standard.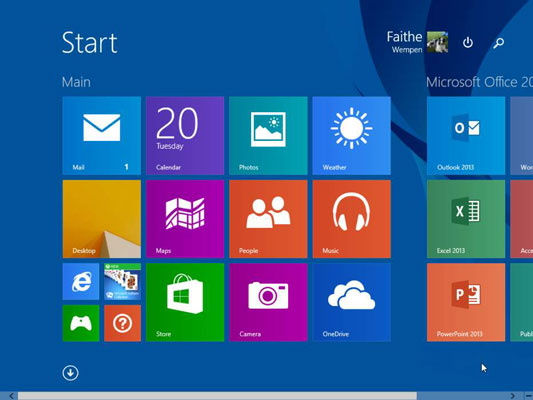 23
Microsoft Windows is by far the most popular operating system in the world, with an estimated 90 percent of all computers in use today running some version of Windows.
It is also a GUI interface and is easy to use. Because it's the most popular, more applications are available for it. You'll very seldom run into an application that doesn't have a Windows version.
Windows 8.1 has two interfaces. The Start screen, which was new with Windows 8, is where you go to launch most applications. You can pin shortcuts to your favorite applications there for easy access, as shown. The desktop is the more traditional Windows interface with a taskbar at the bottom of the screen and applications appearing in rectangular windows.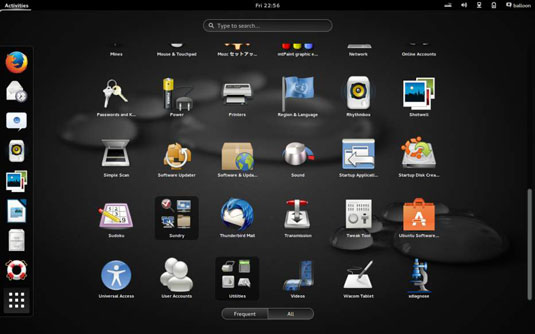 33
Linux is a free operating system that runs on a variety of platforms, including IBM-compatible PCs, servers, tablets, and smart phones.
Linux was developed by a guy named Linus Torvalds. The name Linux is a combination of Linus and UNIX. Linux is open-source, which means that Mr. Torvalds retains ownership of his original code, but it is free to the public to use in any way they see fit.
Users are free to modify the code, improve it, and redistribute it. Developers are not allowed to charge money for the Linux kernel (that is, the main part of the operating system), but they can charge money for distributions (distros for short), which are packaged collections of add-ons, shells, and utilities for Linux. Some of the most popular distros include Ubuntu Linux and Red Hat Linux.
At its most basic level, Linux is a command line OS, but you can install a shell for it that places a GUI environment over the top of it so you can interact with it like you would Windows or Mac OS X. A variety of different shells are available.
The figure shows the Ubuntu Linux shell, for example. Linux is very flexible and customizable that way; you can customize it to run servers too, and even handheld devices. (Android, a popular OS for smart phones and tablets, is a variant of Linux.)
Linux is a little more difficult to install and configure than either Windows or Mac OS X, and there are fewer applications that run on it, so having Linux on a desktop or notebook PC is mostly the domain of computer experts who are either trying to pinch pennies by not paying for one of the commercial operating systems or unhappy with Microsoft and using their choice as a protest.