Mac Mini Can Be Used as a Lion Server
Mac Mini Can Be Used as a Lion Server
Lots of people have been using Mac minis as OS X servers for years and you can use one for your Lion Server. It's inexpensive, fits in small spaces, and is very quiet. You can use a single Mac mini for a small group of Macs for basic services or as a general-purpose web server. You also can use multiple Mac minis to serve larger networks.
The Mac mini, starting with the mid-2010 model, also called unibody, makes a way better server than earlier models. It includes an SD card slot for flash RAM from which you can quickly boot the Mac in case of an emergency. It also includes easy access to the RAM slots. And it eliminates the power brick of older models by incorporating the power supply inside the unit.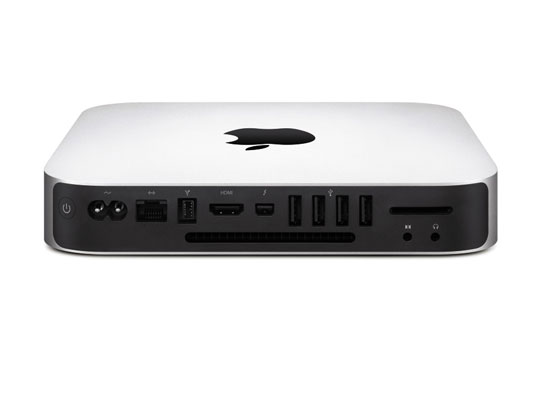 Credit: Photo courtesy of Apple.
The mid-2011 Mac mini is quiet and unobtrusive and is available with two hard drives.
The oldest Mac mini model to support Mac OS X 10.7 Lion is the 2007 Core 2 Duo model.
Contrary to popular belief, the Mac mini is upgradeable. After you get into the box, you can replace the drive with a bigger, faster drive.
Best uses of the Mac mini as an OS X server
A Mac mini might be all the server (or servers) you need. For a network or workgroup of about 5 to 15 client computers, a single Mac mini can handle file sharing, e-mail, web services, iCal Server, DNS (domain name server), and Open Directory with Kerberos authentication. For any one of these services, a recent mini model is good for 200 users, assuming access to appropriate storage.
DNS service usually works better on a server with two physical Ethernet ports. You can remedy this by buying the $29 Apple USB Ethernet Adapter to get a second Ethernet connection. It's made for the MacBook Air but works fine with a Mac mini. Keep in mind that the adapter is slower than a built-in Ethernet port. But for something like DNS, speed shouldn't matter.
You can always spread a server load over several Mac minis, as long as you don't tax the hardware. A NetBoot server isn't a good use for Mac mini. You also probably don't want to host user home directories on it.
Size is one of the advantages of Mac mini as a Lion Server
At just 1.4 inches high, you can easily mount a Mac mini on a wall or under a desk with some of the brackets made for that purpose. You can even rack-mount Mac minis as you would other server hardware. The MX4 Rack Tray from Macessity ($60) holds four Mac minis and fits into a standard equipment rack.

This tray holds four Mac minis in a standard network equipment rack.