How to Burn a CD on Mac OS X Snow Leopard
How to Burn a CD on Mac OS X Snow Leopard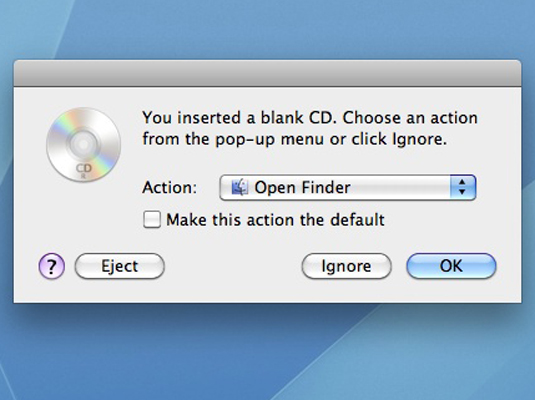 16
Choose the default, Open Finder.
Mac OS X displays an Untitled CD volume icon on your Desktop. (It's marked with the letters CDR so you know that the disc is recordable.)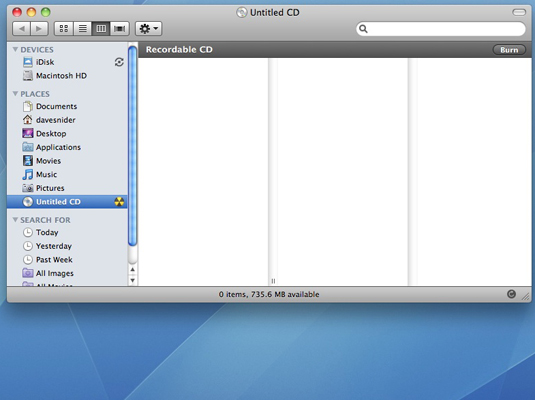 26
Double-click the Untitled CD icon to display the contents
Verify that it is empty.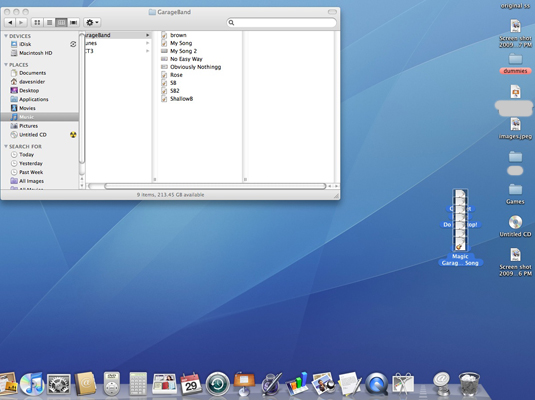 36
Choose the files to burn.
Click and drag files and folders to the CD window as you normally do for a folder.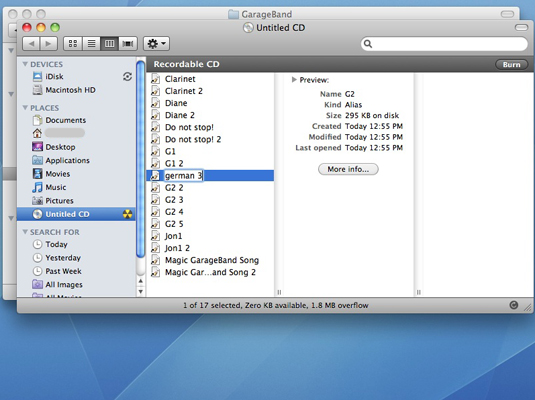 46
Rename any files or folders as necessary.
After you've started recording, this stuff is etched in stone, so your disc window should look just like the window should look on the finished CD-ROM.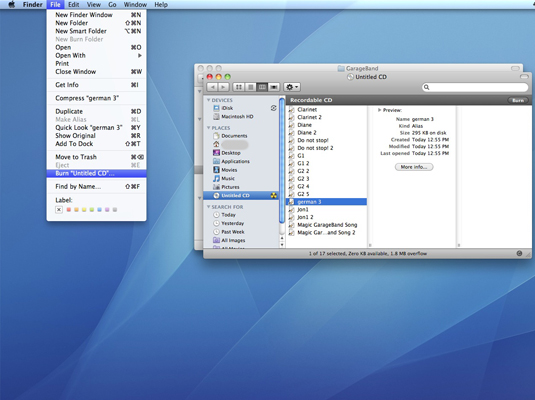 56
Click File on the Finder menu and choose Burn Disc.
Snow Leopard displays a confirmation dialog.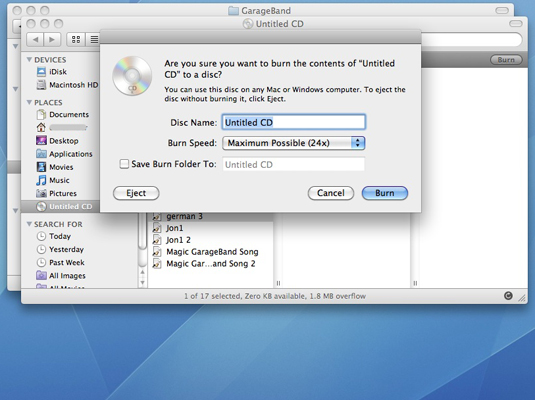 66
Click the Burn button.
If you've forgotten something, you can click the Cancel or Eject button.