Top 10 Delivery Subscriptions
Top 10 Delivery Subscriptions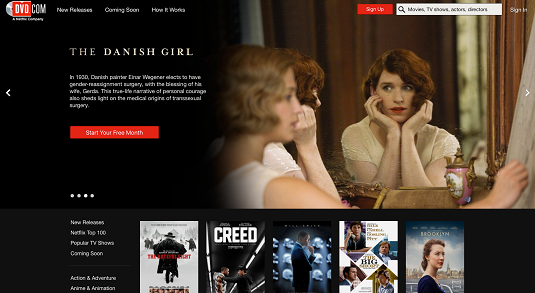 110
DVD.com – A Netflix Company
When Netflix removed the DVD option from their regular service, a secondary service emerged known as DVD.com. You can get new releases on both DVD and Blu-ray without standing in line.
All subscription tiers use the on-demand delivery method and allow either one or two discs out at a time. Once you return the disc(s), new ones are then sent out. There are no shipping or late fees – keep the disc as long as you need. The first month is always FREE!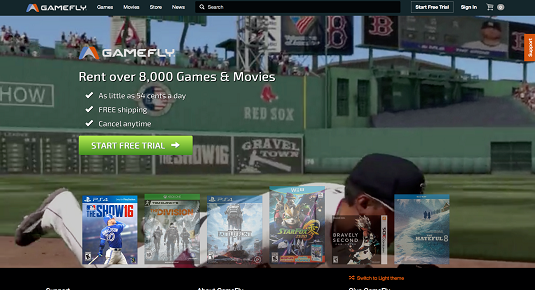 210
GameFly.com
Similar to DVD.com, GameFly offers DVD and Blu-ray rentals, but caters more to a gaming audience. They offer games on most platforms and even provide the option of keeping discs for a reasonable price.
GameFly.com uses the on-demand delivery method. New discs are sent out when you return or choose to keep the disc(s) you currently have checked out. There are no shipping or late fees! Visit the registration options at Gamefly.com if you are planning to join the service.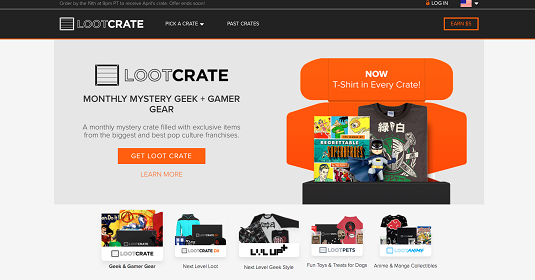 310
LootCrate.com
LootCrate.com offers a subscription of monthly mystery items. The mystery items are sorted by category so that each crate feels specially curated just for you. There are several crate types that include LootCrate Classic, LootAnime, LootGaming, LootPets, and many more. The crates typically include a limited edition T-shirt, stickers, action figures, collectibles, and other oddities.
Discounts are offered if you prepay for multiple crates in advance.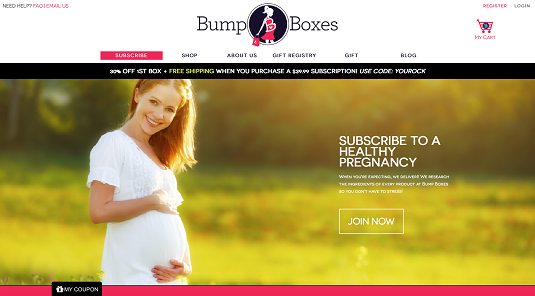 410
BumpBoxes.com
BumpBox is a subscription service that offers products selected for a mother-to-be. There are two monthly subscriptions to choose from: BumpBoxes for $39.99 a month that includes mom and baby essentials customized to the babies due date, and Sample Boxes that run $10.00 a month and include all the same products in the BumpBox but at sample sizes.
BumpBoxes.com also offers trimester specific gift boxes as well as the ability to purchase individual items directly from the website. Shipping is included with all subscriptions but not included when ordering individual items.

510
Graze.com
There are over 100 different types of snacks to choose from at Graze.com. Once you have set your snack preferences, a box with eight different snacks will be shipped to you each week. Graze.com only offers snacks that have no genetically modified (GMO) ingredients, no artificial flavors or colors, no high-fructose corn syrup, and no trans-fat.
There is only one subscription option that charges $11.99 per box. Snack preferences can be changed at any time.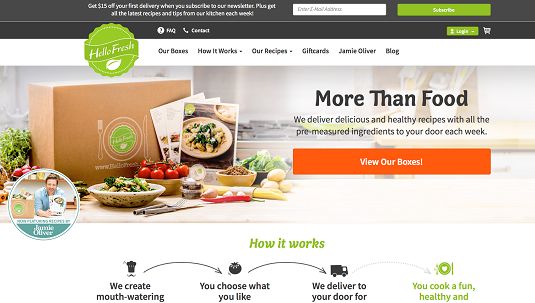 610
HelloFresh.com
HelloFresh is a subscription service that offers boxes of fresh ingredients with recipes to create fun and delicious meals. Subscription costs vary depending on how many people are eating, and how many meals you wish to receive per week. It is a weekly delivery service that offers three types of boxes: Classic, Veggie, and Family.
Prices can run as low as $8.75 per meal, if your order in larger quantities.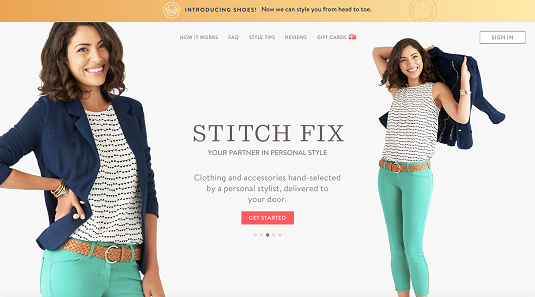 710
StitchFix.com
Five clothing and accessory items are carefully selected by a stylist who reviews your profile. The items are then sent to you in the mail. Your profile evolves with each month you accept or return the products sent to you and the subscription cost is set by your own spending preferences.
If you like the items sent to you and you choose to keep all of them, a 25% discount is applied to that months order. You're only charged for the items you keep, and never for the items returned.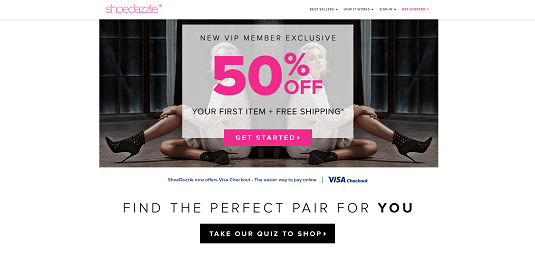 810
ShoeDazzle.com
With ShoeDazzle, a new pair of shoes is sent each month for $39.95. You are presented with a shoe showroom and allowed to make your selection(s) according to your personal profile settings.
You can choose to skip months at no charge or you can allow the subscription to roll over and let credit build on your account. Sell back your old shoes for credits towards new ones.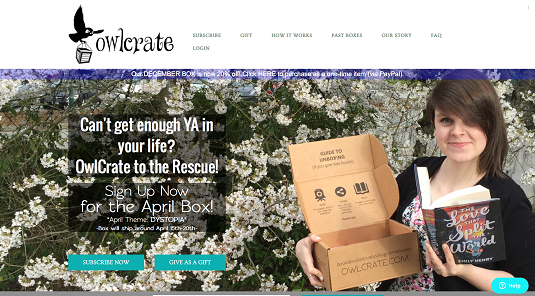 910
OwlCrate.com
OwlCrate is a $29.99 per month subscription. Each box contains a young adult (YA) book and accessories that complement the months book theme.
Subscription boxes are shipped out on the 20th of each month via "Owl" (USPS) and all books are suitable for young adults ages 16 and older.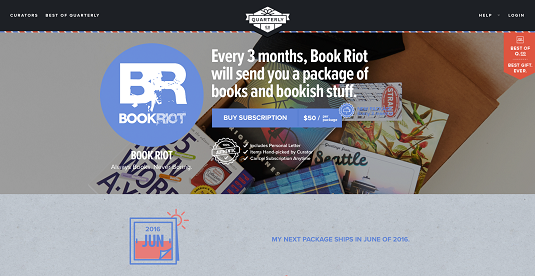 1010
Quarterly.co – Book Riot
Book Riot sends a package of top selling books and "bookish" type stuff to you every three months. The packages cost $50 each. The contents of the package are related to culture, stories, and lifestyle. A personal letter is included that explains why each item was carefully selected.
There is a $6 shipping charge and $2 for each additional package.