Viewing and Deleting Old Backups on a Windows 7 Home Network
Viewing and Deleting Old Backups on a Windows 7 Home Network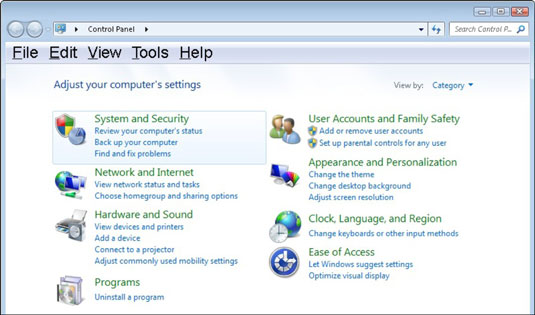 18
Open the Windows Control Panel, and then click System and Security.
The System and Security window appears.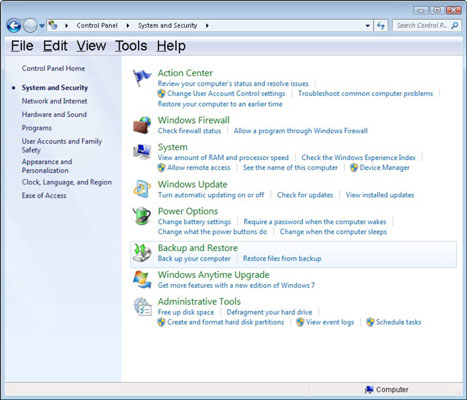 28
Under Backup and Restore, click Back up Your Computer.
The Backup and Restore window appears.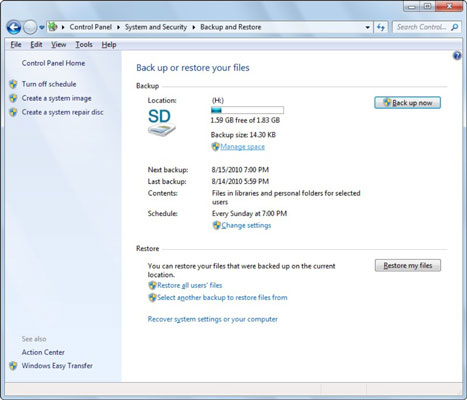 38
Under Backup, click Manage Space.
The Manage Windows Backup Disk Space dialog box appears.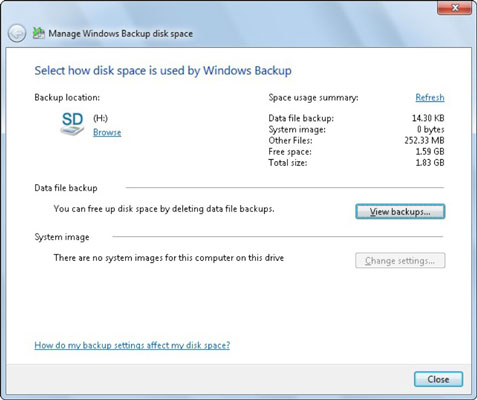 48
Click View backups.
A list of recent backups displays under Select a Backup Period to Delete.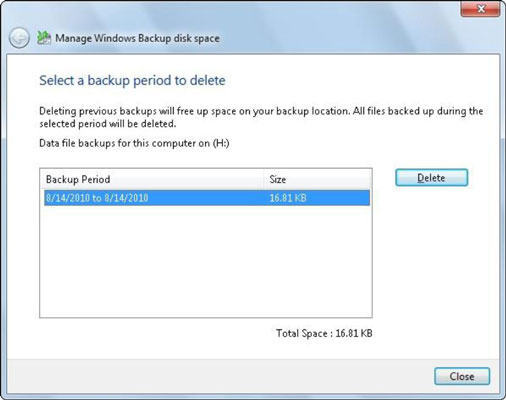 58
Select the backup period you wish to delete, and then click the Delete button.
A Warning pops up asking if you really want to delete the selected backup.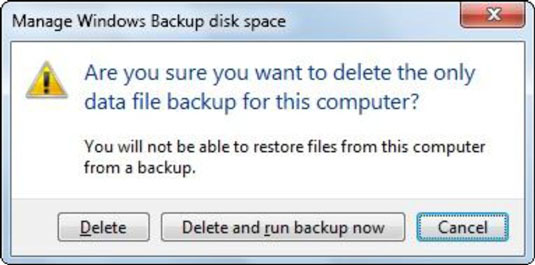 68
Click Delete and Run Backup Now.
Windows Backup deletes the selected backups.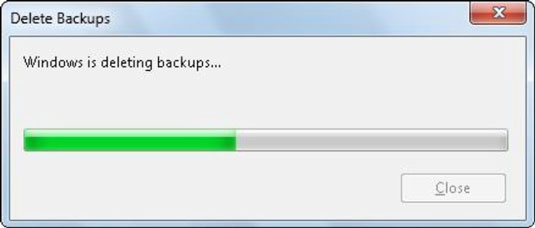 78
Click Close when the process is completed.
You are returned to the In the Manage Windows Backup Disk Space dialog box.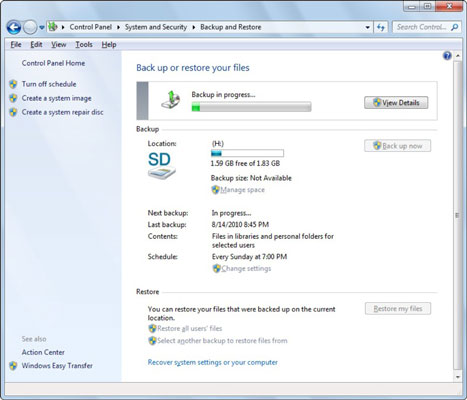 88
Click Close.
A new backup begins automatically.