Turning the Backup Schedule Off and On in Windows 7
Turning the Backup Schedule Off and On in Windows 7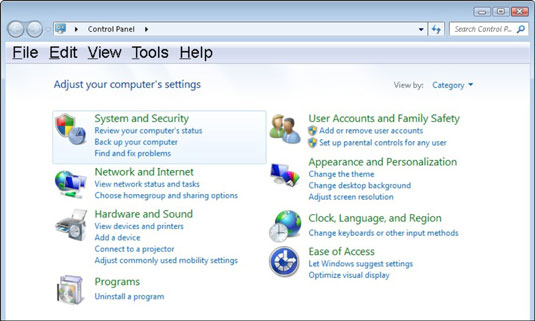 14
Open the Windows Control Panel, and then click System and Security.
The System and Security window appears.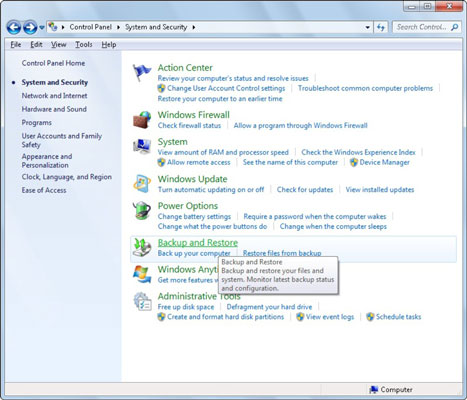 24
Click Backup and Restore.
The Backup and Restore window appears.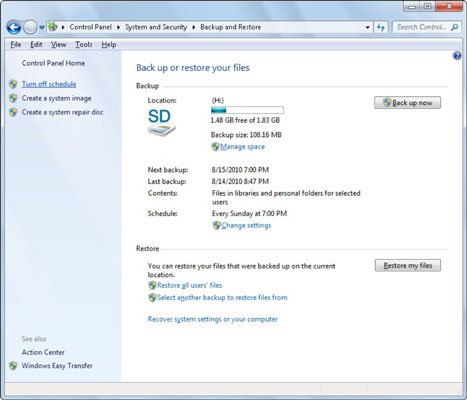 34
In the left pane, click Turn Off Schedule.
Windows 7 turns off your backup schedule.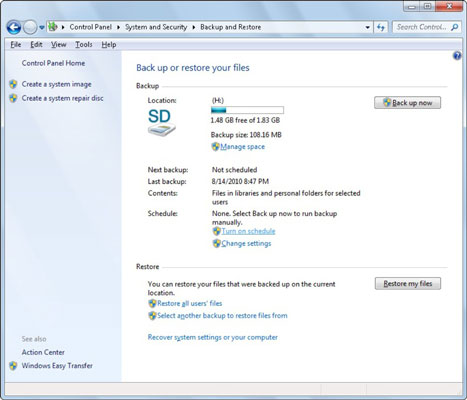 44
To turn the schedule back on, click Turn On Schedule under Backup on the Backup and Restore window.
Your backup schedule is enabled; your backups will occur as scheduled.