How to Use Remote Desktop on Your Windows 7 Home Network
How to Use Remote Desktop on Your Windows 7 Home Network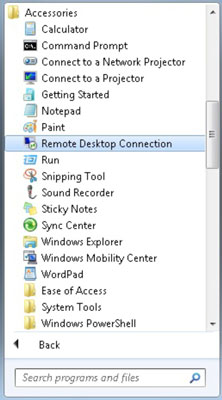 13
From the Start menu, choose All Programs, Accessories, Remote Desktop Connection.
The Remote Desktop Connection dialog box appears.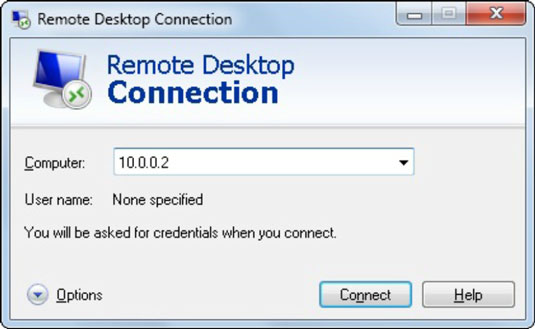 23
Type the public IP address of the computer you wish to connect to, and click Connect. When prompted, enter your username and password.
If you have used Remote Desktop to connect to a computer before, the computer name or IP address will appear in the Computer drop-down list. After you click Connect and enter the username and password, your computer will connect to the remote computer.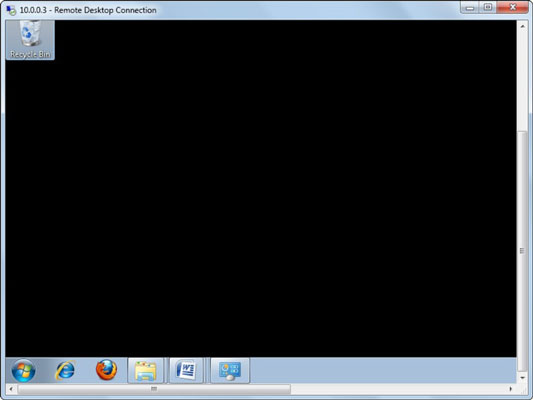 33
Click an icon on the desktop or the Start button in the Windows taskbar to get going!
The Remote Desktop screen will look exactly like a Windows desktop and works exactly the same way.