How to Share Folders and Files in a Windows 7 Network HomeGroup
How to Share Folders and Files in a Windows 7 Network HomeGroup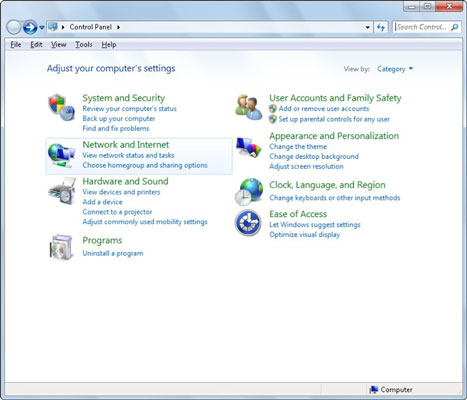 110
Open the Windows Control Panel, and then click Network and Internet.
The Network and Internet window appears.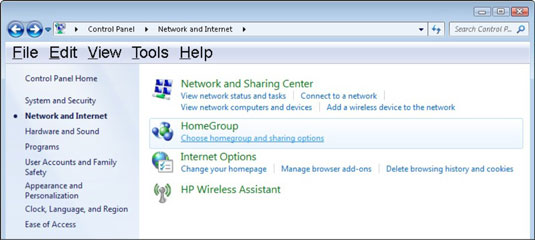 210
Under HomeGroup, click Choose HomeGroup and Sharing Options.
The HomeGroup window appears.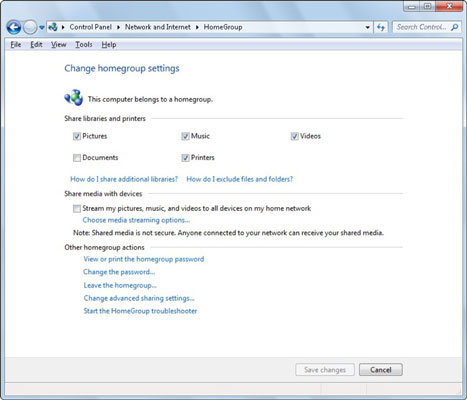 310
Select the types of items you would like to share; deselect any you don't want to share. Click Save Changes.
You can select or deselect any of the following check boxes: Pictures, Music, Videos, Documents, or Printers.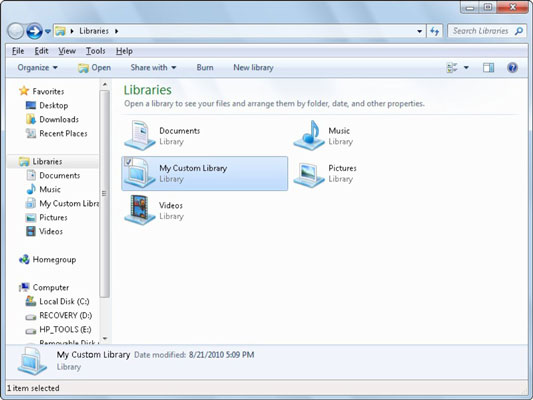 410
To share custom libraries or folders, open Windows Explorer, and select the custom library or folder that you would like to share. Click Share With on the toolbar.
Do not double-click the library or folder; just select it by clicking it once.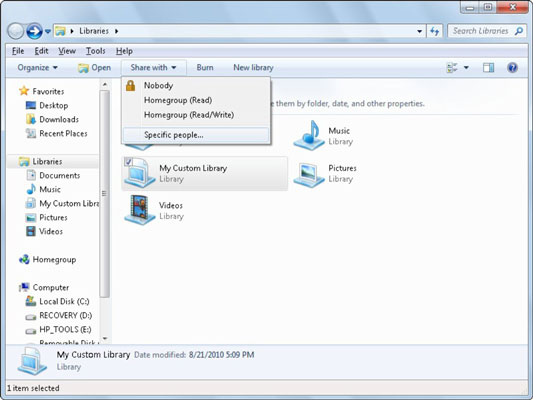 510
Choose an option on the Share With drop-down menu. If you want to share only with specific people, click Specific People and continue with the remaining steps.
You can choose to share your custom library (or folder) with nobody, with your homegroup, or only with specific people. If you choose to share with your homegroup, you can allow the homegroup Read access, which allows others to open items but not to make any changes to or add or delete anything in your custom library. Or you can allow Read/Write access, which allows others to also make changes to or add or delete anything in your custom library.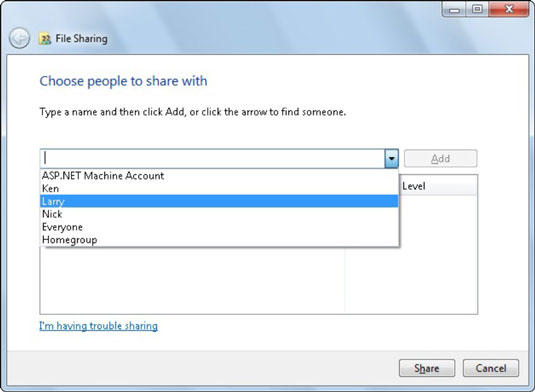 610
Type the username of the person you want to share with, or click the arrow to the right of the dialog box and select the person from the drop-down menu. Click Add.
The person is added with Read permission.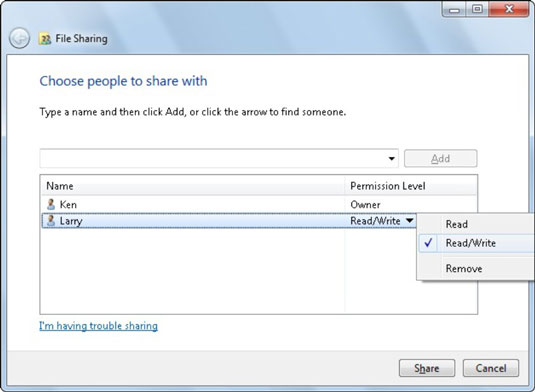 710
To change the permission level for someone, click that person's name and select Read, Read/Write, or Remove.
Click the Remove option if you want to remove file sharing for that person.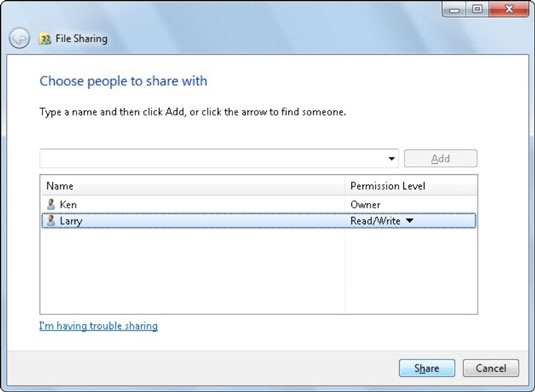 810
Click Share.
Windows asks if you want to give access to other people (the people you designated in the previous step).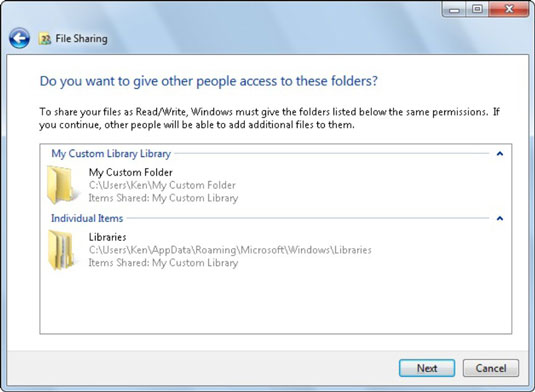 910
Click Next.
You can click the E-mail link to e-mail someone a link to your shared items, or the Copy link to copy and paste the link into a program. You can also click Show Me All the Network Shares on This Computer to open an Explorer window and directly access any shared network drives.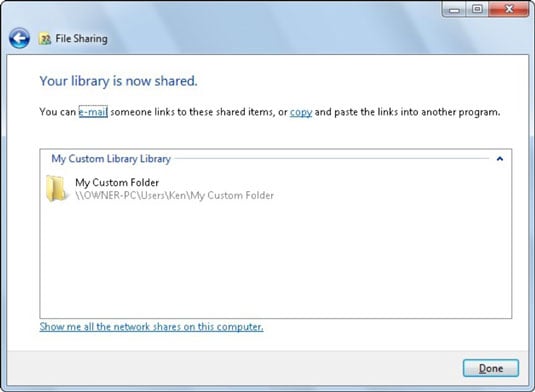 1010
Click Done.
Your library is now shared.