How to Join a HomeGroup on a Windows 7 Home Network
How to Join a HomeGroup on a Windows 7 Home Network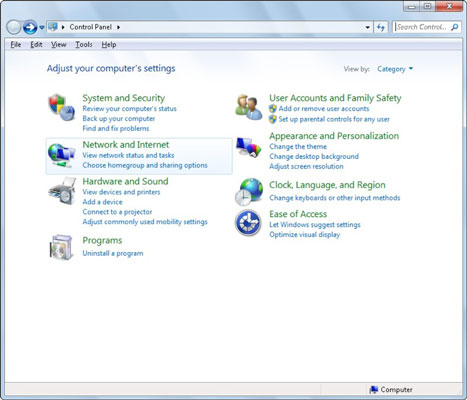 15
Open the Windows Control Panel, and then click Network and Internet.
The Network and Internet window appears.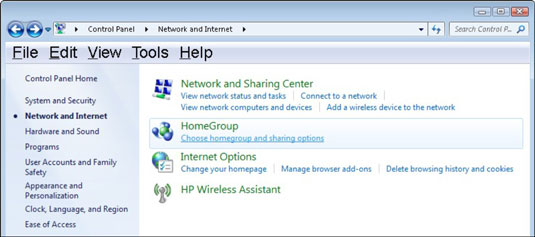 25
Under HomeGroup, click Choose homegroup and sharing Options.
The HomeGroup window appears.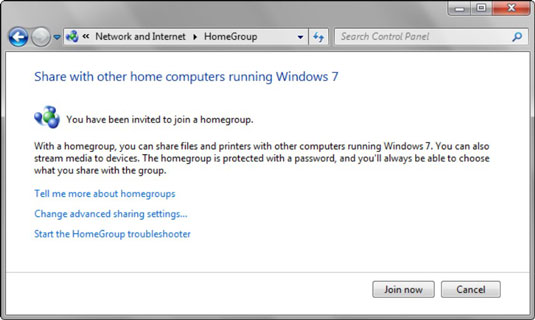 35
Click Join Now.
The Join a homegroup dialog box appears.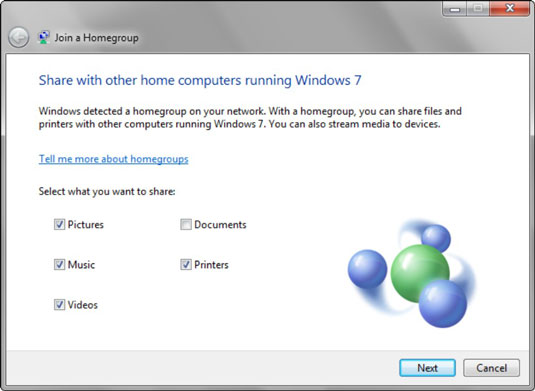 45
Select the items you would like to share with your homegroup. Click Next.
You can select one or more of the following check boxes: Pictures, Music, Videos, Documents, or Printers.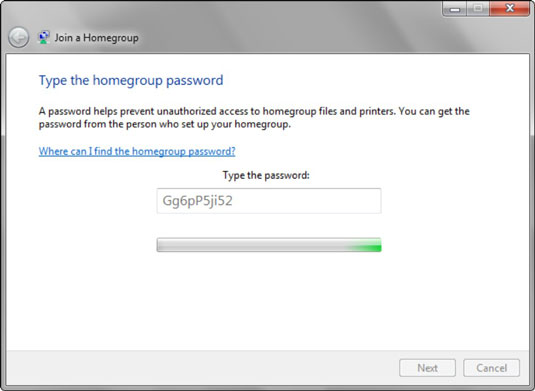 55
Enter the password for the homegroup. Click Next.
If you don't know the homegroup password, go to another computer that is already a member of the homegroup and from the Control Panel, click Network and Internet, then click HomeGroup, and then click View or Print the HomeGroup Password.