How to Create a System Image in Windows 7
How to Create a System Image in Windows 7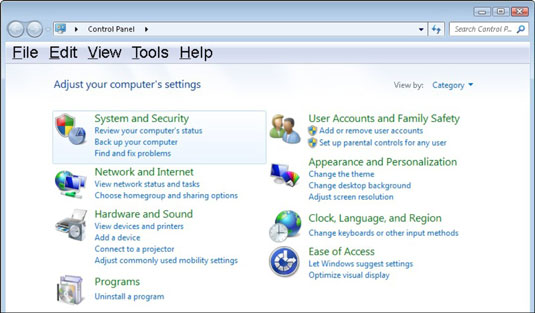 16
Open the Windows Control Panel, and then click System and Security.
The System and Security window appears.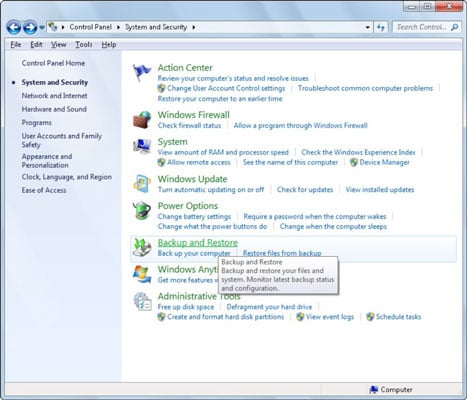 26
Click Backup and Restore.
The Backup and Restore window appears.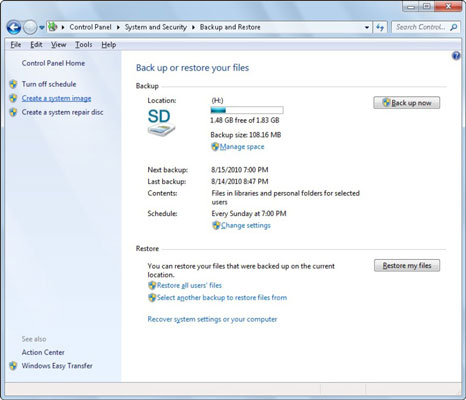 36
In the left pane, click Create a System Image.
Windows Backup begins scanning your computer for backup devices. You can create a system image on an NTFS-formatted hard disk (but not the same hard disk that you are creating the image from), on one or more discs, or to a network location. If you create a system image in a network location, Windows Backup overwrites older system images and keeps only the most recent image.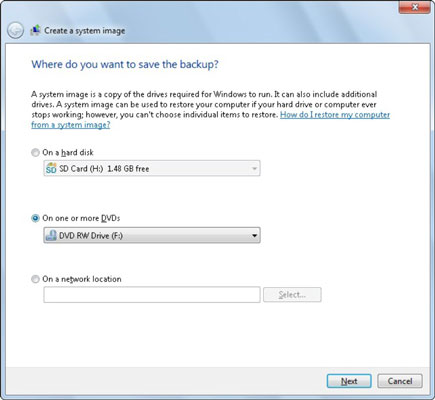 46
Click Next.
The Confirm Your Backup Settings screen appears.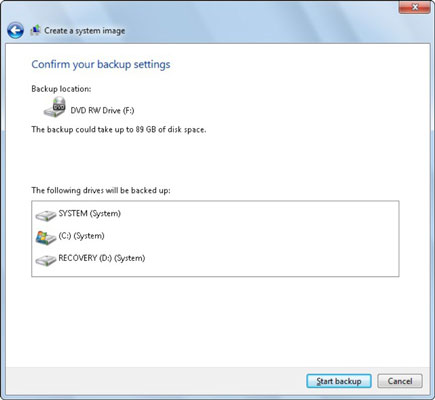 56
Confirm your backup destination is correct and click Start Backup.
Windows Backup starts creating your system image.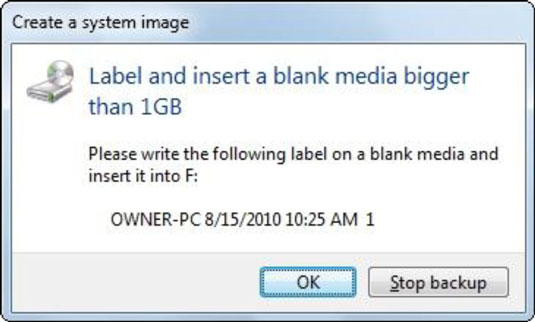 66
When prompted, insert blank discs (if you're backing up to DVDs) as needed.
DVD-R/RW discs are a good choice for creating system images; they're durable, inexpensive, and easy to use — both for creating and restoring a system image.