Creating a HomeGroup on a Windows 7 Home Network
Creating a HomeGroup on a Windows 7 Home Network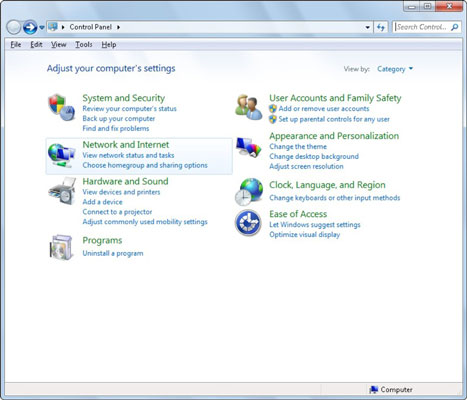 15
Open the Windows Control Panel, and then click Network and Internet.
The Network and Internet window appears.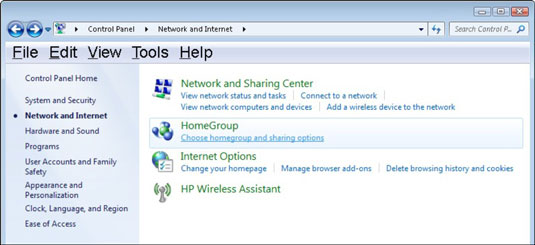 25
Under HomeGroup, click Choose homegroup and sharing options.
The HomeGroup window appears.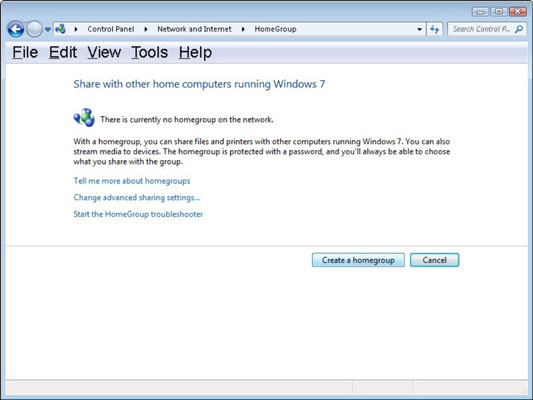 35
Click Create a homegroup.
The Create a HomeGroup dialog box appears.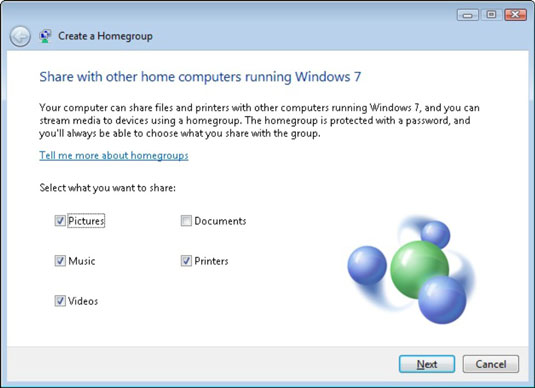 45
Select the items you would like to share with your homegroup. Click Next.
You can select one or more of the following check boxes: Pictures, Music, Videos, Documents, or Printers. After you click Next, Windows will automatically generate a password for your homegroup.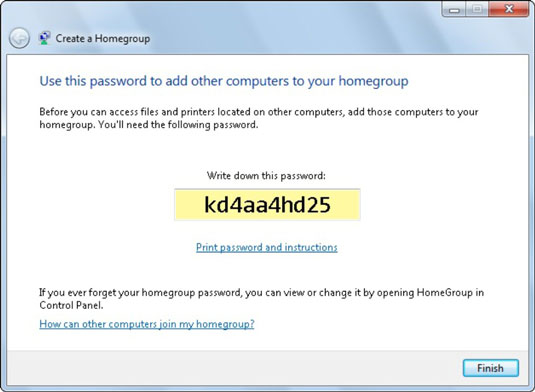 55
Write down or print the displayed password. Click Finish.
You will need this password to join other computers to your homegroup. If you forget this password, you can view it by opening the Control Panel and choosing Network and Internet, HomeGroup, View or Print the HomeGroup Password.
If you're buying a new home computer or laptop with Windows 7 already installed, it most likely includes the Home Premium edition, but you should verify the edition before purchasing it. If it only includes the Starter or Home Basic edition, you should strongly consider an upgrade, unless you already have another computer running Windows 7 Home Premium (or higher).