Connecting to Your Home Network Over a Virtual Private Network (VPN)
Connecting to Your Home Network Over a Virtual Private Network (VPN)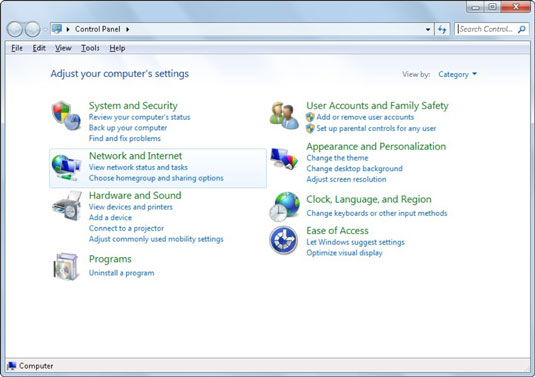 15
Open the Windows Control Panel, and then click Network and Internet.
The Network and Internet window appears.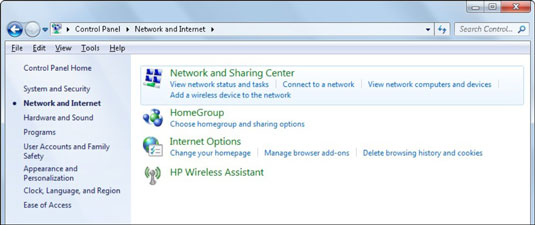 25
Click Network and Sharing Center.
The Network and Sharing Center window appears.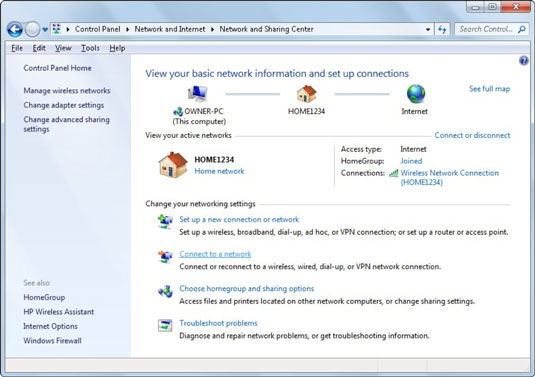 35
Under Change Your Networking Settings, click Connect to a Network.
A pop-up window appears with VPN and other available connections.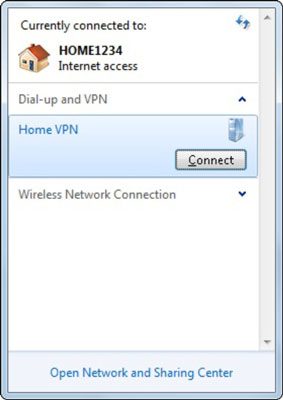 45
In the pop-up window, click your VPN connection, and then click Connect.
The Connect dialog box for your VPN appears.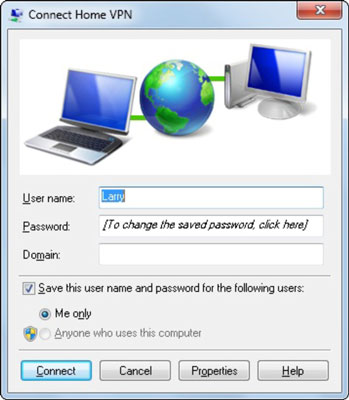 55
If you haven't saved your username and password, or you need to change your username and password, enter them here. Click Connect.
You are now connected to your virtual private network.