Changing the HomeGroup Password on a Windows 7 Network
Changing the HomeGroup Password on a Windows 7 Network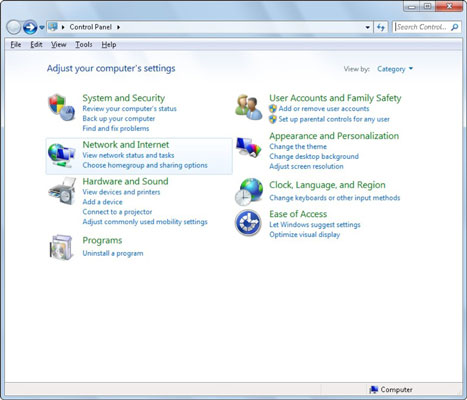 16
Open the Windows Control Panel, and then click Network and Internet.
The Network and Internet window appears.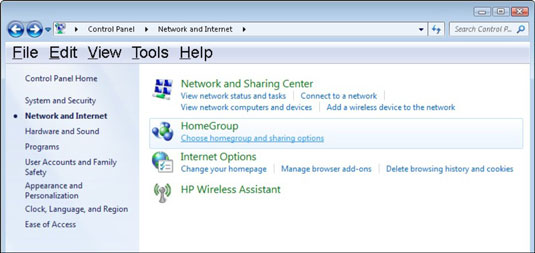 26
Under HomeGroup, click Choose HomeGroup and Sharing Options.
The HomeGroup window appears.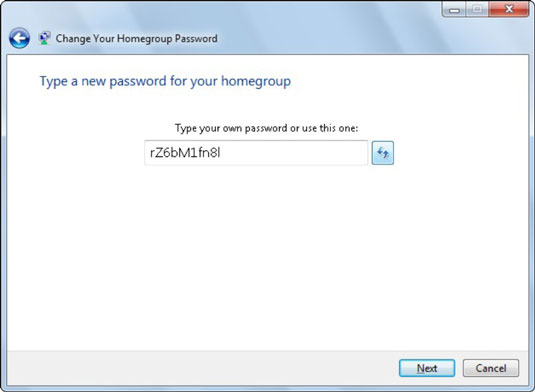 36
Under Other HomeGroup Actions, click Change the Password.
The Change Your HomeGroup Password dialog box appears.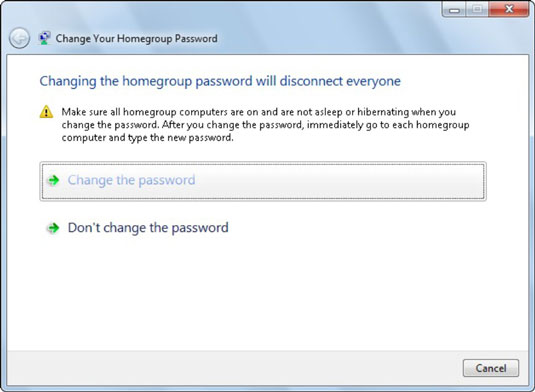 46
Click Change the Password.
Windows 7 supplies a new password for you. You can use this password, generate another password, or choose your own password.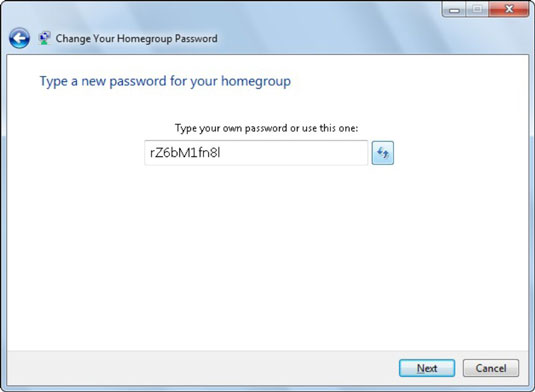 56
Type your own homegroup password or click the refresh button to the right of the text box to generate another new password (optional). Click Next.
After clicking Next, Windows 7 displays a dialog box stating that the homegroup password was successfully changed.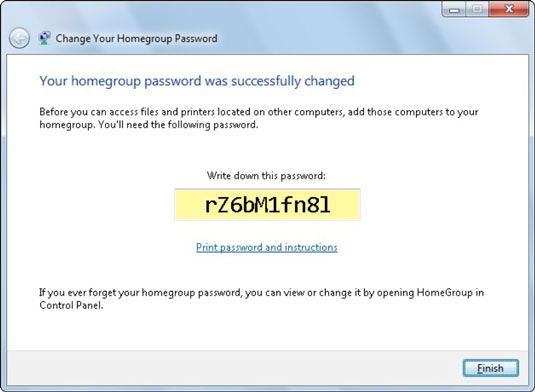 66
Click Finish.
Remember that you will need to change the homegroup password on all of the other computers on your network for them to participate in your homegroup.