Changing Sharing Options for a Windows 7 Home Network
Changing Sharing Options for a Windows 7 Home Network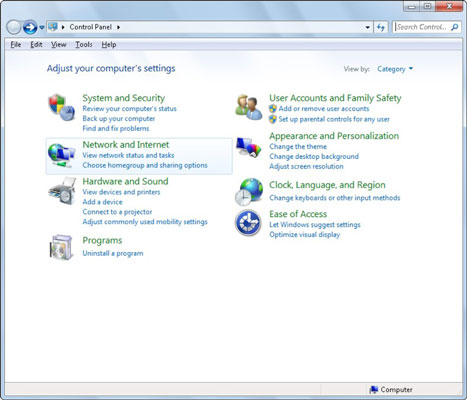 13
Open the Windows Control Panel, and then click Network and Internet.
The Network and Internet window appears.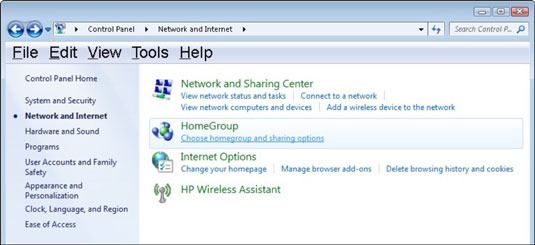 23
Under HomeGroup, click Choose HomeGroup and Sharing Options.
The HomeGroup window appears.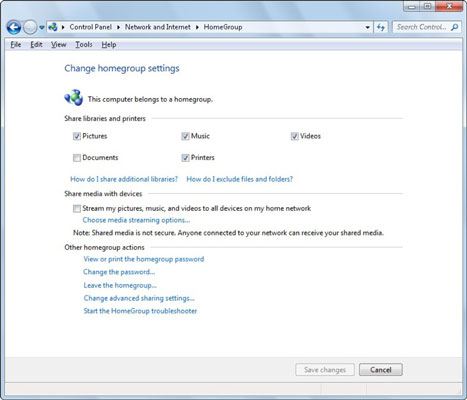 33
Under Share Libraries and Printers, select the items you would like to share; deselect any you don't want to share. Click Save Changes.
The items you can select or deselect include Pictures, Music, Videos, Documents, and Printers.