Changing HomeGroup Connection Settings on a Windows 7 Home Network
Changing HomeGroup Connection Settings on a Windows 7 Home Network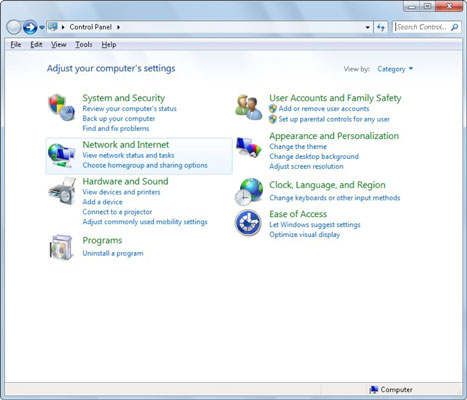 14
Open the Windows Control Panel, and then click Network and Internet.
The Network and Internet window appears.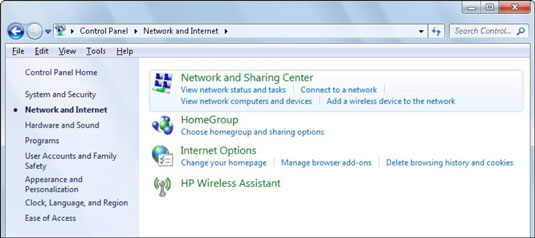 24
Click Network and Sharing Center.
The Network and Sharing Center window appears.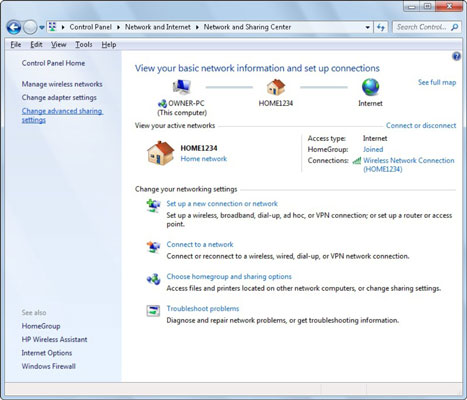 34
In the left pane, click Change Advanced Sharing Settings.
Windows creates separate network profiles for each of your networks (for example, Home or Work and Public).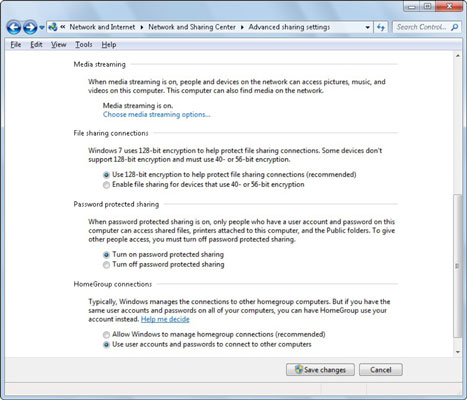 44
Under the profile you wish to change, scroll to the HomeGroup Connections section and click Use User Accounts and Passwords to Connect to Other Computers or Allow Windows to Manage HomeGroup Connections (default). Click Save Changes.
Windows 7 saves your changes to the HomeGroup connections settings.