Changing Action Center Settings for a Windows 7 Home Network
Changing Action Center Settings for a Windows 7 Home Network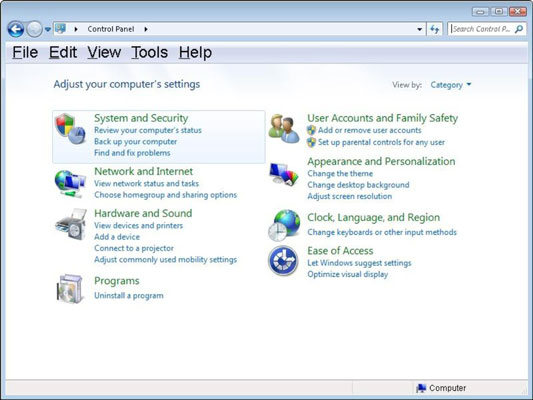 14
Open the Windows Control Panel, and then click System and Security.
The System and Security window appears.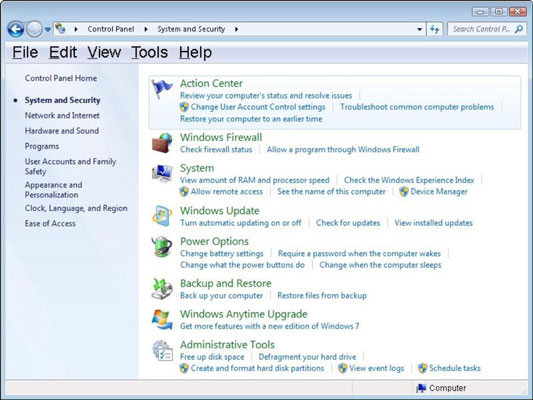 24
Click Action Center.
The Action Center window appears.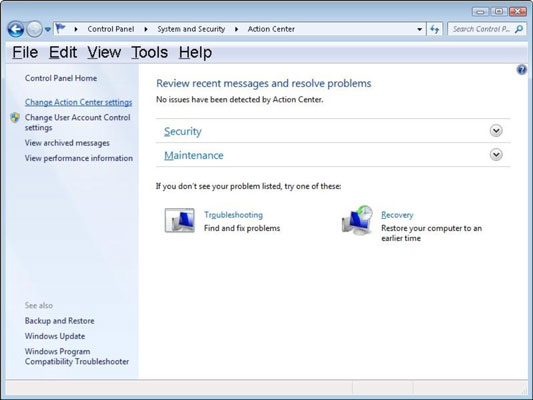 34
In the left pane, click Change Action Center Settings.
The Change Action Center Settings window appears.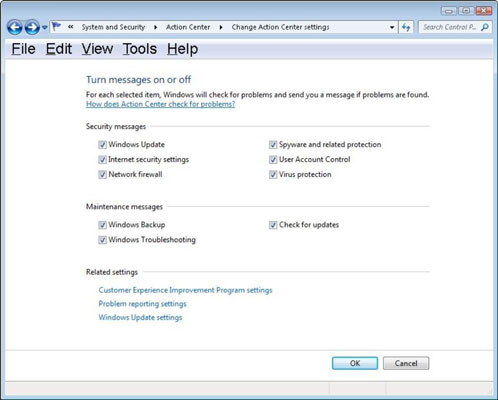 44
Select the items you would like Action Center to monitor for you and click OK.
Windows 7 makes the specified changes to Action Center. You can follow these steps again to reverse the changes or make further modifications at any time.