Turning Windows Firewall On or Off and Changing Notification Settings
Turning Windows Firewall On or Off and Changing Notification Settings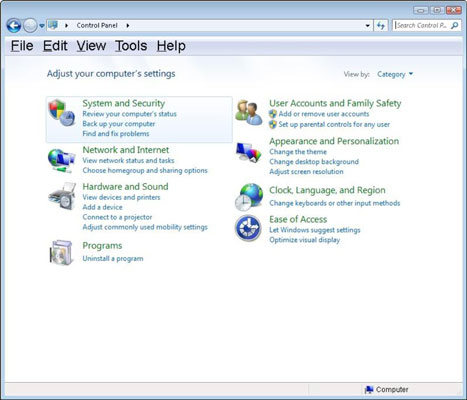 14
Open the Windows Control Panel, and then click System and Security.
The System and Security window appears.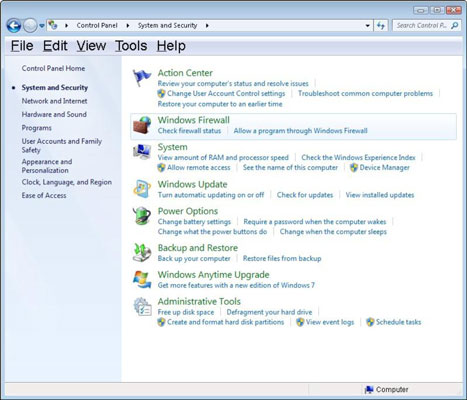 24
Click Windows Firewall.
The Windows Firewall window appears.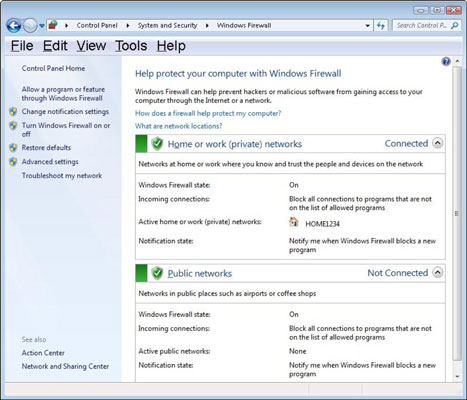 34
In the left pane, click Change Notification Settings or Turn Windows Firewall On or Off.
The Customize Settings windows appears. From this screen, you can turn the Windows Firewall on or off, block all incoming connections (which overrides your allowed programs list), and turn off notifications when the Firewall blocks a program.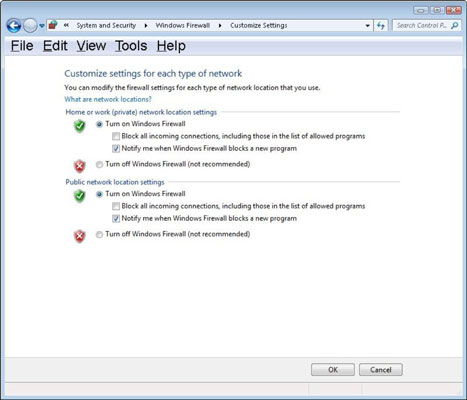 44
Make your selections and click OK.
Windows 7 saves your changes and closes the window.