How to View the Windows Firewall Dashboard
How to View the Windows Firewall Dashboard
13
Open the Windows Control Panel, and then click System and Security.
The System and Security window appears.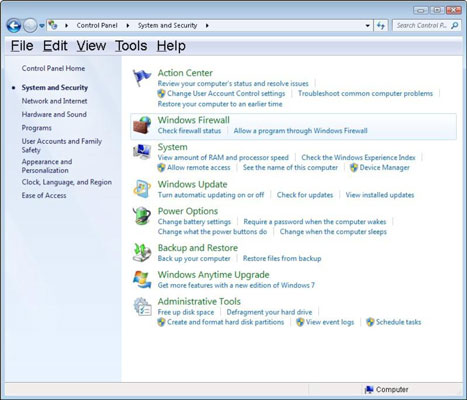 23
Click Windows Firewall.
The Windows Firewall window appears.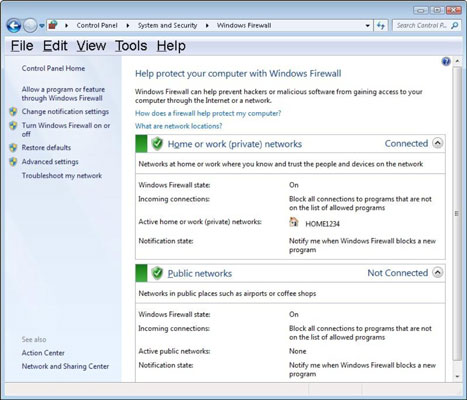 33
The status of Windows Firewall is displayed for Home or Work (Private) Networks and Public Networks.
You can quickly check your firewall status from the Control Panel System and Security window (shown in Step 2) by clicking Check Firewall Status under Windows Firewall.