How to Restore Windows Updates That Were Previously Hidden
How to Restore Windows Updates That Were Previously Hidden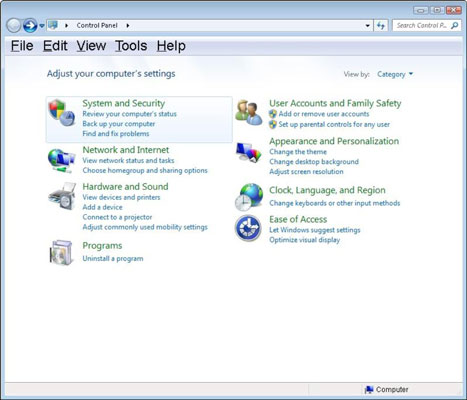 17
Open the Windows Control Panel, and then click System and Security.
The System and Security window appears.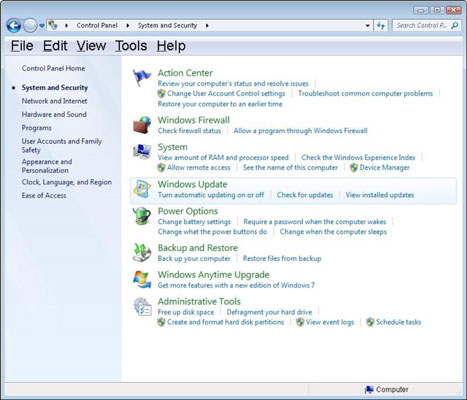 27
Click Windows Update.
The Windows Update window appears.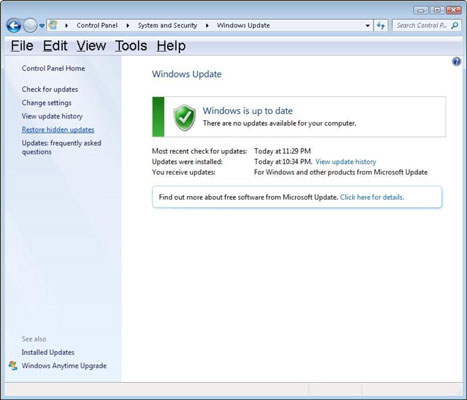 37
In the left pane, click Restore Hidden Updates.
The Restore Hidden Updates window appears.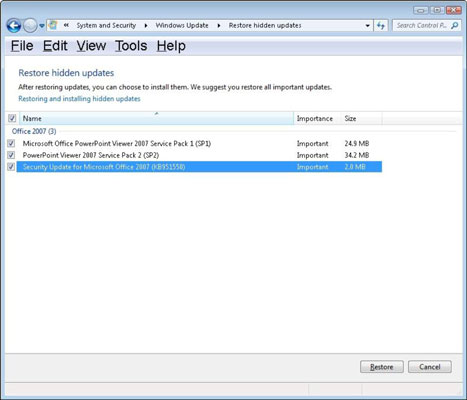 47
Select the updates you would like to restore and click Restore.
Windows will automatically check for new updates. Before installing the updates, you will want to verify that they are the correct updates that you want to install.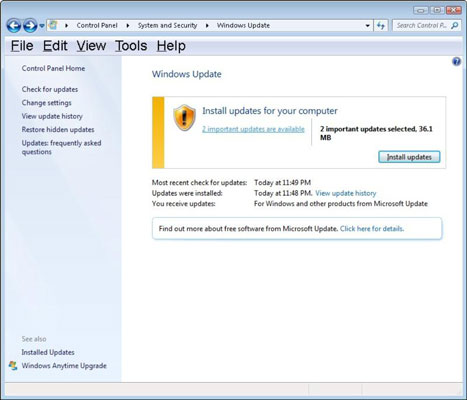 57
Click the link indicating that updates are available.
The Select Updates to Install window appears.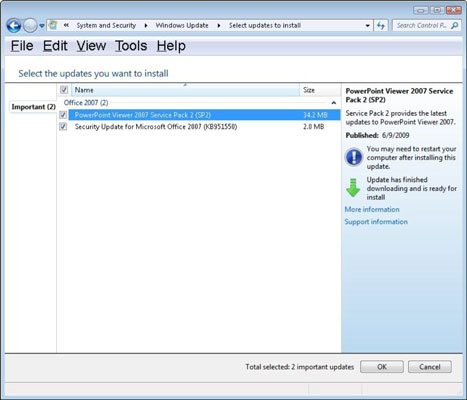 67
Select the updates you wish to install and click OK.
Windows Update downloads and installs the selected updates. Then, Windows Update indicates the status of the installation (for example, Succeeded, Failed, or Not Needed).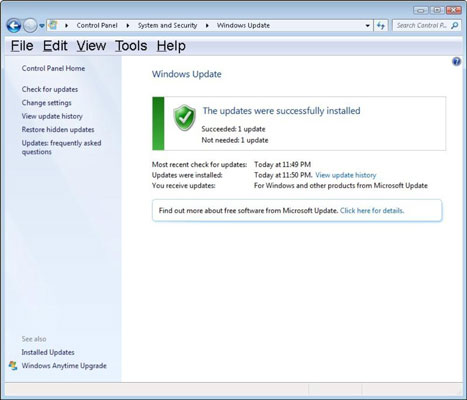 77
View the status of the selected updates.
When you're done, close the Windows Update window.