How to Allow and Block Programs through Windows Firewall
How to Allow and Block Programs through Windows Firewall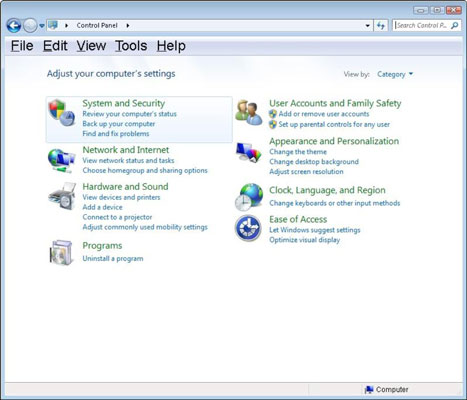 14
Open the Windows Control Panel, and then click System and Security.
The System and Security window appears.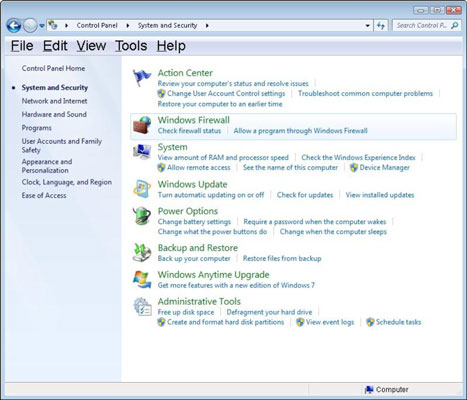 24
Click Windows Firewall.
The Windows Firewall window appears.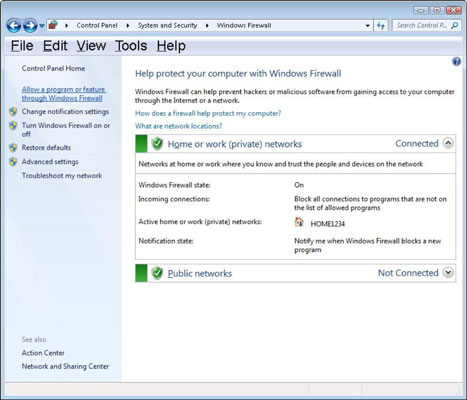 34
In the left pane, click Allow a Program or Feature through Windows Firewall.
The Allowed Programs window appears, with a list of allowed programs and features.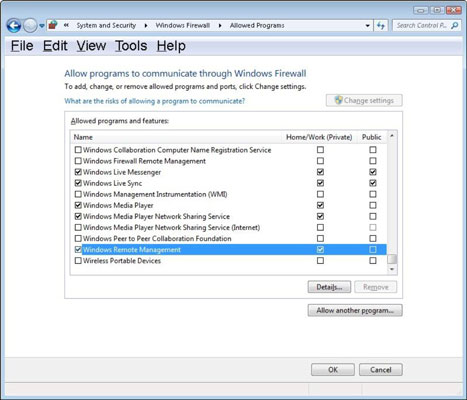 44
Select the program or feature you would like to modify by selecting or deselecting the check box to the left. Also select or deselect the check boxes to the right to allow the change to your Home/Work (Private) and Public network policy setting. Click OK.
If the program you need to allow through your firewall is not listed, click the Allow Another Program button and select it from the list of programs that appears or browse to the directory location of the program.
To learn more about a specific program or feature, select the program (refer to Step 4) and click the Details button.