Changing Your Account Picture on a Windows 7 Home Network
Changing Your Account Picture on a Windows 7 Home Network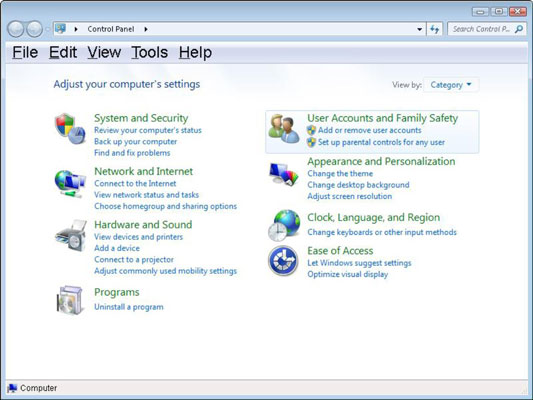 14
Open the Windows Control Panel, and then click User Accounts and Family Safety.
The User Accounts and Family Safety window appears.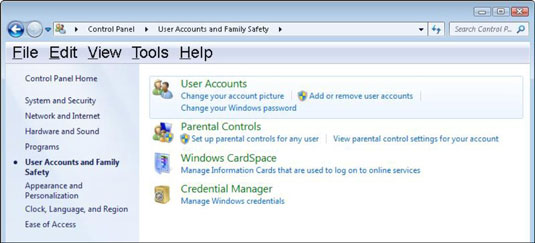 24
Click User Accounts.
The User Accounts window appears. If you are the Administrator and want to change the picture for another account, click Manage Another Account, select the account, and continue.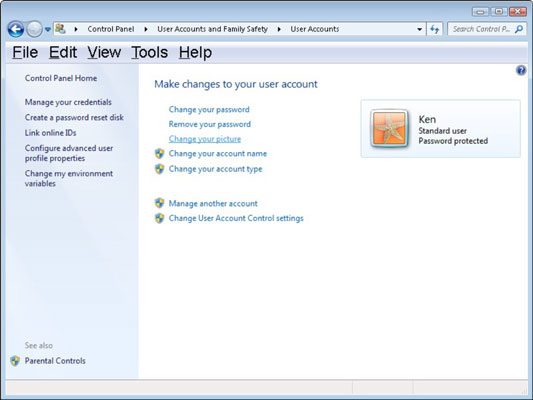 34
Under Make Changes to Your User Account, click Change Your Picture.
The Change Your Picture window appears, with a few dozen pictures displayed.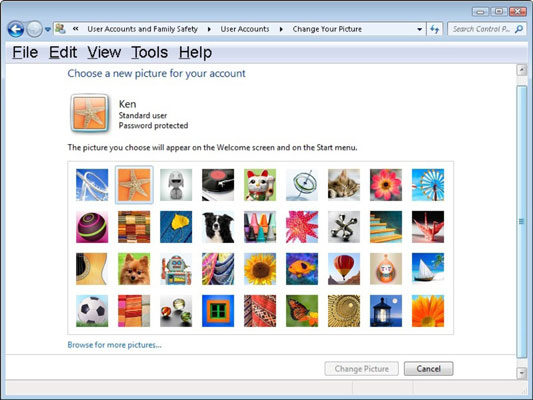 44
Choose a new picture, then click Change Picture.
You can also browse for more pictures to import a personalized picture from your hard drive, network, or removable disk.