The Path of the Social CRM Buyer
The Path of the Social CRM Buyer

16
Searching for brands.
The consumer begins her journey by learning which brands make the type of product she wants. It's a general search that helps her narrow the search to specific brands. Here are some examples of searches: toasters best, toasters four slice, and toasters stainless steel.
A Google search of possible toaster brands includes brand names like Black & Decker, T-Fal, and Cuisinart. Search terms could include the brand name with the word toasters, such as T-Fal toasters.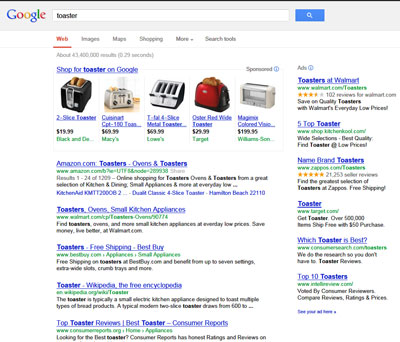 26
Searching for blogs with product information and reviews.
Next in her investigation is a look at blogs that contain information about toasters. You can do this easily by using the Blog option on Google Search and typing in toasters.
For example, a search on toaster blogs yields results that include Consumer Reports and HouseKool.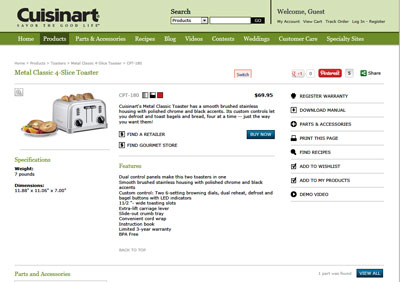 36
Visiting competitors' websites.
After the consumer determines who the competitors are and gets a feel for the issues she should consider, she looks at the actual competitive sites. For example, she goes to Cuisinart's toaster page and that of other competitors to compare specific models.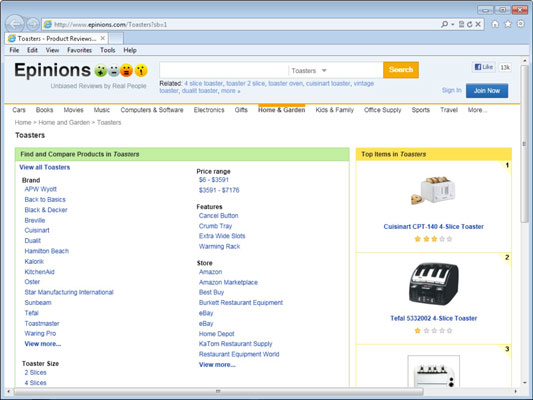 46
Searching review sites for the industry or product.
Next, she looks at review sites that discuss competitive advantages of and prices for specific toasters. For example, Epinions provides tools that help consumers compare toasters and price by brand, size, price range, features, and stores.
Recommendations, reviews, and critiques from customers drive today's sales process. A wealth of data and opinions about products is just a click away. Customers who want to get the best value for their money can't help but investigate the information available to them. For B2B (business-to-business) buyers, the information is so plentiful that they have to actively work to separate fact from fiction.
That's where other business people's opinions really matter. They want to know if products really deliver on their promise and won't settle for the salesperson's word. Previously, the only way a customer or buyer could research a salesperson's claim was to belong to a business group or call his colleagues. In contrast, today's customer can roam the world to get the opinions of others.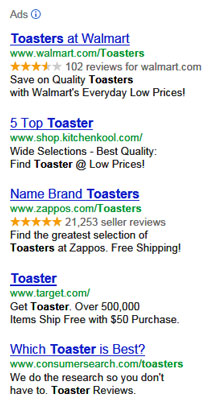 56
Searching for deals or discounts: The consumer follows links to specific advertising, looking for deals or discounts.
Sometimes offering a deal or discount can make the difference between a return customer and a near miss.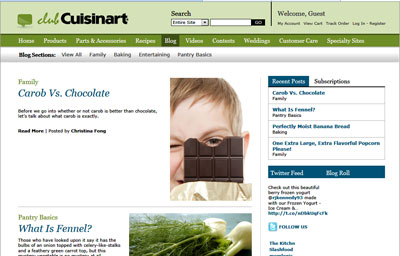 66
Buying a product (conversion): The consumer makes her purchase decision and most likely follows the brand on Twitter or clicks the brand's Like button on Facebook.
If the consumer instead undertook a B2B search, the path wouldn't look that different. The key to understanding the B2B path is to analyze the type of information the buyer looks at prior to making a decision.