How to View Favorited Items and Shops on Etsy
How to View Favorited Items and Shops on Etsy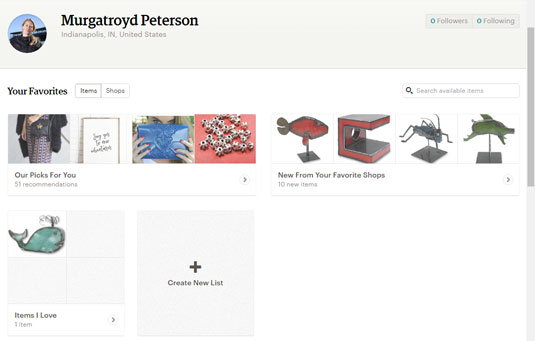 13
The Your Favorites page.
At first, there's just one list here, called "Items I Love," as shown.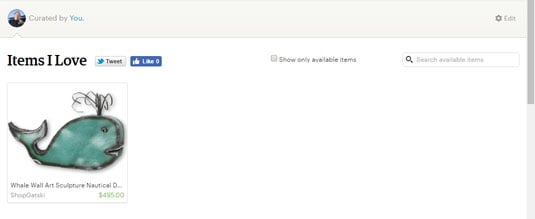 23
Click a list to open it in its own page.
You can click one of these lists to see the items it contains.
The Your Favorites page also includes links to items Etsy has picked for you based on your Favorites and your purchases and to new listings from your favorite shops.

33
Your favorite shops.
Or to view your favorite shops, click the Shops button.
The Etsy app also offers easy access to your Favorites. Simply tap the Favorites button (the one with a heart on it) at the bottom of the screen to view your favorite items and shops.