How to Buy a Spot in the Etsy Showcase
How to Buy a Spot in the Etsy Showcase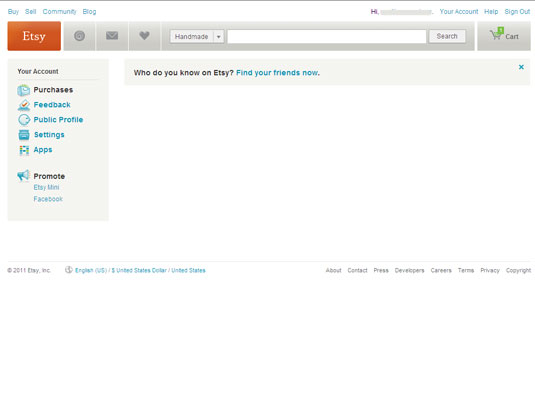 16
Click the Your Account link along the top of any Etsy page.
The Your Account page opens.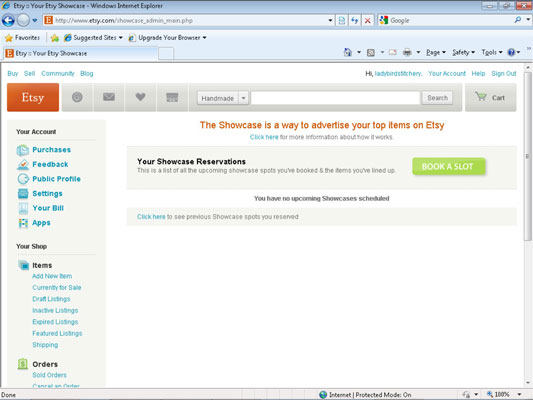 26
Click the Showcase link, under Promote, on the left side of the page.
The Your Showcase Reservations page opens.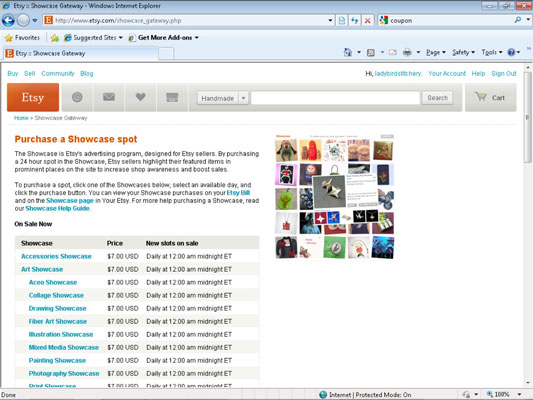 36
Click the Book a Slot button.
The Purchase a Showcase Spot page opens.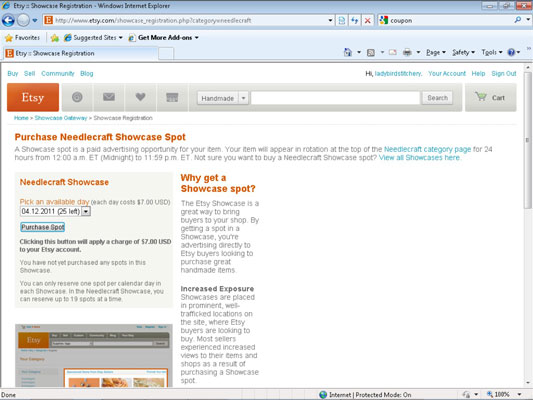 46
Click the category in which you want your item listing to be featured.
The Purchase Showcase Spot page for the category opens.
You must showcase an item in its own category. For example, if you've categorized an item as Needlecraft, you must showcase it in the Needlecraft category.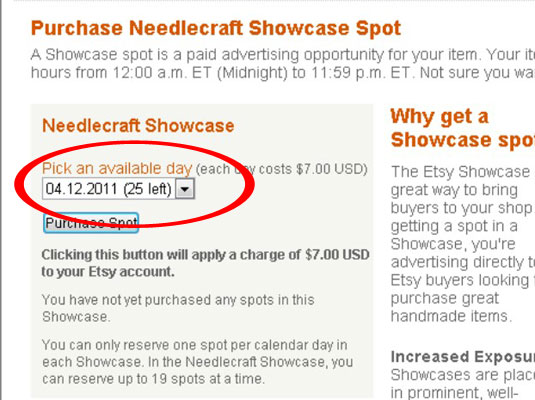 56
Click the Pick an Available Day drop-down arrow and choose the day when you want to feature your item.
Your item listings will appear in the showcase for 24 hours on the date you selected, starting at midnight Eastern Standard Time.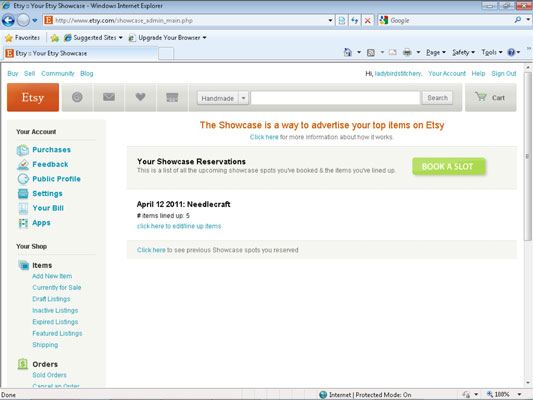 66
Click the Purchase Spot button to purchase the showcase spot.
A record of the purchase appears in the Your Showcase Reservations page.