How to Price New Products for eBay via Mobile
How to Price New Products for eBay via Mobile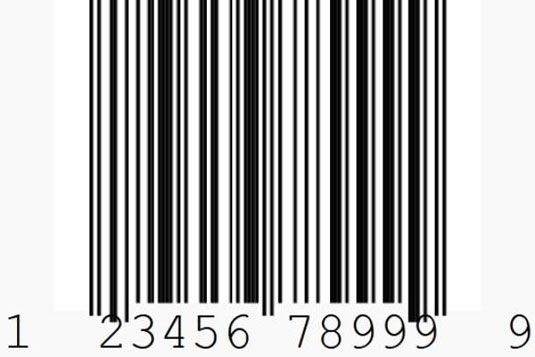 18
Every product has a unique barcode, all of which follow an identical format.
This barcode carries information about a product and pricing for retailers and is scanned when you purchase a product. The barcode covers two steps in managing a retail business: monitoring the purchase and tracking inventory.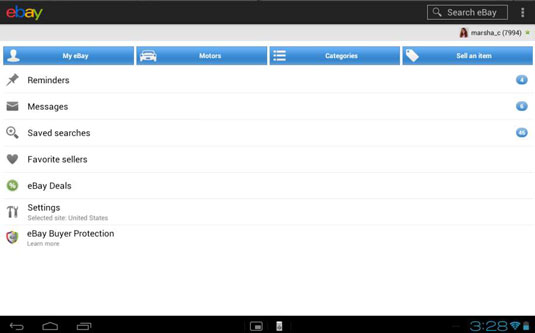 28
Scanning a product prior to buying it and putting it up for sale will help you make smarter business decisions.
Of course, your go-to app would be the eBay app, which at printing time is available for iPhone, iPad, Android, Blackberry, and Windows devices. You can use mobile apps on your smartphone, tablet, or phablet (a popular term for larger smartphones that double as small tablets).

38
When you click the Search icon in the upper-right corner, a drop-down menu appears, prompting you to type in your search query or to scan a barcode.
To scan a barcode, the app will fire up the scanning module.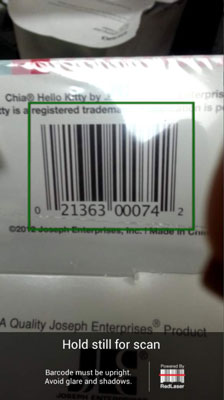 48
Scanning uses your camera to catch the barcode, so line up your camera and center the barcode within the scanning boundaries.
Android phones also give you the option to tap the microphone icon on the app and "say" the product name.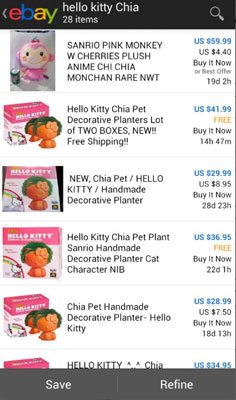 58
Miraculously, the name will appear in the search box and give you results for your search.
The results of your search will show items matching your search that are currently being sold on eBay. By clicking the Refine button, you can narrow your search to Sold items and get an idea of whether the item is actually selling on eBay — and for how much.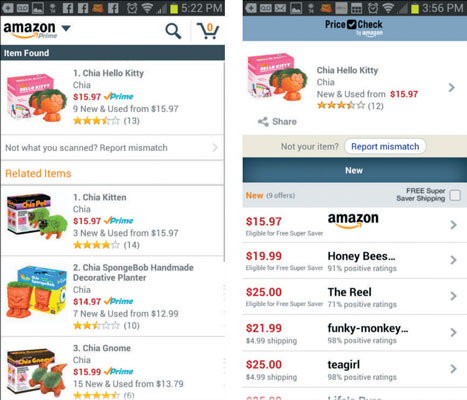 68
On the off chance that the item is not being sold on eBay, you can use some super shopping apps to compare prices for your item, like Red Laser or Prime Shopping.
RedLaser: This app (owned by eBay) is a useful shopping scanner and it also stores loyalty cards and clip coupons. When you're looking for bargains, you can use RedLaser to check out library books and even to flag allergens in foods.
Prime shopping and Price Check: The Amazon shopping app has a scanner built in (or you can type or speak a search) to find the price of an item if it is selling on Amazon. Amazon Price Check finds the item on Amazon, as well as items for sale from other vendors online.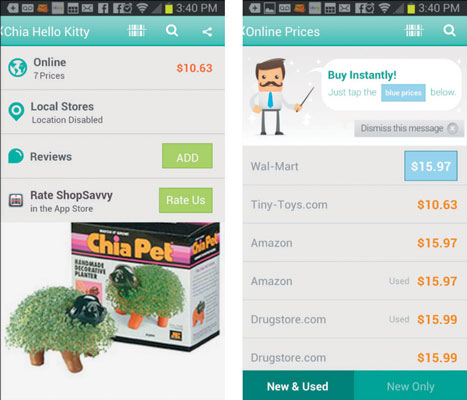 78
If you have an Android or iOS, try the ShopSavvy App.
This is a popular app for both Android and iOS. Scan the barcode or type in the name of an item. If an item is available locally, the app can display its location on a map with a blue dot next to it (if it's in stock). And you get online prices as well.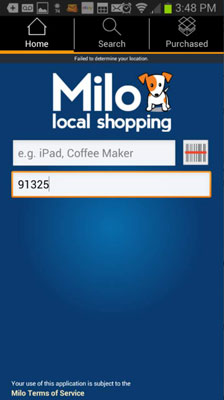 88
If you prefer to shop locally, try the Milo App.
This app is a local shopping app. Scan in the barcode, enter your ZIP code, and Milo will find which stores near you carry the item, and at what price.