For Seniors: How to Make Your eBay Payment Immediately
For Seniors: How to Make Your eBay Payment Immediately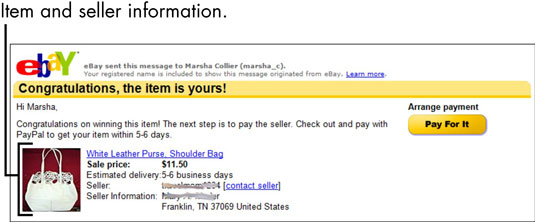 15
Click the Pay Now button on the item page or the Pay For It button in the winning e-mail that you get from eBay.
If you're dealing with a Buy It Now or fixed-price listing, you don't have to wait and go back to the listing once you've purchased the item. After you confirm to eBay that you want to make a purchase, you're taken immediately to a page with a Pay Now button.
After you click the magic Pay Now button, you're whisked to a page where you can review your purchase. Below the Order Details section, you find a link you can click if you want to type a message to the seller.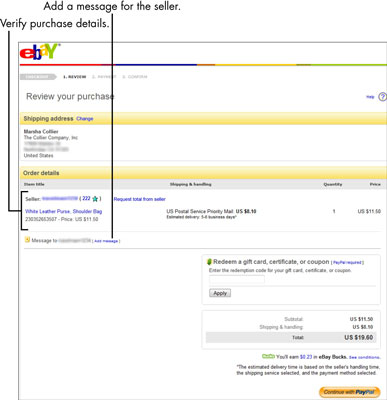 25
Click Add Message and type away. If you're satisfied that the order details are correct, scroll to the bottom and click the Continue with PayPal button.
The next page is the sign in page for PayPal. Your e-mail address (assuming you have a PayPal account) will already be filled in.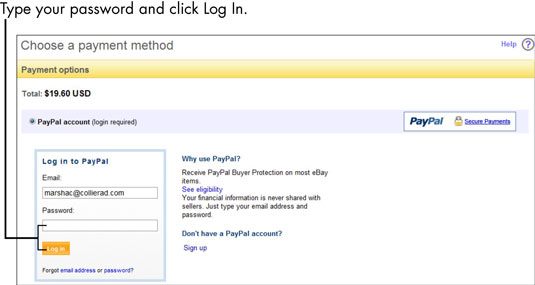 35
Just type your password and click the Log In button.
The next page is your last chance to confirm everything, so take a special look at the Payment Method box. If you have money in your PayPal account from a previous payment deposited in your account), PayPal will use that money to make the payment. If there's not enough in your account (or no cash at all in the account), PayPal will take payment direct from your bank account or from your credit card.
You can change the default (of bank withdrawal) by clicking the More Funding Options link.
If you don't click here to make a change, the money will be withdrawn from your bank account for payment when you click Confirm Payment.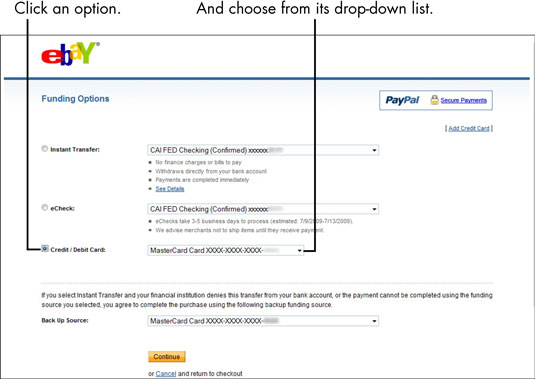 45
On the Funding Options page, click the option button next to the payment method you want to use. Then click the down arrow.
When another list of your registered payment options appears, select a bank account or credit card you've registered with PayPal.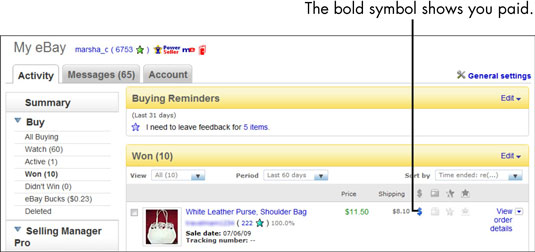 55
Make your payment choice, click Continue, and then (finally) confirm your payment.
When you check on the item on your My eBay Won page, you'll see a bold dollar sign ($) on that item's line. It indicates that you've paid. (The same information will appear on the seller's My eBay Sold page.)